We were up early the next morning to bird the grounds of the Kunene River Lodge.  I had hoped to see Cinderella Waxbills but Pete, the owner said it was the wrong season.
First we wandered through the camping area.  Plenty of monkeys were lurking around hoping to steal food.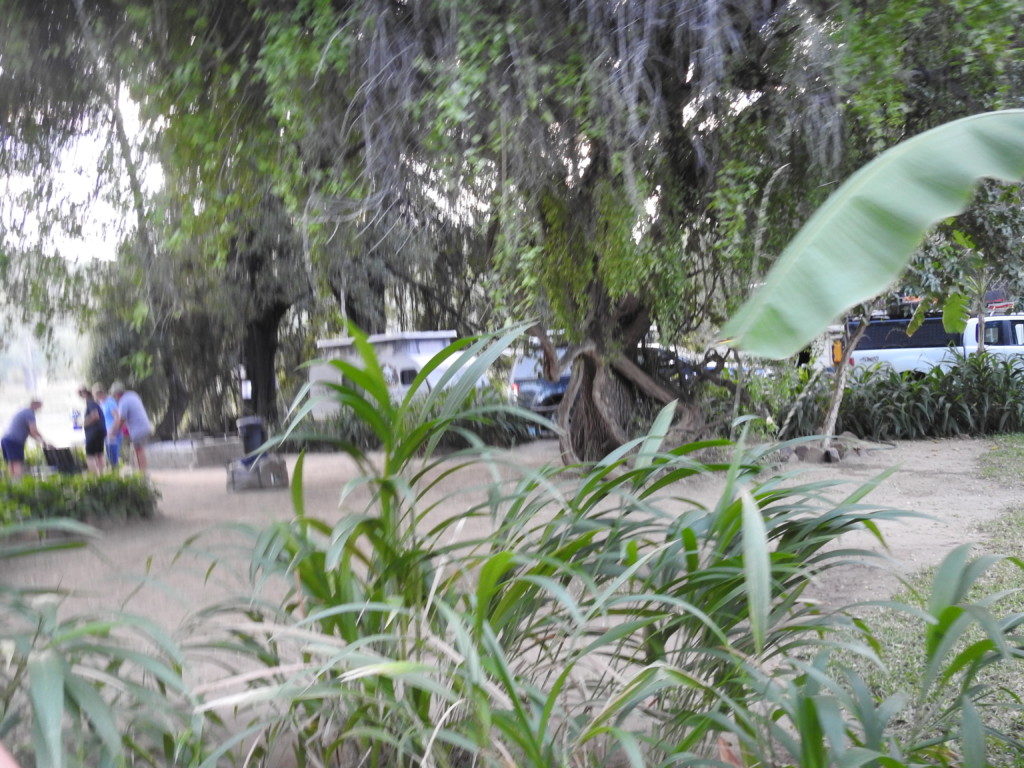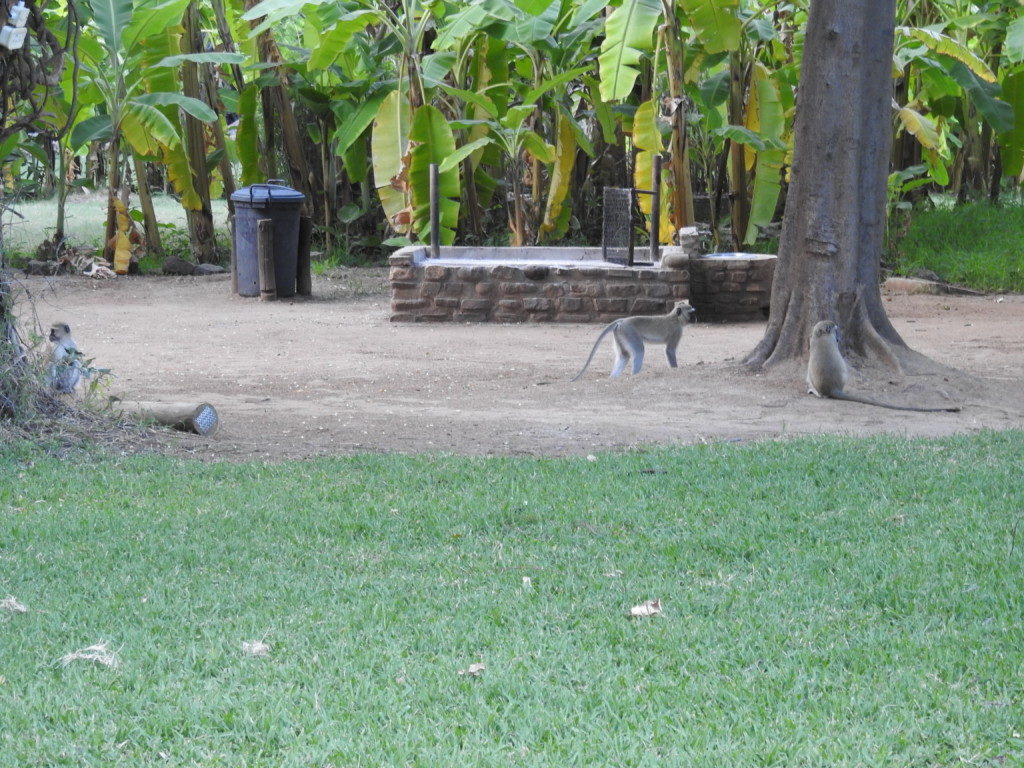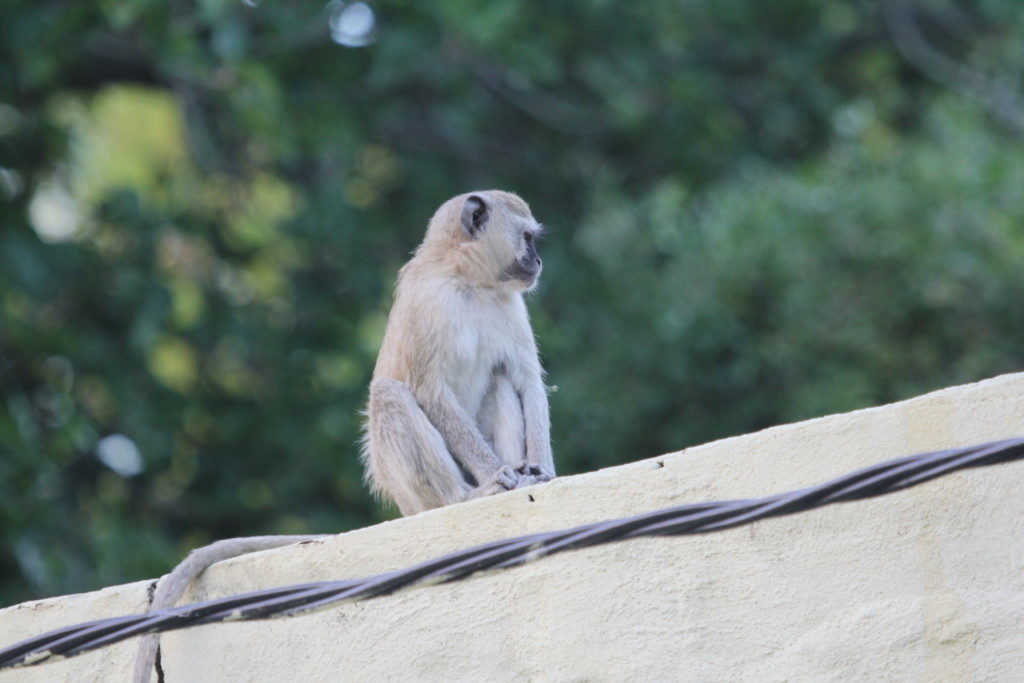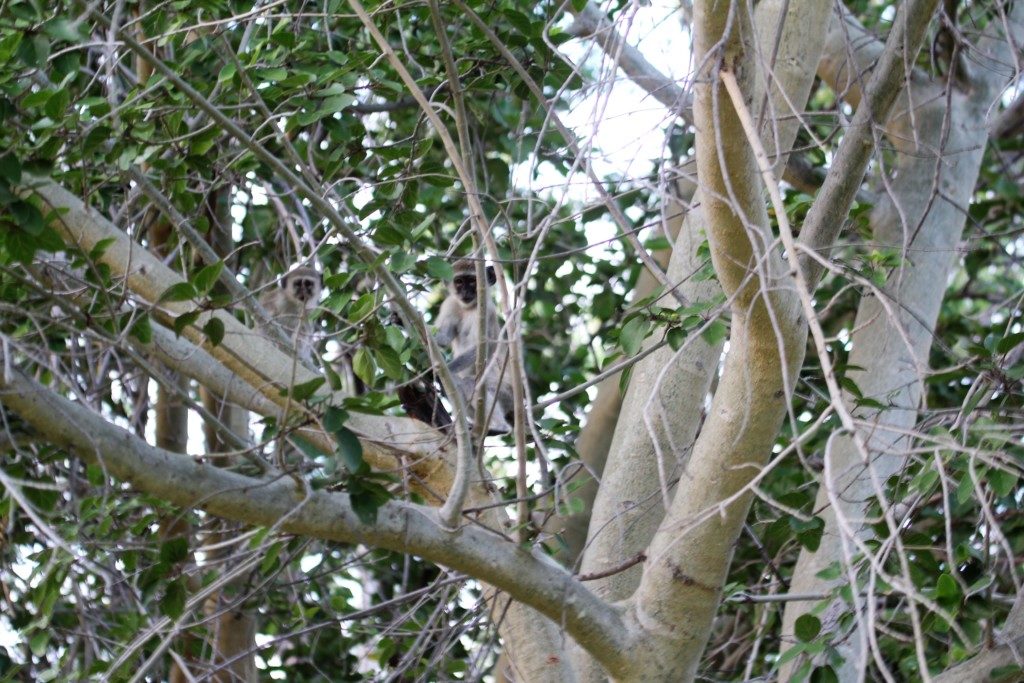 Swamp Boubou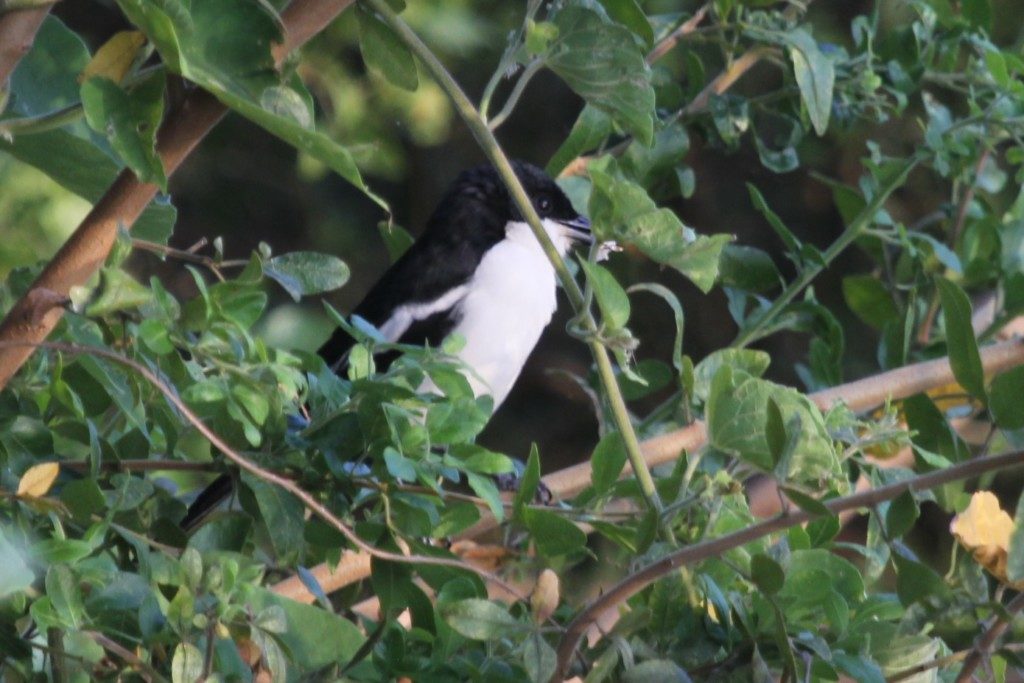 Possibly a Goliath Heron in silhouette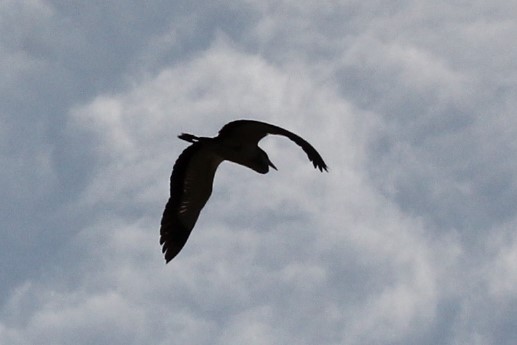 The visibility was much better on the deck and we were able to see the trees in the lodge grounds and the river banks.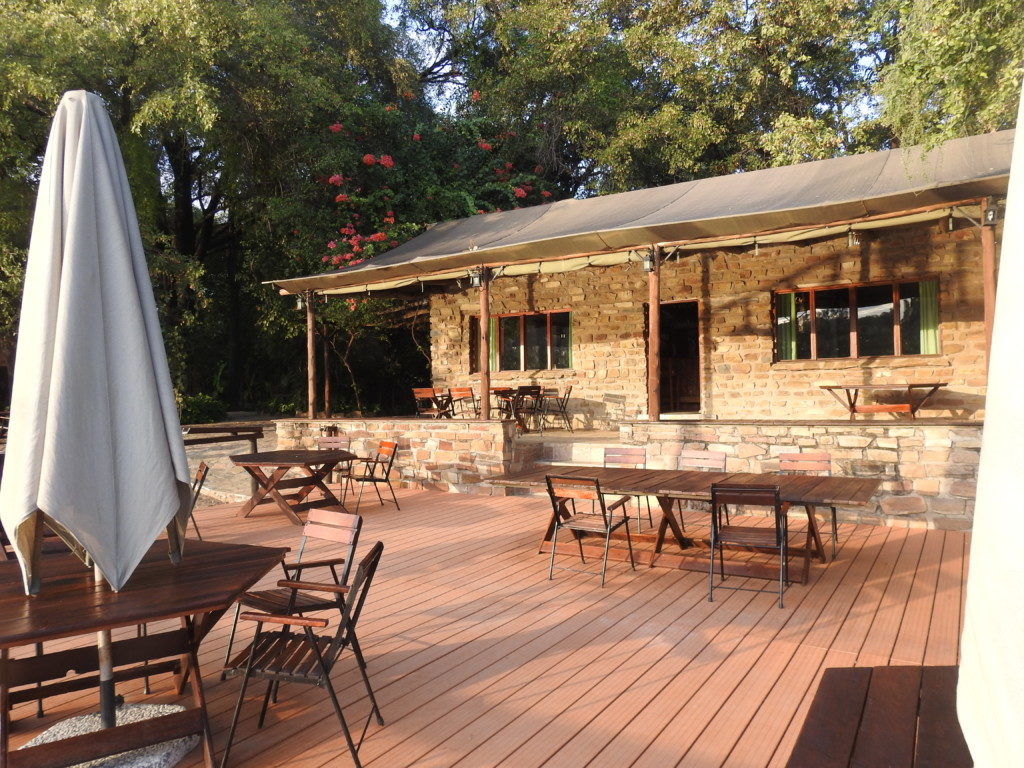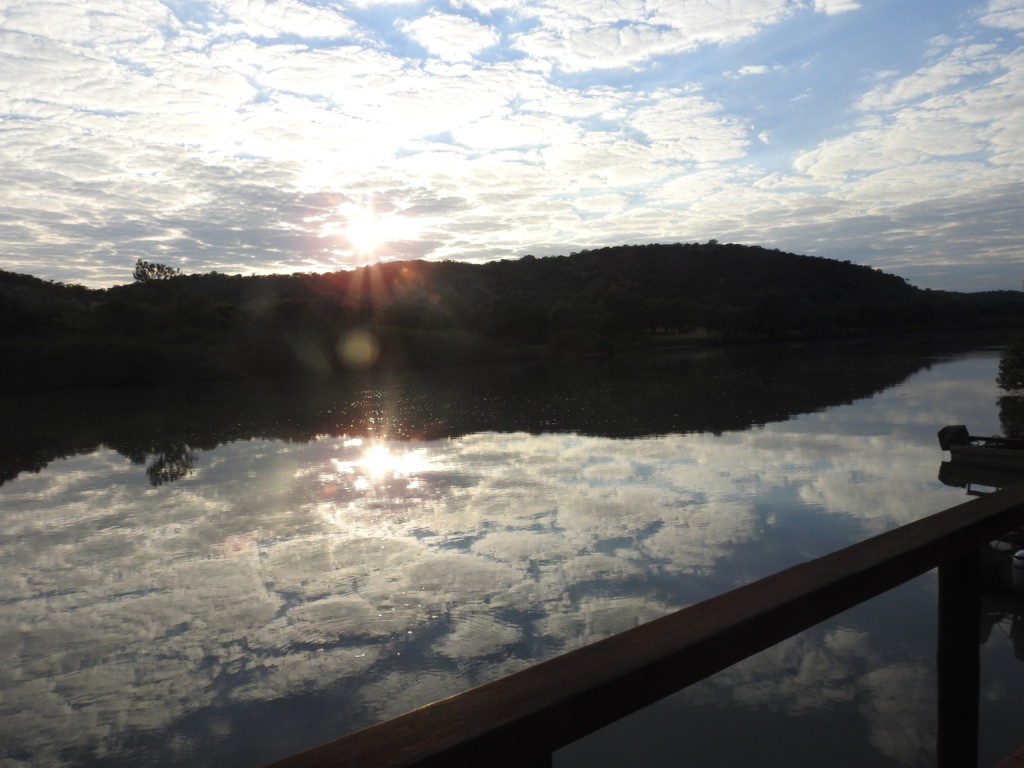 Yellow-bellied Greenbul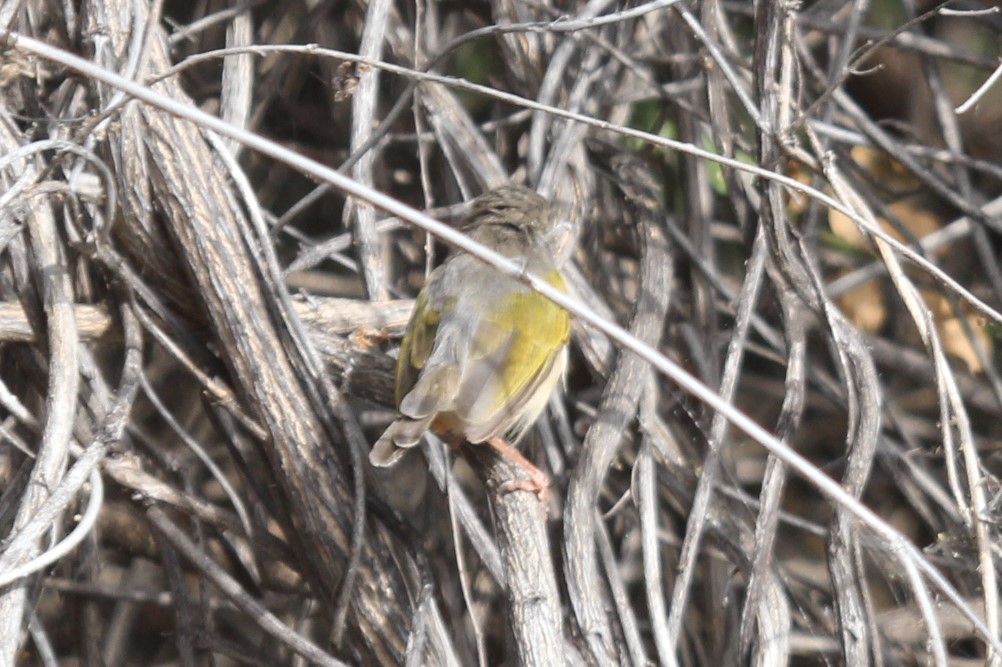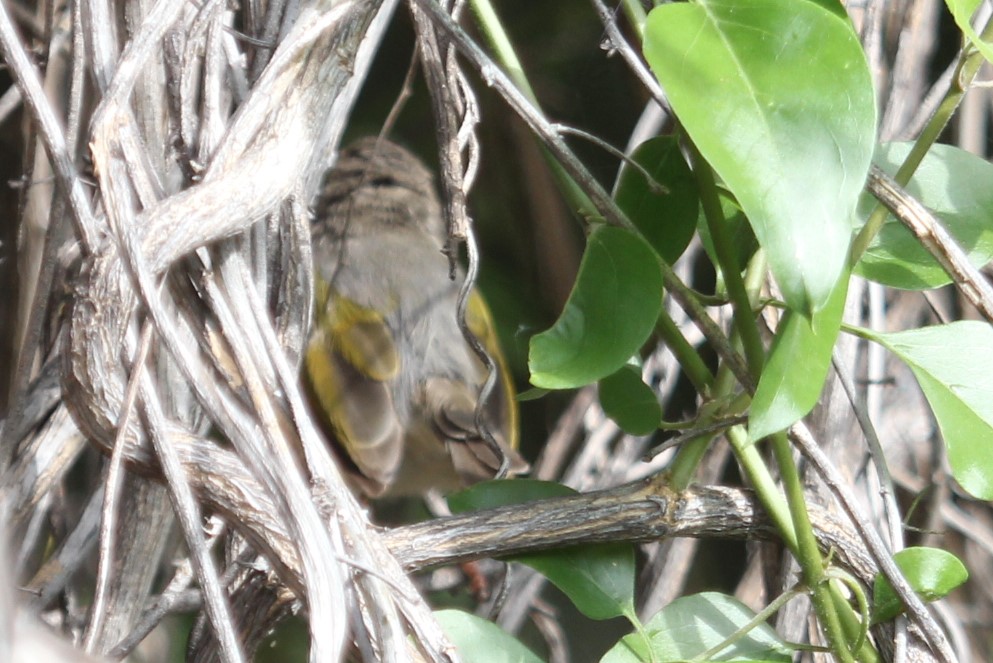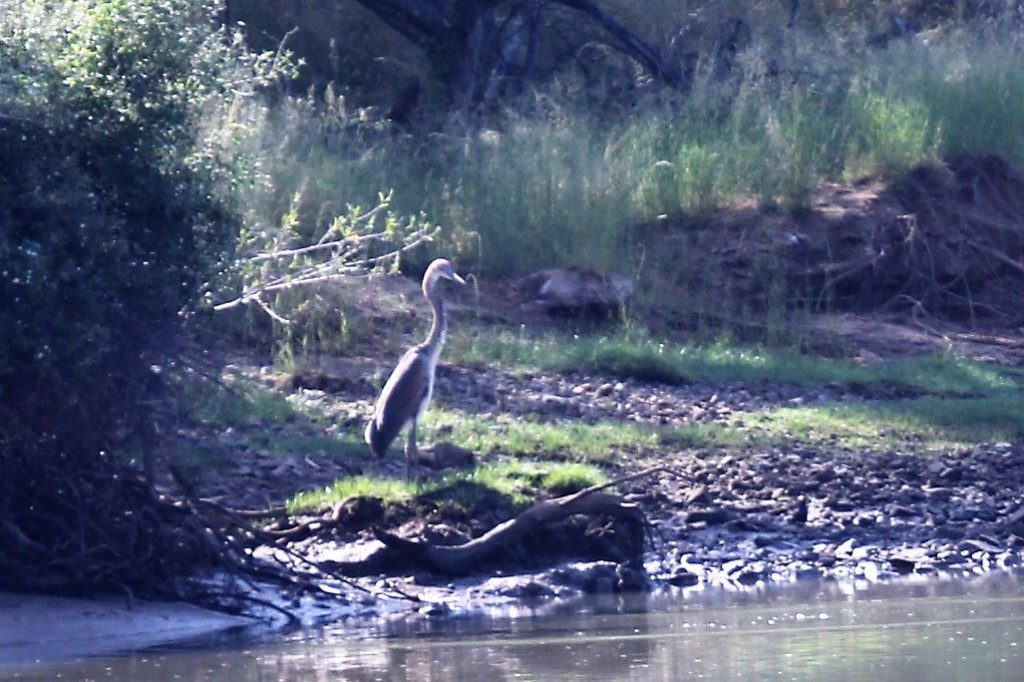 Burchell's Starling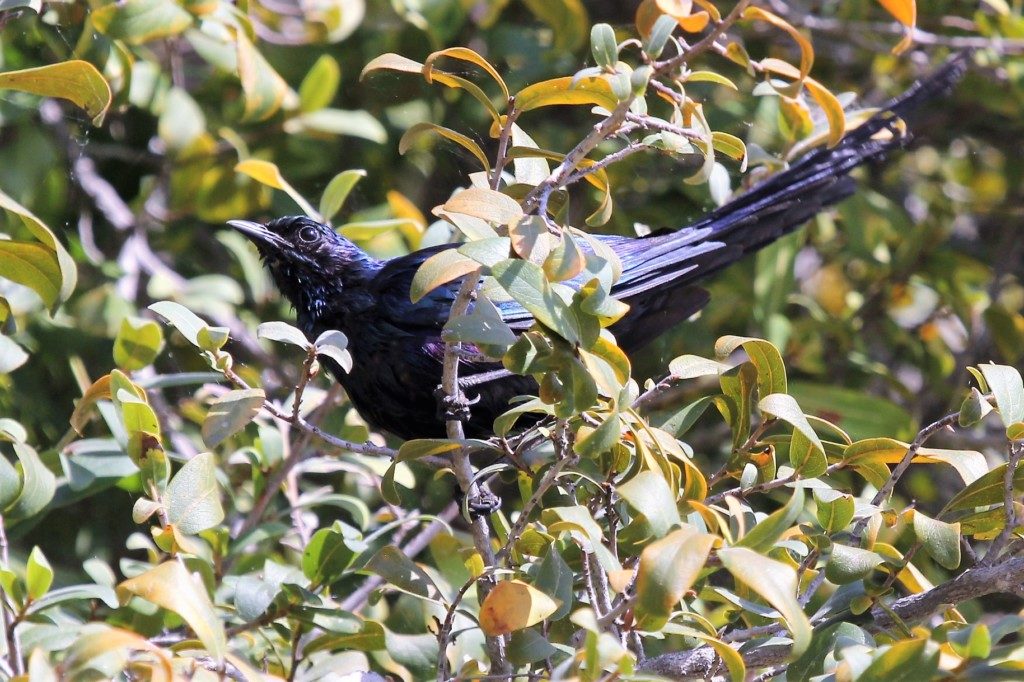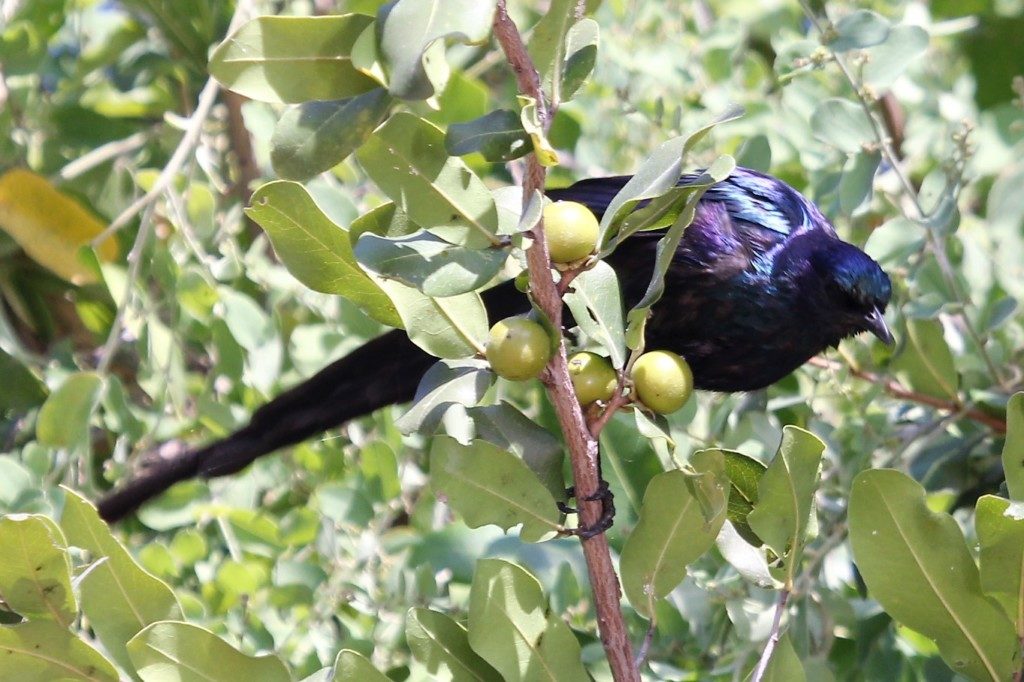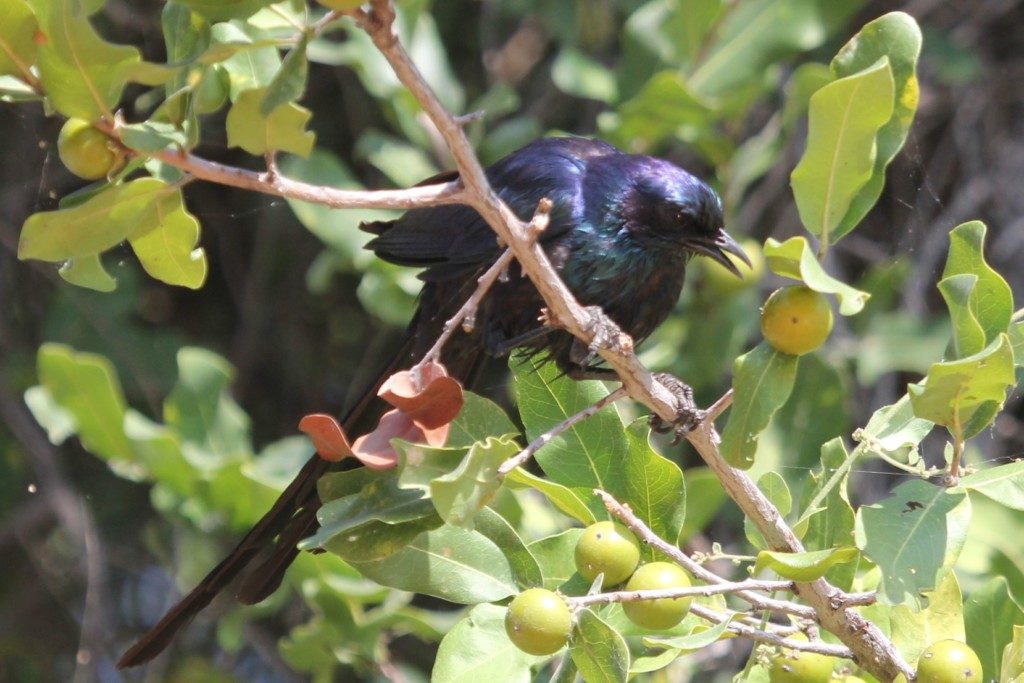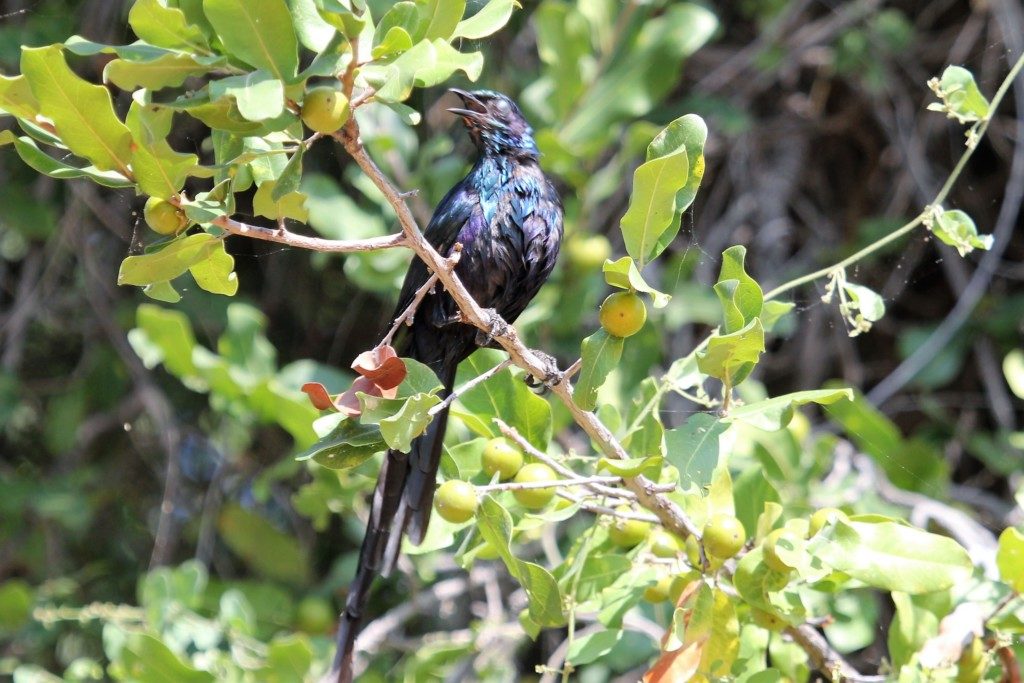 African Golden Oriole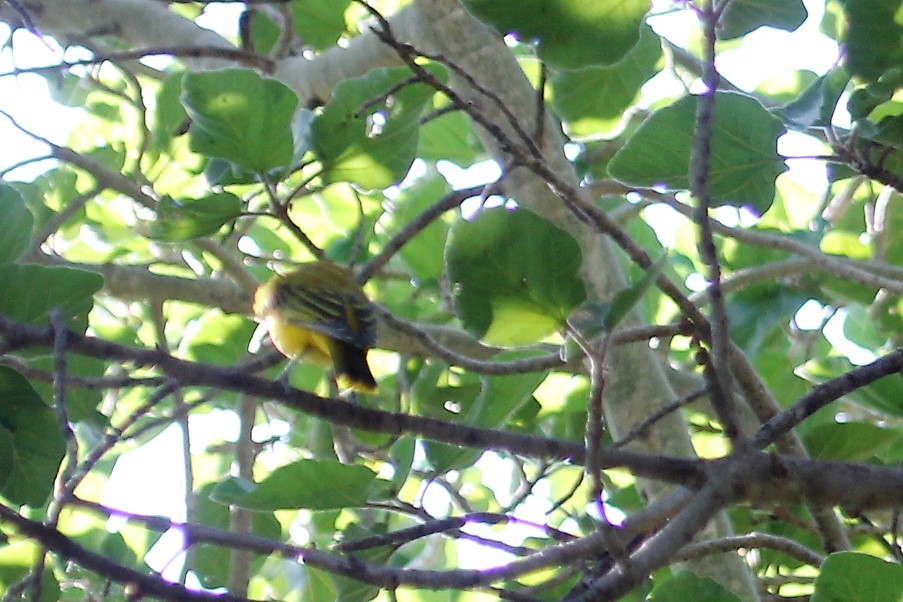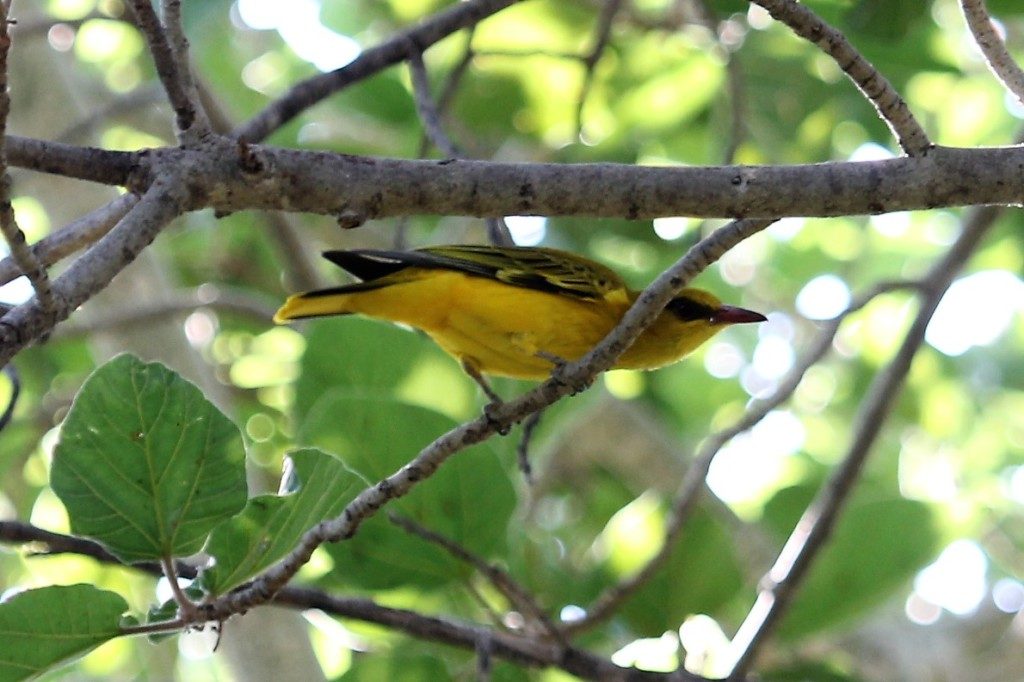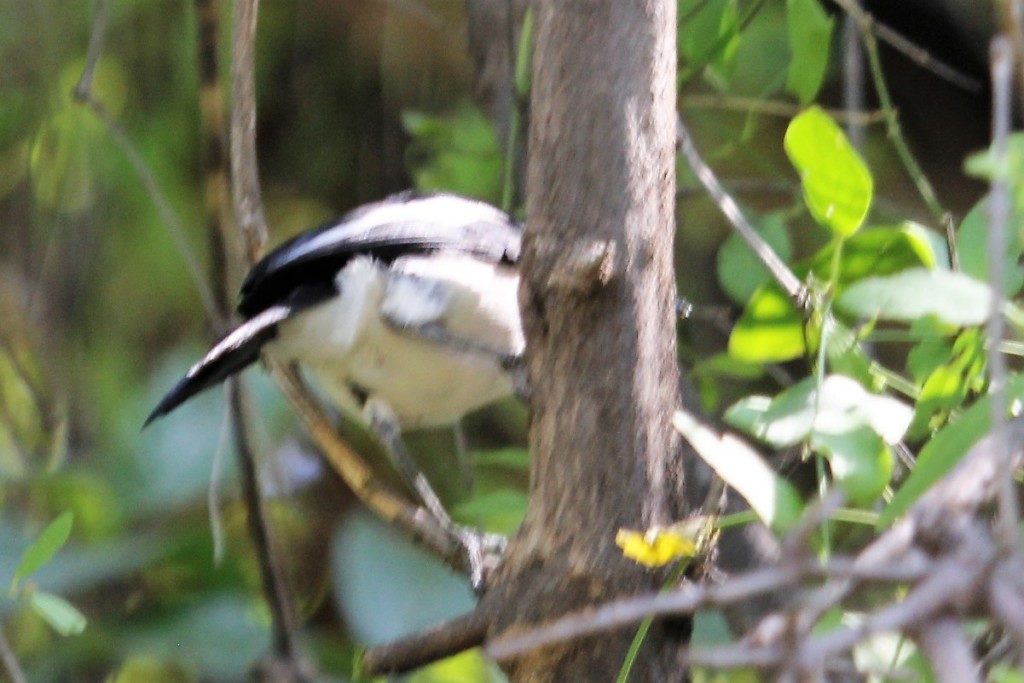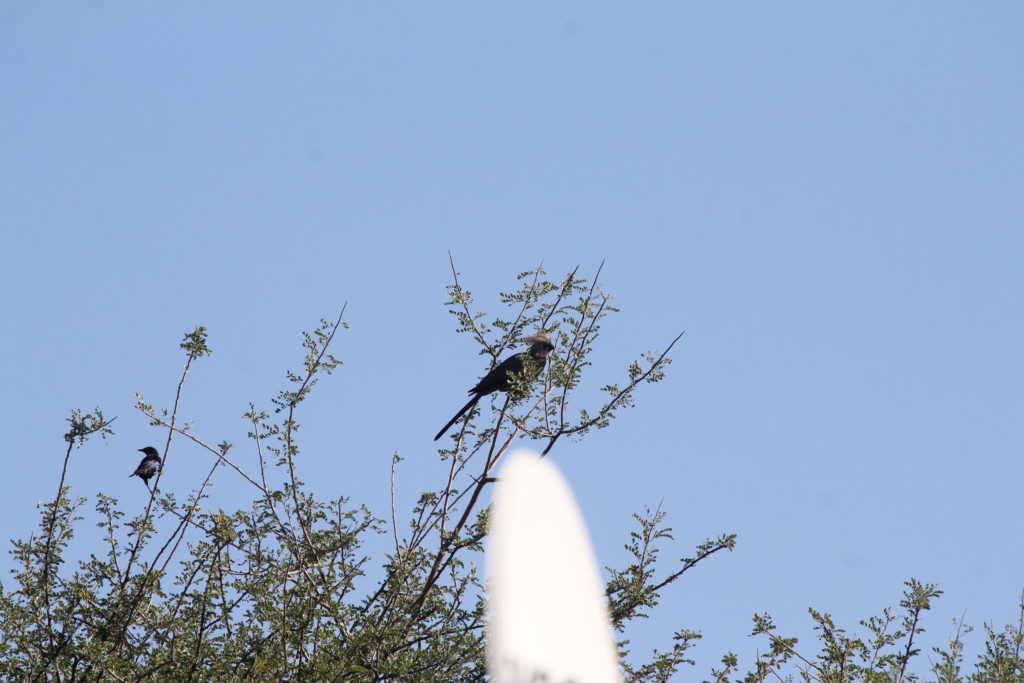 The Rufous-tailed Palm-Thrush led us on a merry chase, even Pete was surprised they weren't co-operating more.