We were given a pick-up time of 9:30am which pretty much killed any hope of going anywhere for birding so we had to do the best we could at the hotel.  Lucky for us the Addis Ababa Hilton has vast grounds with lots of birds!  We were up at 6am and birded for a couple hours.  Here are some of the birds and a nice look at the grounds of the Hilton.
I did my best to match them up with pics in the bird book – Birds of Africa South of the Sahara 2nd Edition by Ian Sinclair & Peter Ryan.
African Mourning Doves
Heuglin's Wheatear
Hilton Swimming Pool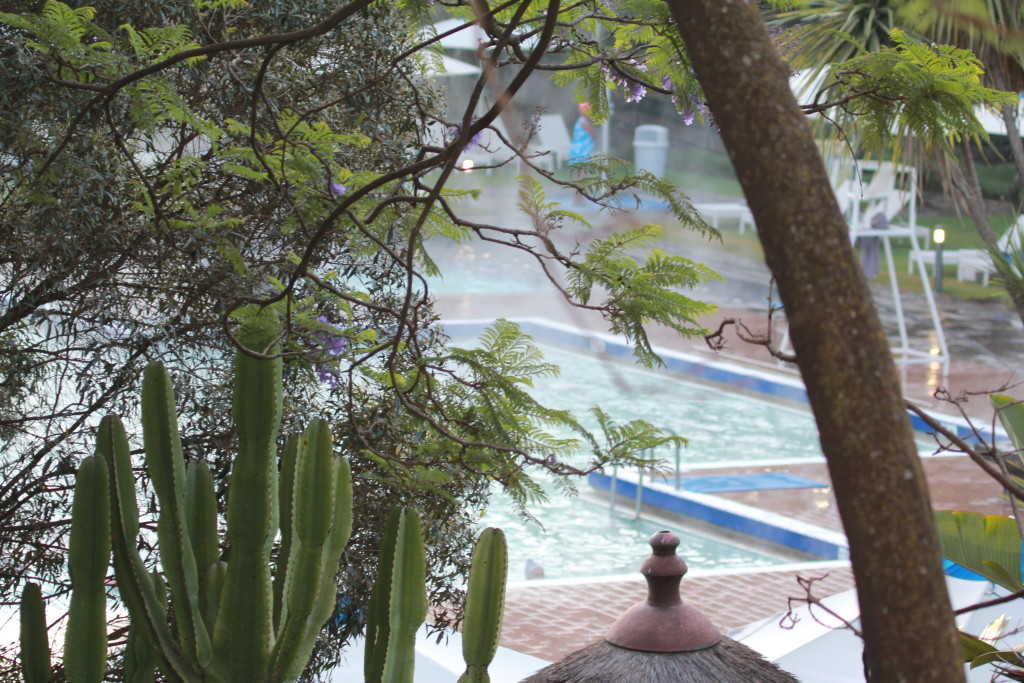 Dusky Turtle Dove
Typical arched hall linking the various wings of the Hilton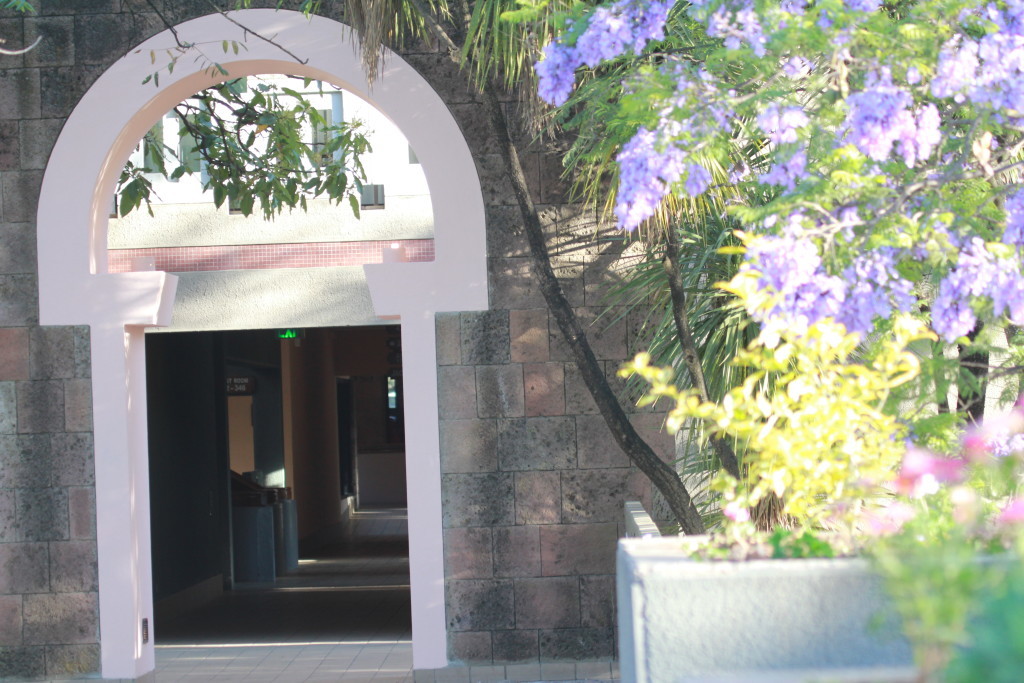 I'd really like to get this Sunbird right.  I'm struggling to find one with the iridescent green head, purple breast, cream belly and yellow patch on the wing but without a red collar!  If anyone can help, please comment!
So far the most likely suspects are Violet-breasted Sunbird, White-bellied Sunbird, Oustalet's Sunbird, Amani Sunbird, Eastern Violet-backed Sunbird or Variable Sunbird.  Any of these birds's pics in the bird book are close but none are spot on.
Some kind of Bulbul?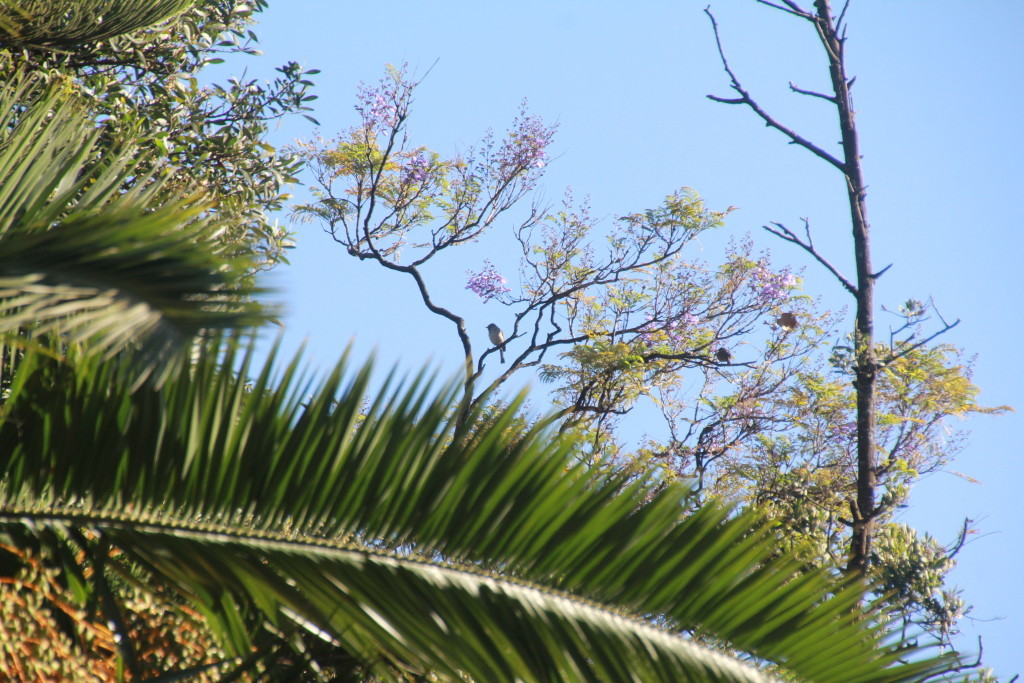 Who's hiding in there?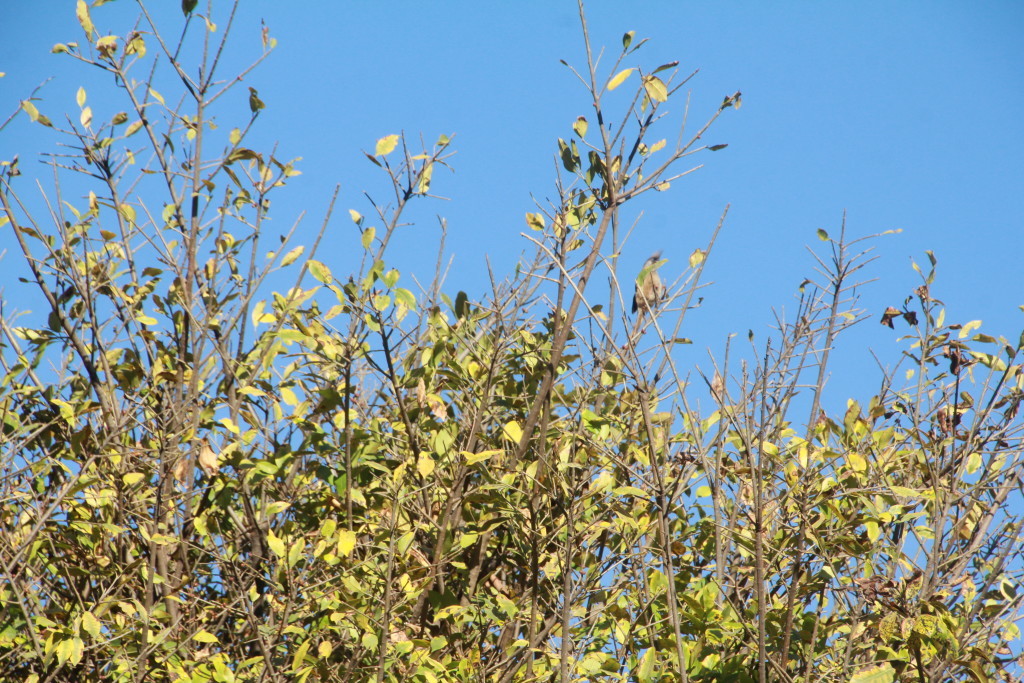 A little Speckled Mousebird!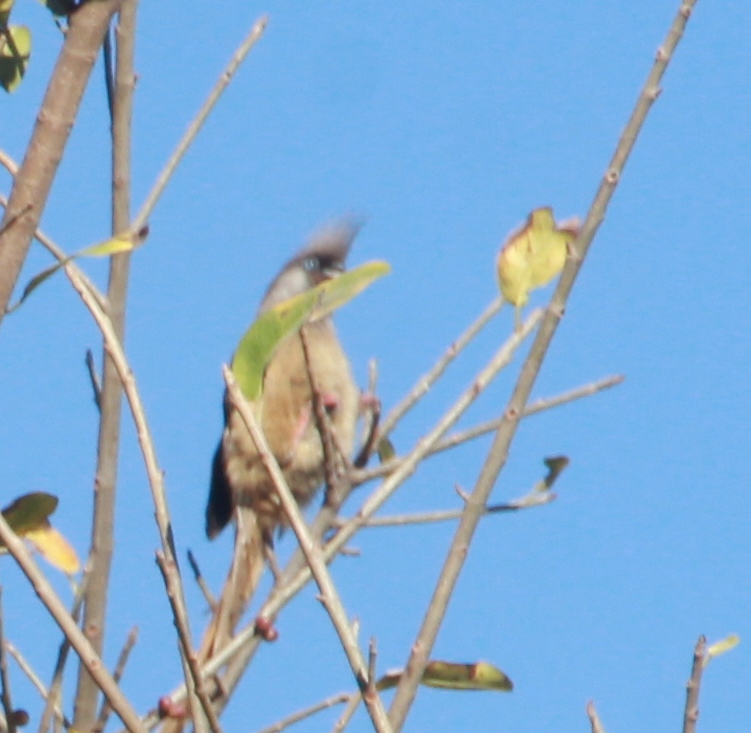 While we only saw a few birds, considering this is just 2 hours in a major hotel in the capital city, I'd say Ethiopia is worth a 2nd visit someday to see more birds!