The Turquoise Parrot (Neophema pulchella) is a species of parrot in the genus Neophema native to Eastern Australia, from southeastern Queensland, through New South Wales and into north-eastern Victoria.
I had to use a Wikipedia shot since the only one I could get was too far away.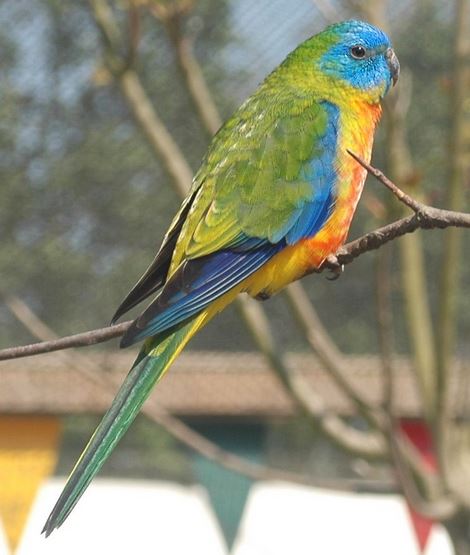 Sitting on a wire near Amiens, Stanthorpe area.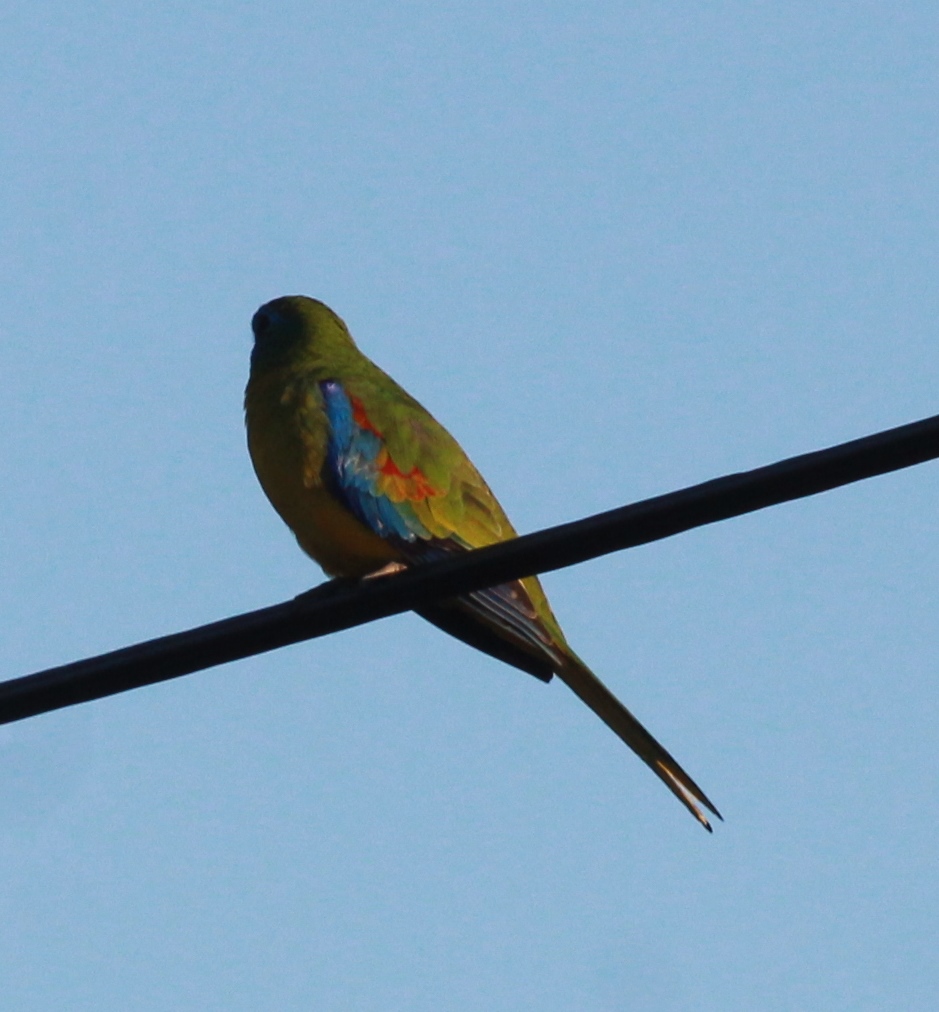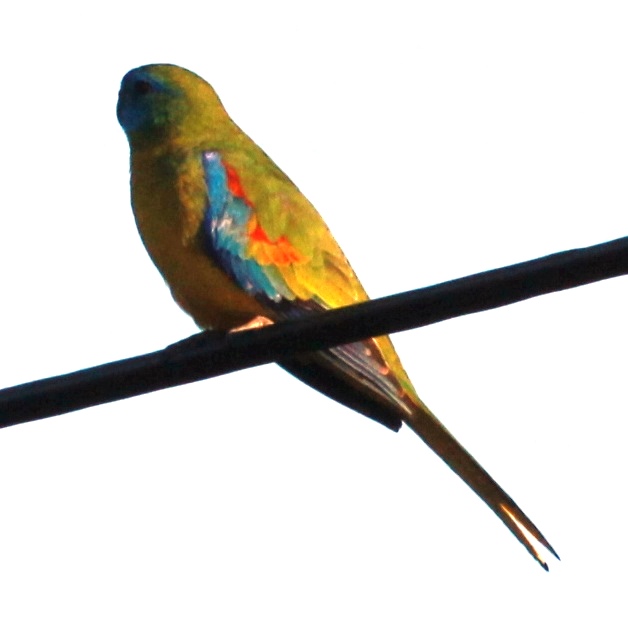 They have a large range in eastern Australia mostly in NSW & Victoria with a smaller range in South-east QLD.  I have seen them near Amiens in the Stanthorpe area and a brief glimpse of a pair in Durikai National Forest.
LEARN MORE ABOUT TURQUOISE PARROTS
VIDEO
Lovely close-ups of a lovely bird!  That bright turquoise face is spectacular!