As much as I would like to, I can't get to every eco-tourism lodge in the world so I am very happy to see a fellow blogger, Becky from The Girl and Globe visiting Estación Biológica Las Guacamayas.  She was lucky enough to see the beautiful Scarlet Macaw and lots of mammals!
I don't want to steal Becky's photos so here is one I took in Costa Rica.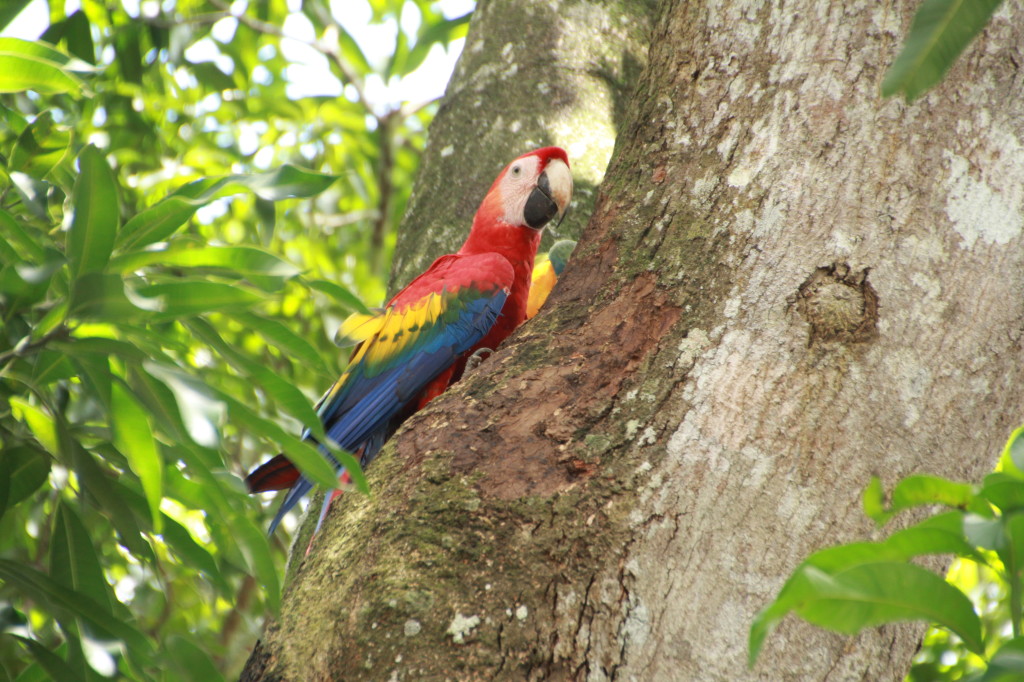 Becky has just made an in-depth visit around Guatemala and has some great advice for anyone who is planning a trip there.
Use your miles for an award to Central America to visit Guatemala.