The Great Blue Turaco (Corythaeola cristata) is a turaco, a group of African near-passerines. It is the largest species of turaco.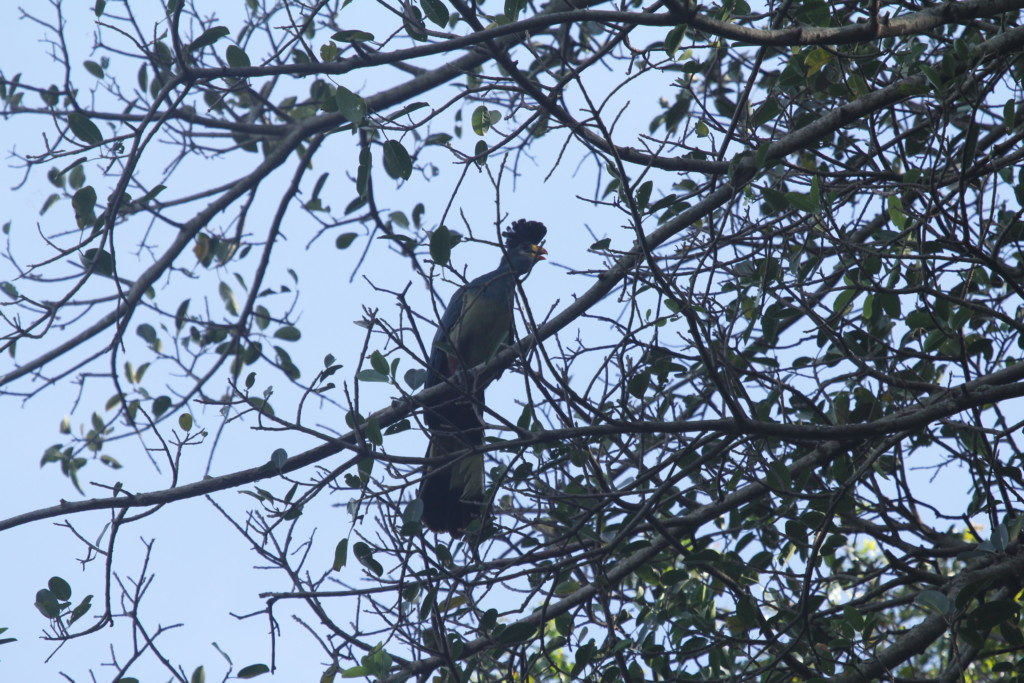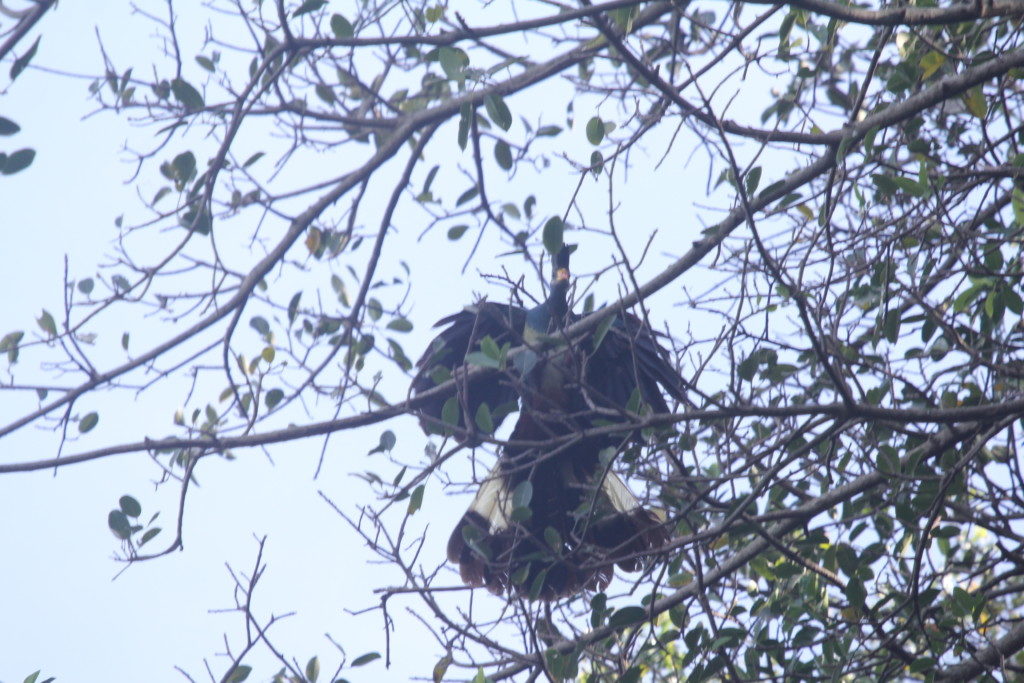 They have a large range across Central Africa but the easiest place to see them is in Uganda.  I saw them both at Entebbe Botanical Gardens and Mpanga National Forest.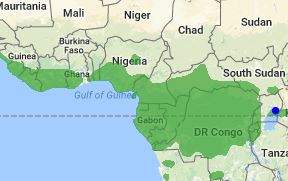 LEARN MORE ABOUT GREAT BLUE TURACOS
VIDEOS
Thankfully I was able to find a couple good clips (both filmed in Uganda) on Youtube, mostly because these birds were hungry and therefore sitting still-ish!