Black River Gorges National Park is one of the highlights of Mauritius even for "normal" tourists.  So much the better for the dedicated birder who has a chance to see 3 endemic rare birds here – the Mauritian Fody, the Pink Pigeon and the Echo Parakeet.
The park is easily accessible from the main tourist enclave of Flic en Flac, for other beaches further north, simply approach via the coast.  I strongly suggest hiring a car because buses would be few and far between on this route away from the main towns.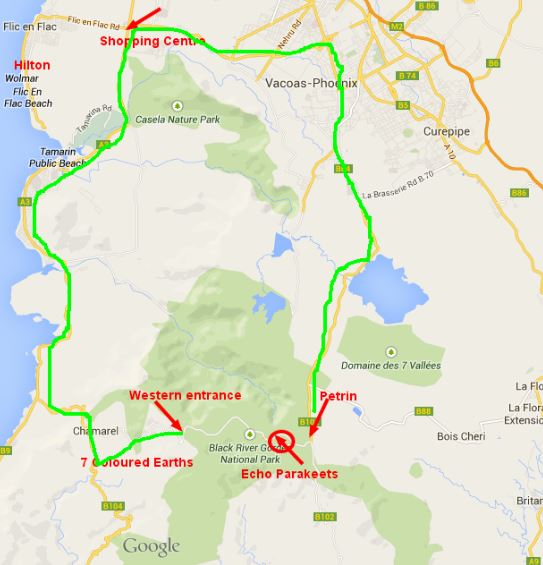 It covers an area of 67.54 km² including humid upland forest, drier lowland forest and marshy heathland.
The National Park provides two information centres for visitors. One can be found in Petrin (Entrance A) and one in Black River (Entrance B). There are picnic areas at both entrances.  There is no fee to enter the park.
Opening hours:
Petrin Information Centre: Monday to Friday 8:00 am to 3:15 pm and Saturday 8:00 am to 11:00 am (phone: +230 258 0058 or 507 0128)
Black River Gorges Visitor Centre: Daily 9:00 am to 5:00 pm (phone: +230 258 0057)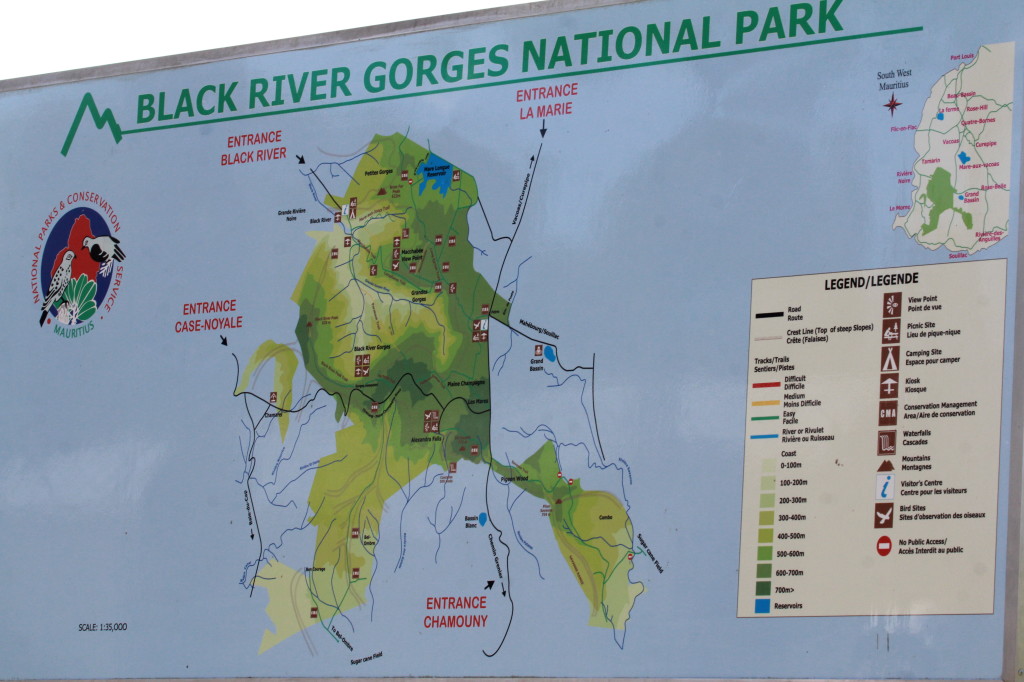 Look for this sign as you are driving south.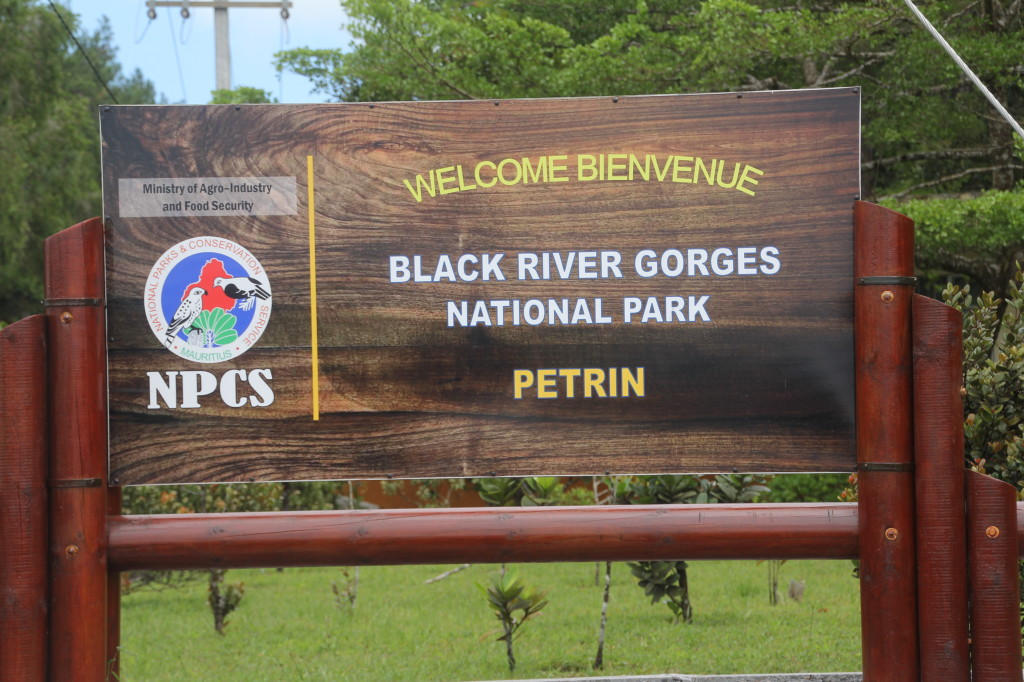 Entrance gate – only official park vehicles may enter.  Other visitors may only walk on the trails.
Park visitors centre was closed as we were there on a Sunday.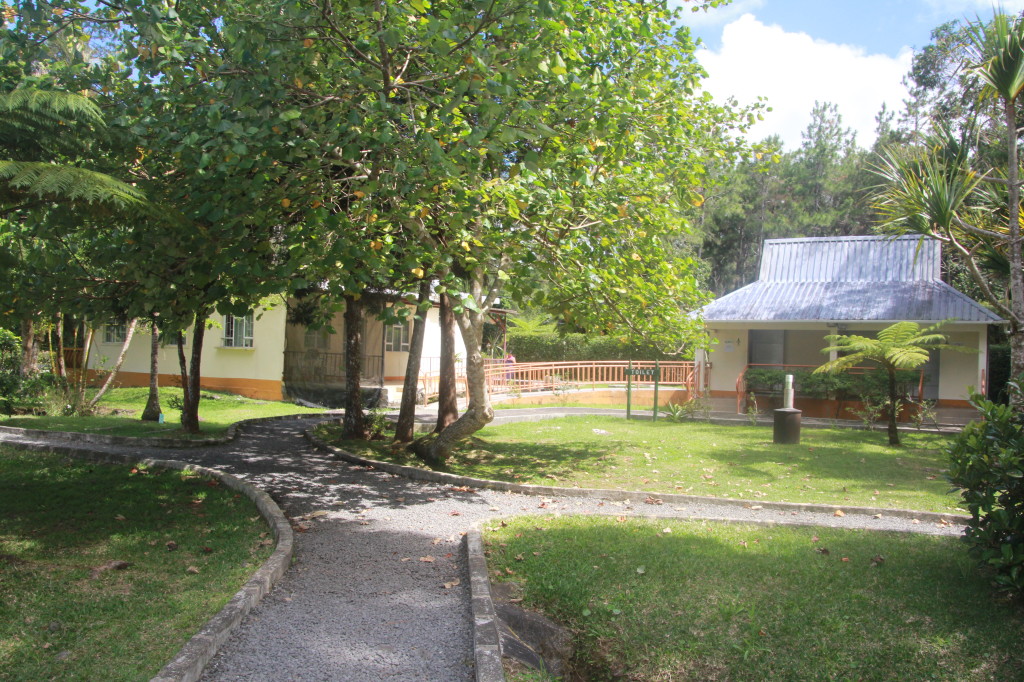 Not sure what these birds are other than the red Madagascar Fody, but they hang around the picnic area hoping to steal food.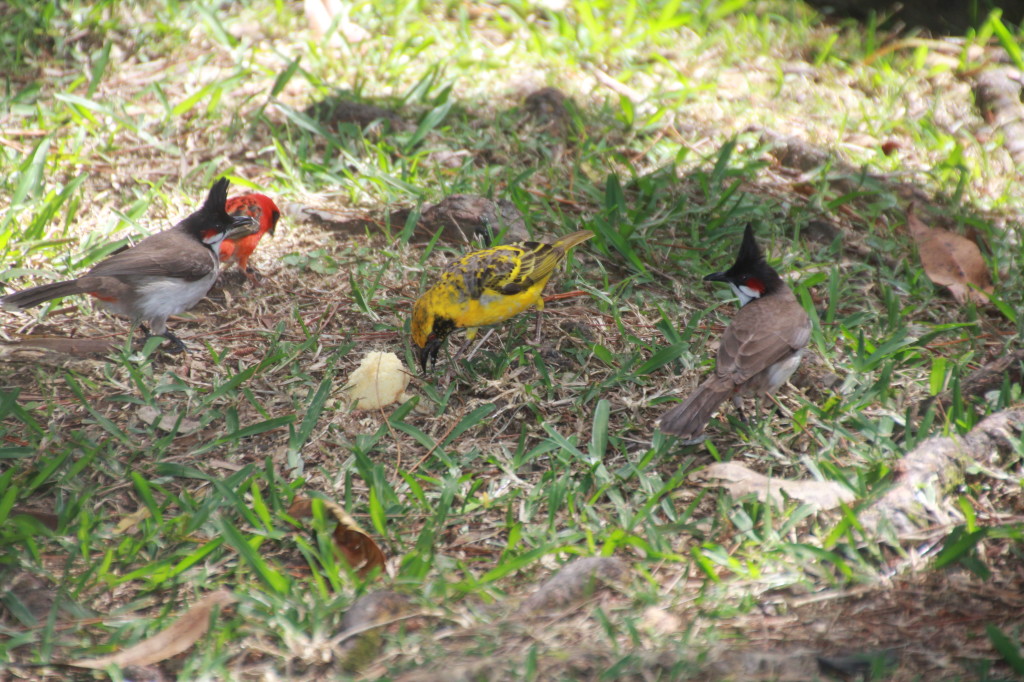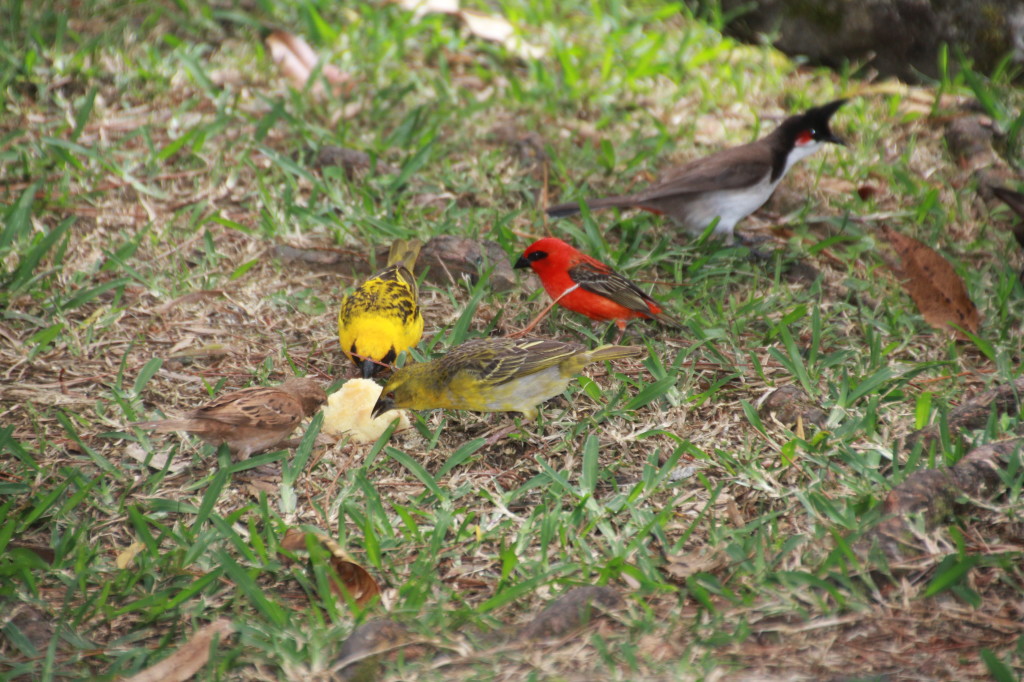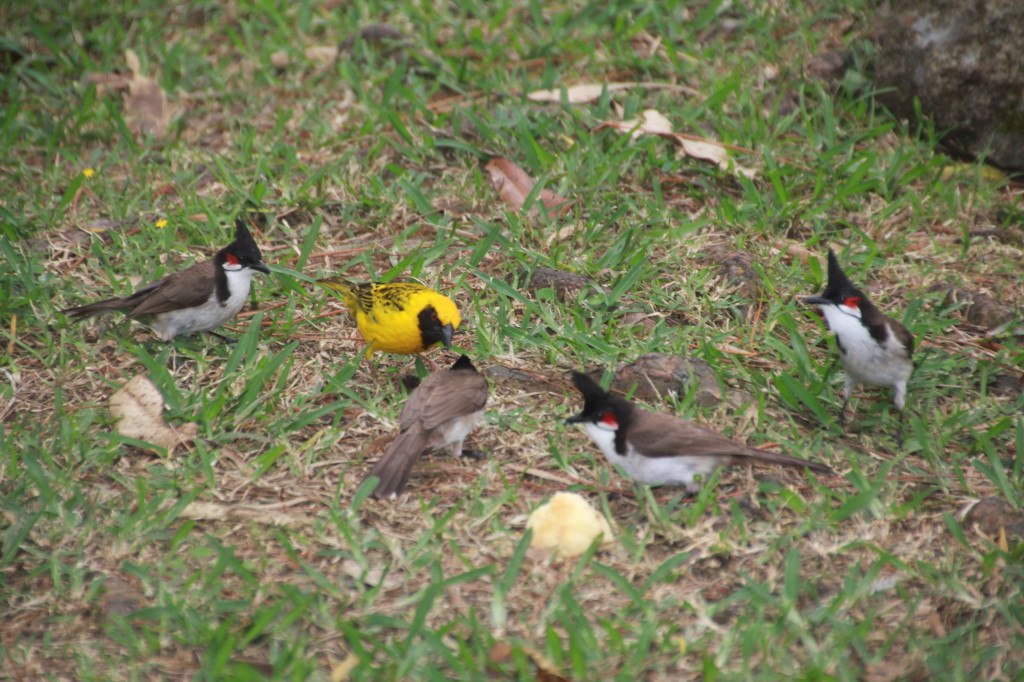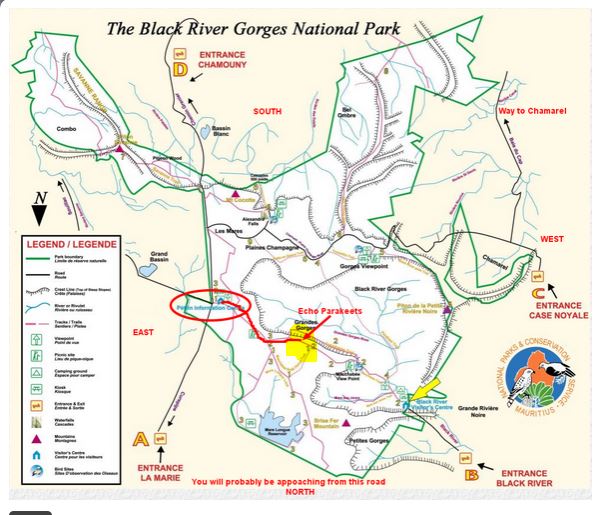 Bear in mind that the map above is actually upside down.  The area where the Echo Parakeets and Pink Pigeons can be found is about a 5km walk down the trail past the gate.  When you see these two signposts, stop and start looking and listening for the birds.
Beyond this fence there is a monitoring/feeding station for the birds.  Only staff and invited guests (I was lucky enough to be invited) may enter in the company of a staff member.  Normal tourists are not allowed.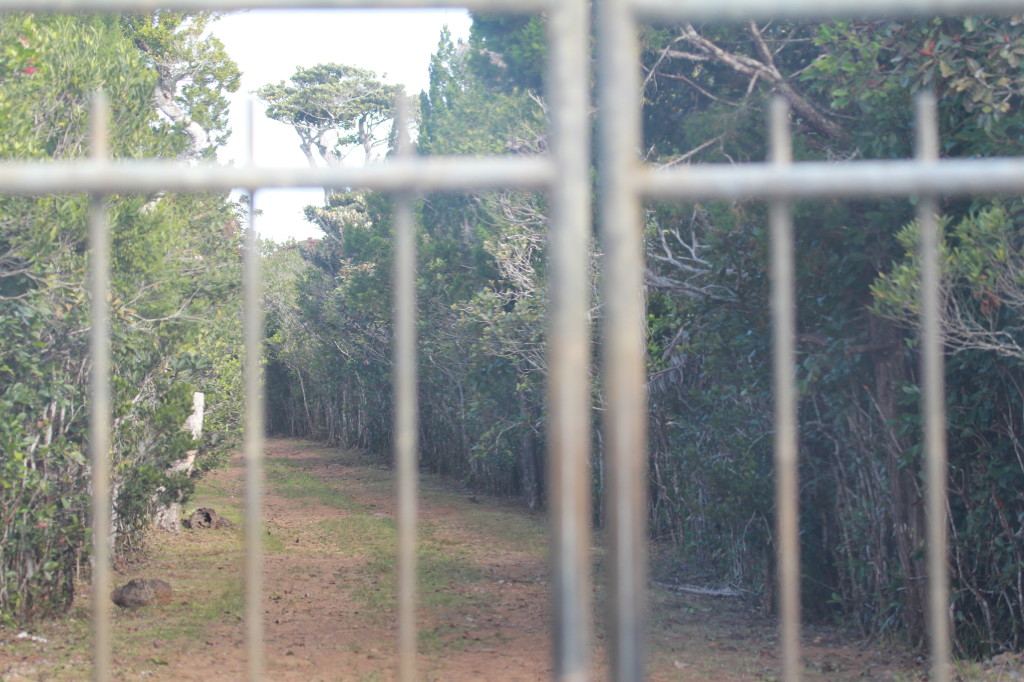 However the birds are not limited by fences and with patience, good eyes and ears you may soon be seeing sightings like these!