Very few people make it out to Rimatara other than birders – which is a real shame.  It may be small but it's a beautiful, friendly island.  The surprising thing is that it is geographically closer to Rarotonga (indicated by its capital Avarua) than to the capital of French Polynesia – Papeete.  Although you can get to Papeete with miles, you will have to pay cash for this domestic flight.
Air Tahiti flies there on Mondays, Wednesdays and Fridays.  I wanted a 3 night stay so out on Friday and back on Monday was the best option.  If you are pressed for time or can only manage a 2 night stay, you will still see the Rimatara Lorikeets.  The island is small and they are easy to see.
The first thing I noticed as we approached Rimatara is that the island is much flatter than the islands of the Marquesas.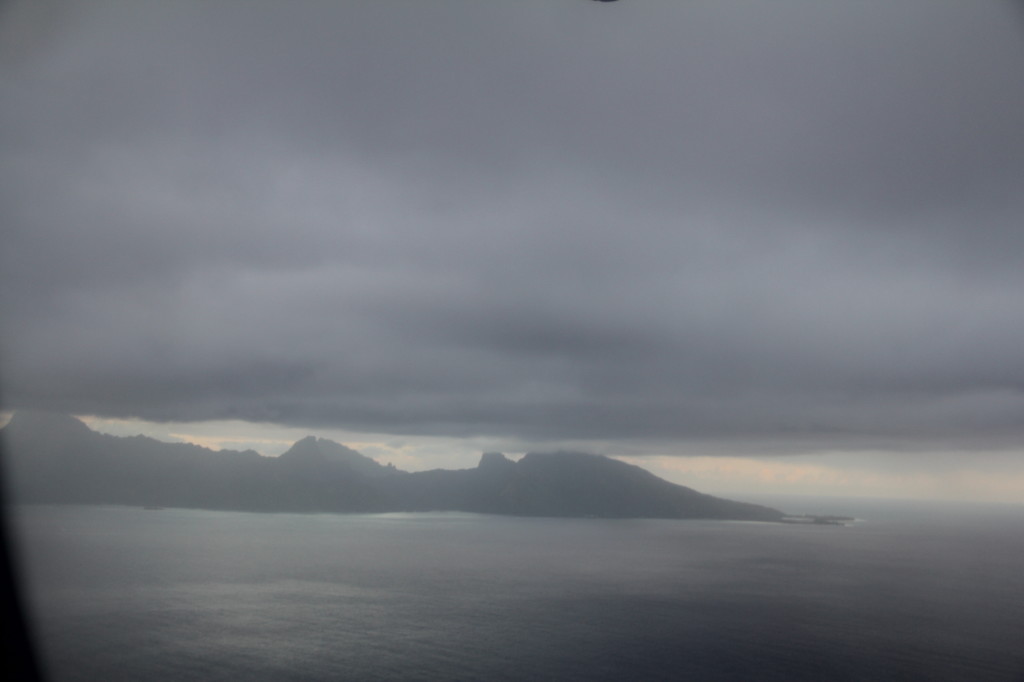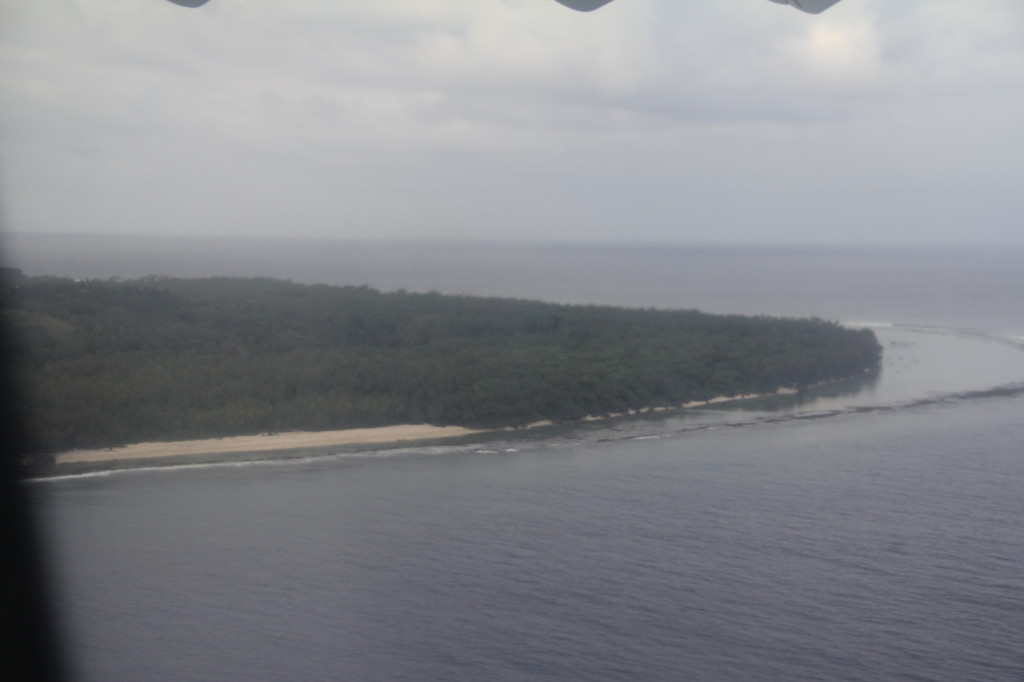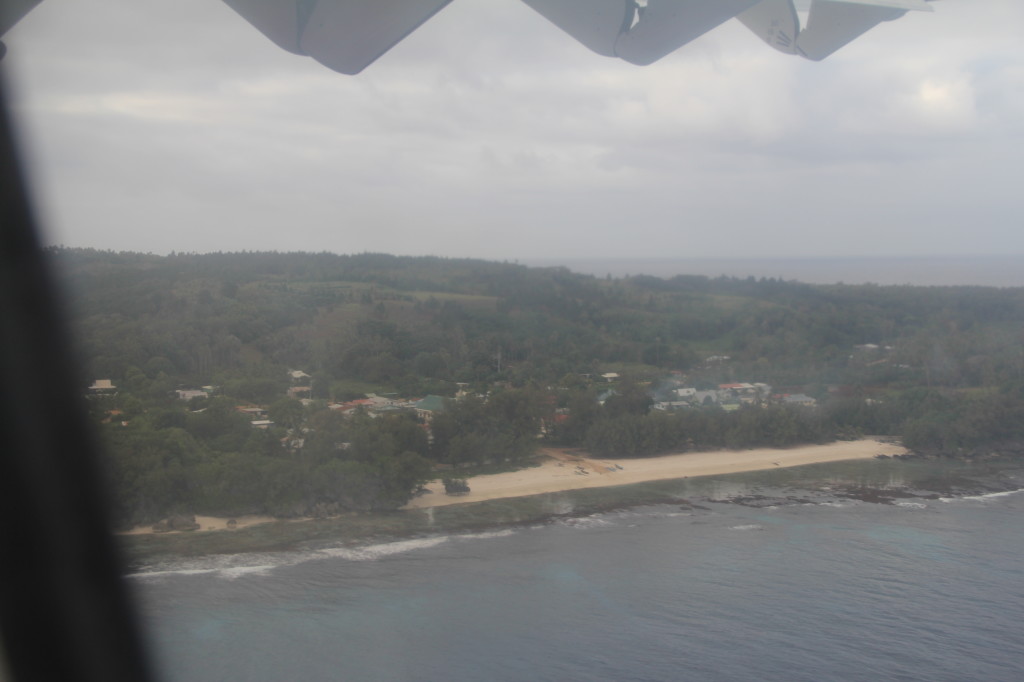 The island has 3 small villages.  I'll give a more detailed tour of the island in a future post.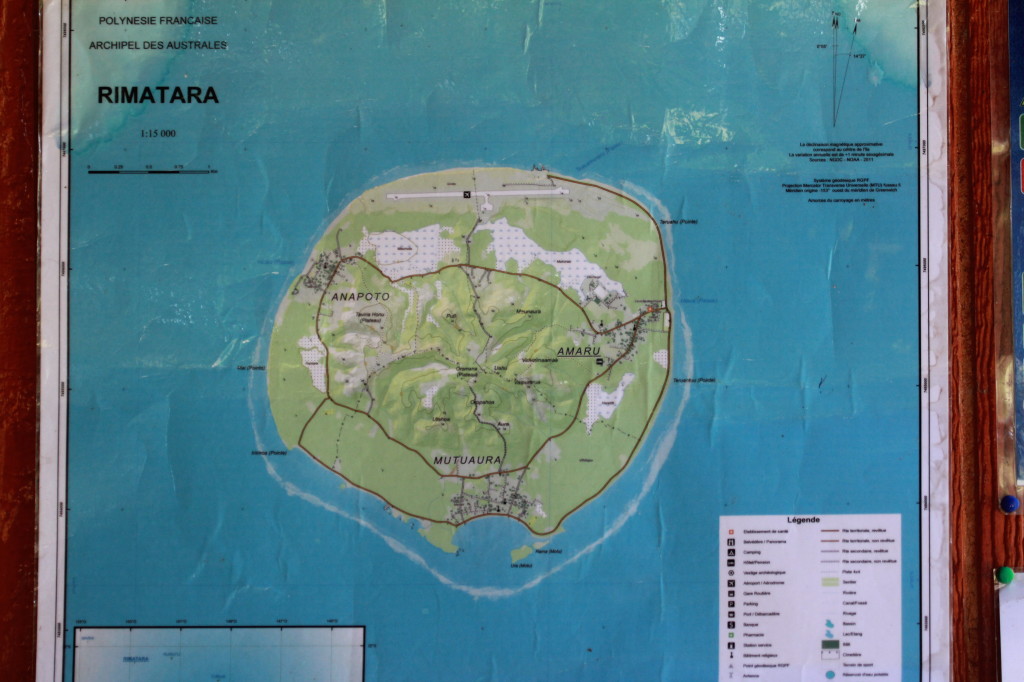 Once we arrived at the airport, we were met by our hostess and had a quick look around.  I was really pleased to see how protective they are of their native birds!