The Pink Pigeon (Columba mayeri) is a species of Columbidae (doves and pigeons) endemic to Mauritius, and is now very rare. It is the only Mascarene pigeon that has not gone extinct.   It was on the brink of extinction in 1991 when only 10 individuals remained, but its numbers have increased due to the efforts of the Durrell Wildlife Conservation Trust since 1977.
They even have a Mauritian locally produced rum named after them!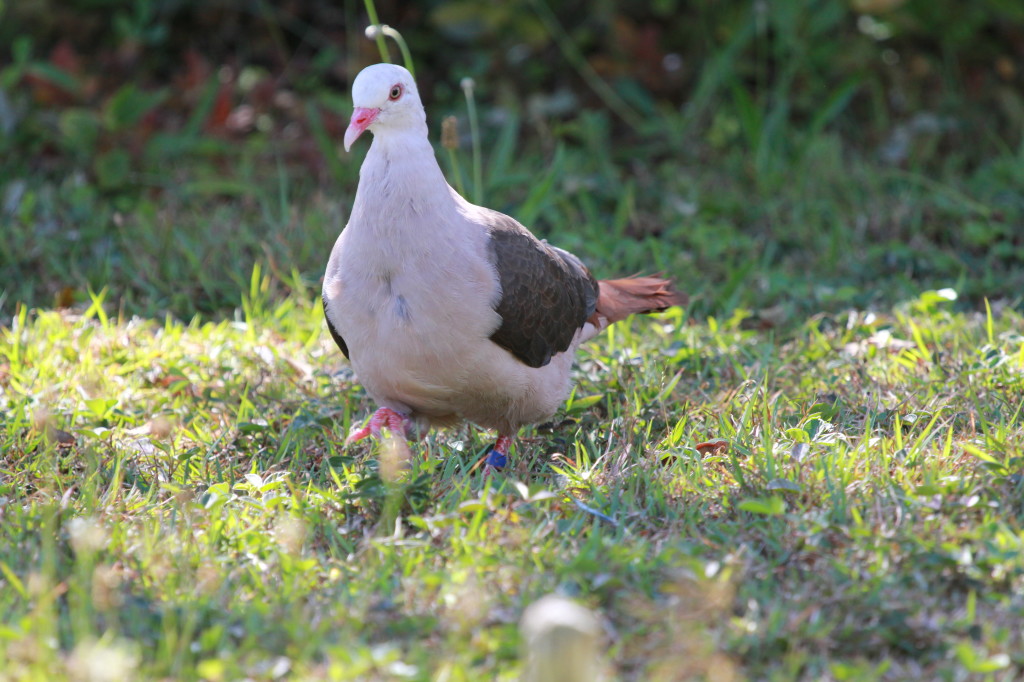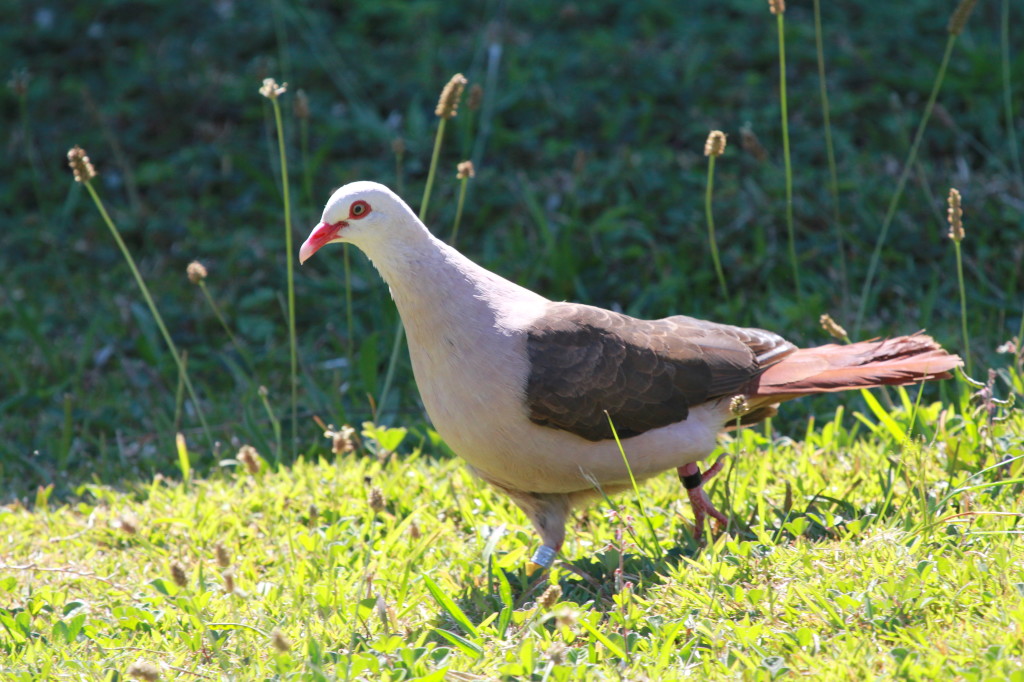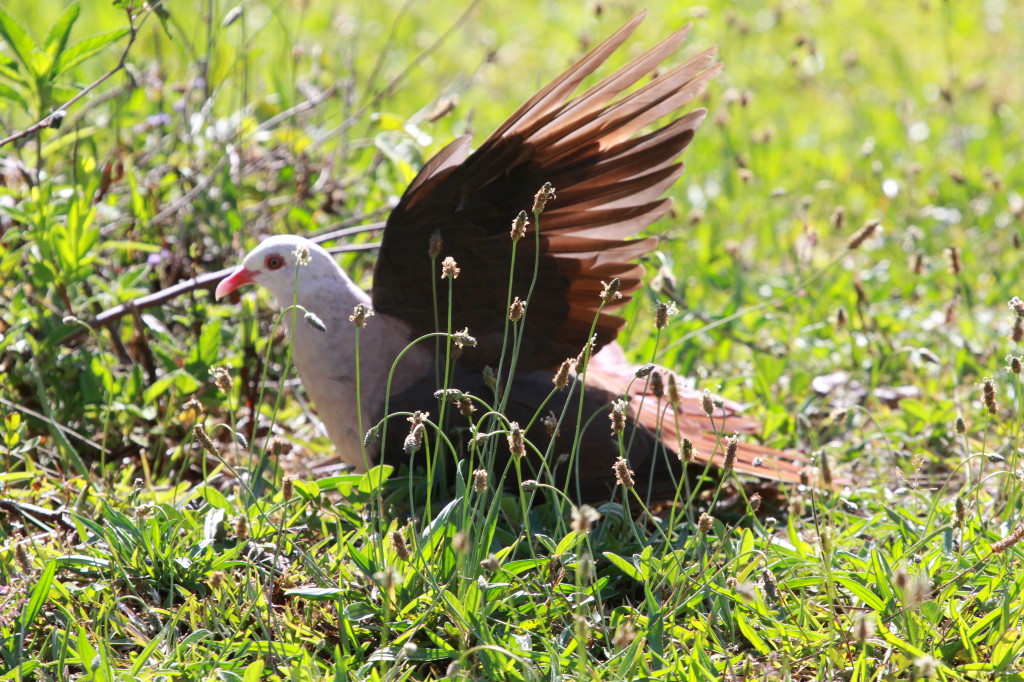 They are endemic to the island of Mauritius.  Although they once could be found all over the island, they are now extremely rare and found only in Black River Gorges National Park and Ile aux Aigrettes, just off the eastern coast.
LEARN MORE ABOUT PINK PIGEONS
Durrell Wildlife Conservation Trust
VIDEO
I could only find one short video of this bird on Arkive.