This new series which can be found under the Ecotourism menu at the top is going to feature places which aren't a full-on birding or eco-tourism adventure but still offer a quick connection with nature and birds in particular.  I am hoping to make ecotourism a more accessible experience even for people who don't have the time to venture off into the rainforest.  Some Eco-Lite Mini-Trips will be in exotic locations frequented by "normal" tourists and some will be close to home depending on where you live.   I will try to post a new one every week, starting with the Bali Bird Park tomorrow.  Eco-Lite Mini-Trips will include:
Bird parks and zoos with walk-in aviaries that resemble the bird's native habitats
Hotels that have an atrium or similar mini-habitat with birds
Parks in large cities that have interesting birdlife
Educational exhibits that encourage an interest in conservation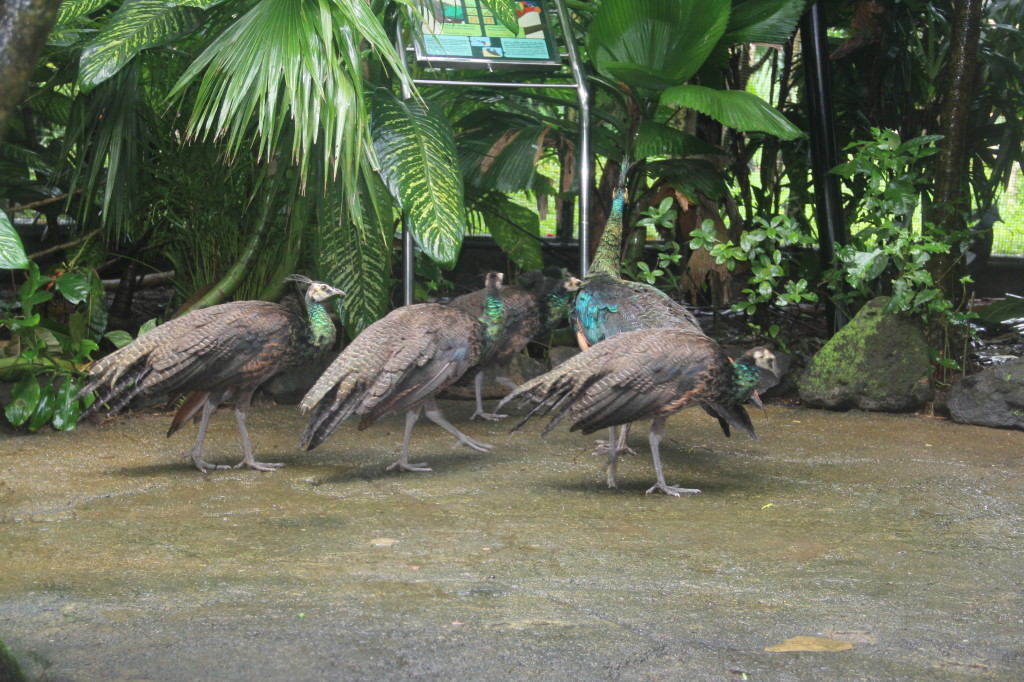 The benefits of these "Eco-Lite" visits are:
Allowing a quick connection with nature for the busy professional
Providing a place where people can bring young children safely so they may learn about birds and develop an interest to seeing them in the wild when they are older
Support conservation projects in the wild with proceeds from ticket and gift shop sales
Allow people to see exotic birds up close and personal so they may later be able to identify them more easily in the wild
Support breeding projects that are trying to increase the population of endangered species
Learn more about bird habits and their status in the wild
Eco-Lite reports will include information about:
OVERVIEW
HOW DO YOU GET THERE?
HOW MUCH IS IT?
HOW LONG SHOULD YOU SPEND THERE AND WHAT SHOULD YOU SEE?
VALUE TO CONSERVATION
WHERE TO STAY NEARBY ON POINTS
PHOTOS