Not only Hummingbirds can fly backwards, you can too if you fly on Etihad's Dreamliner service from Perth to Abu Dhabi.  The business class configuration has some seats facing backwards and others facing forwards.  I normally dislike facing backwards on a bus or train but I still wanted to try it out in the air.  We didn't have enough Velocity points to go all the way from BNE-AUH so I booked the cheaper PER-AUH flight (thankfully before the huge surcharges were added) using Velocity and added a BNE-PER segment using 10k AA miles each.  At time of posting, this flight costs 78k Velocity points + $358 in surcharges.  I only paid $105 in taxes.
At PER, we had access to the Qantas lounge.  They had a nice selection of food and drink and it was a nice lounge.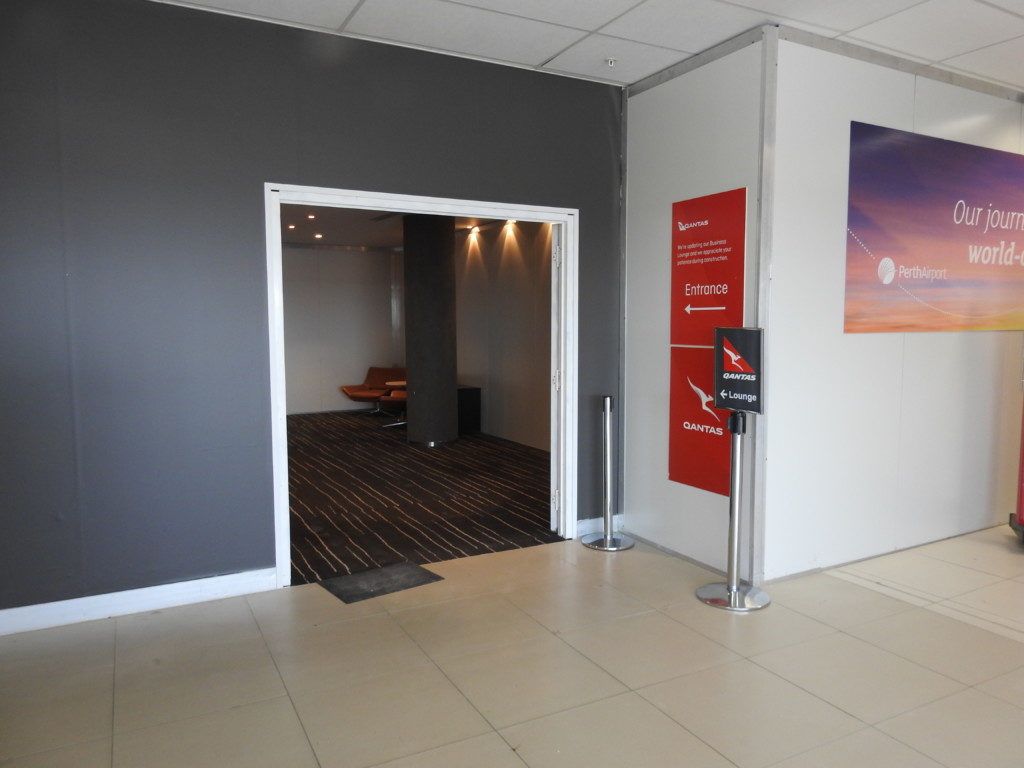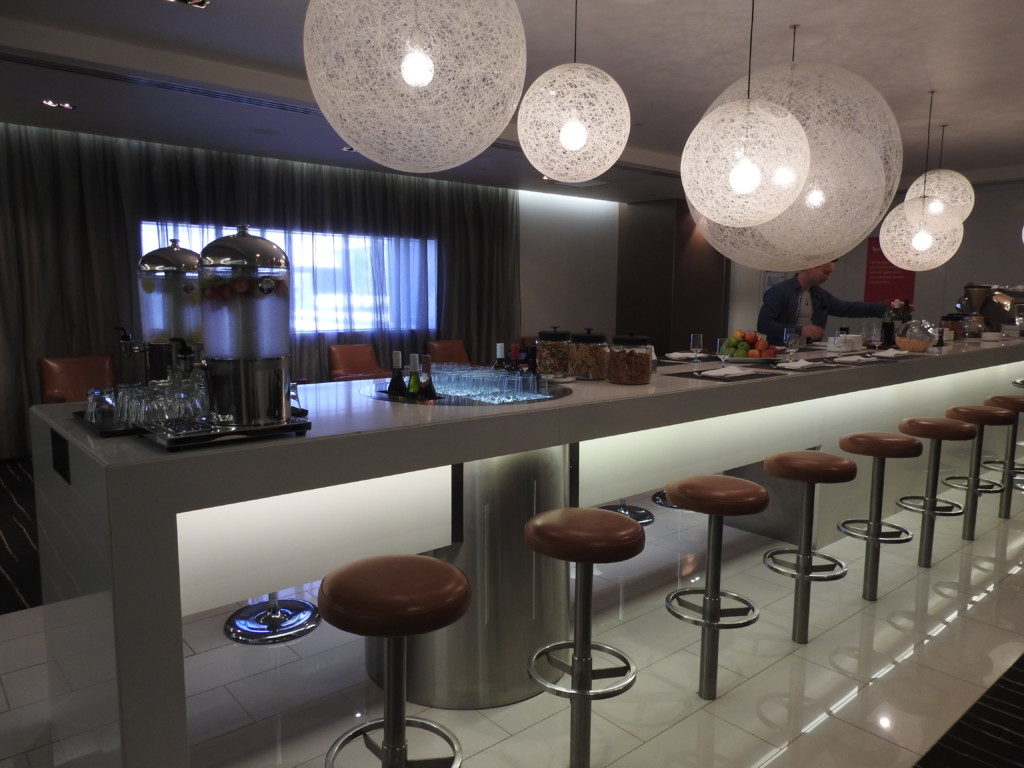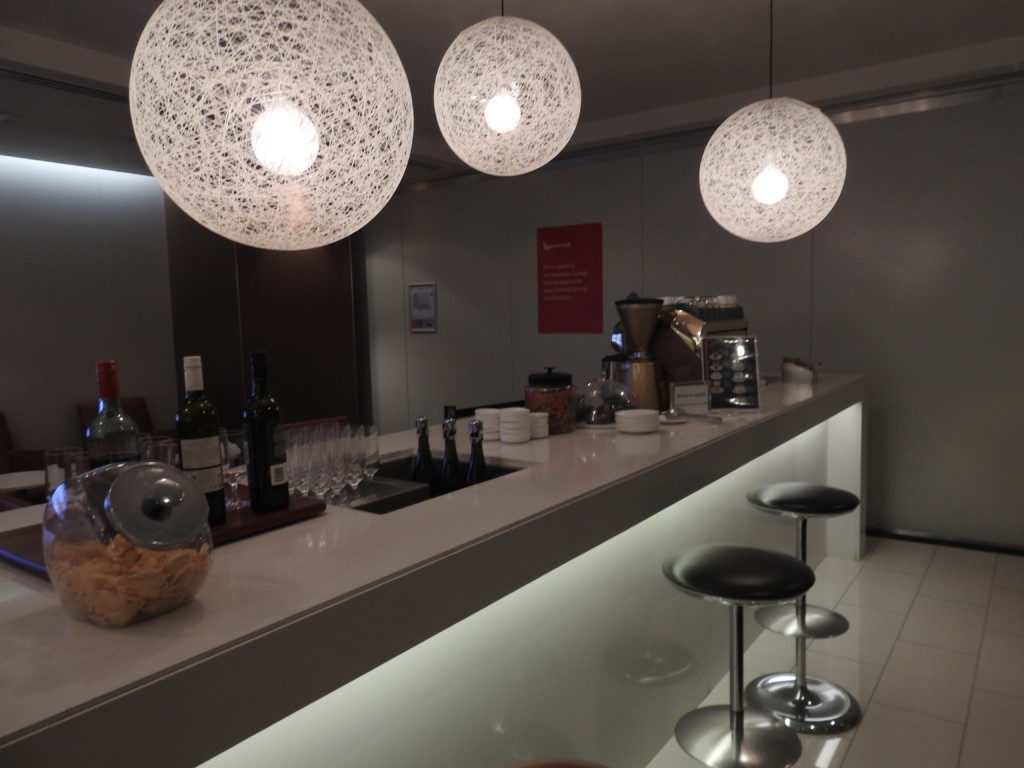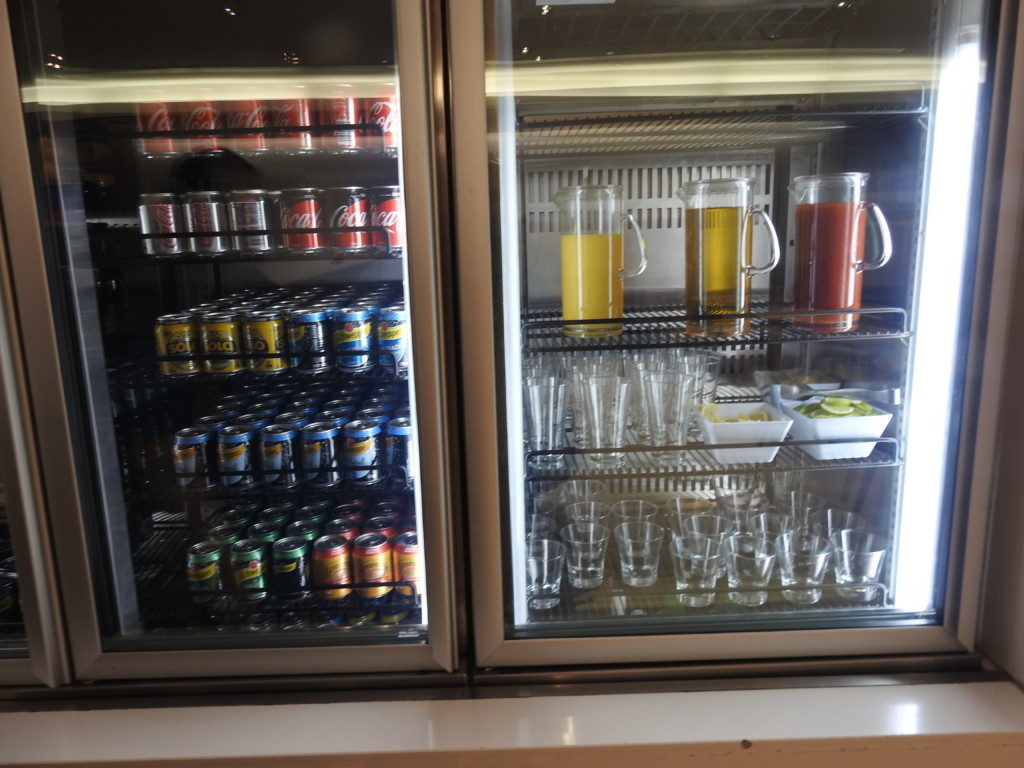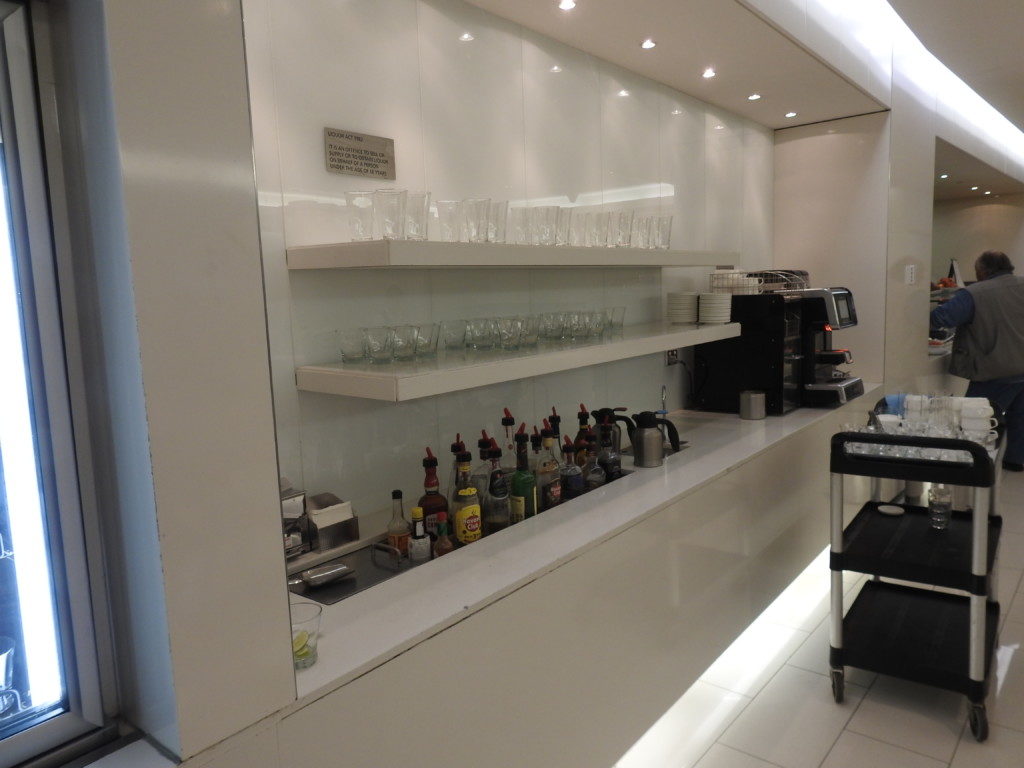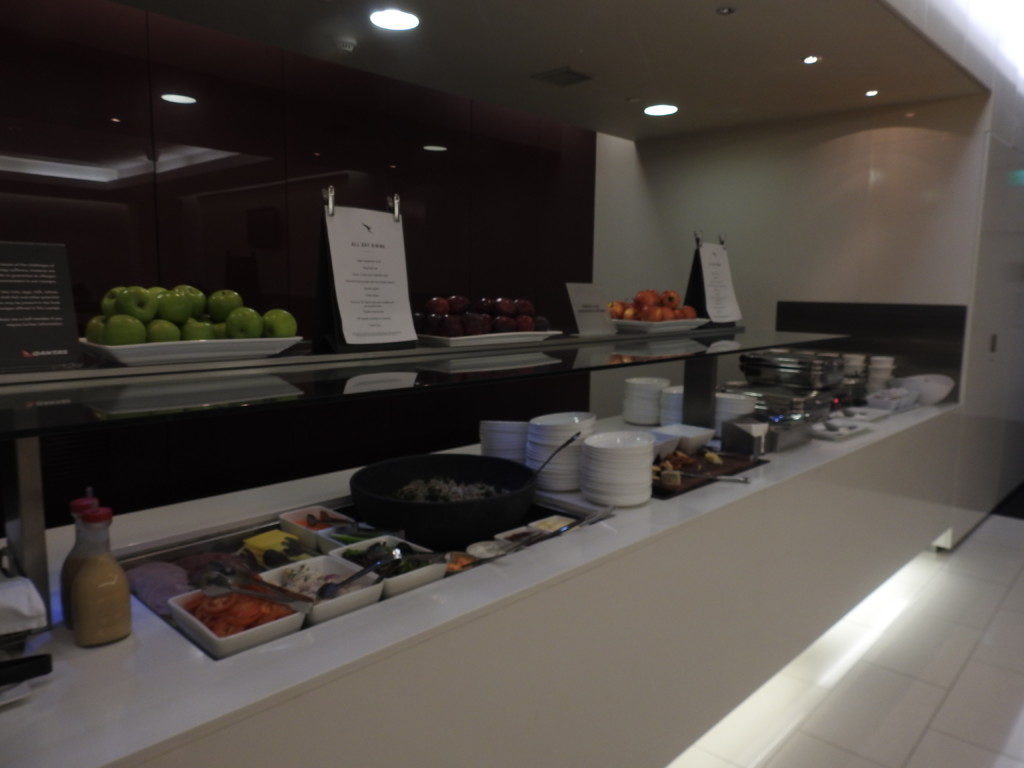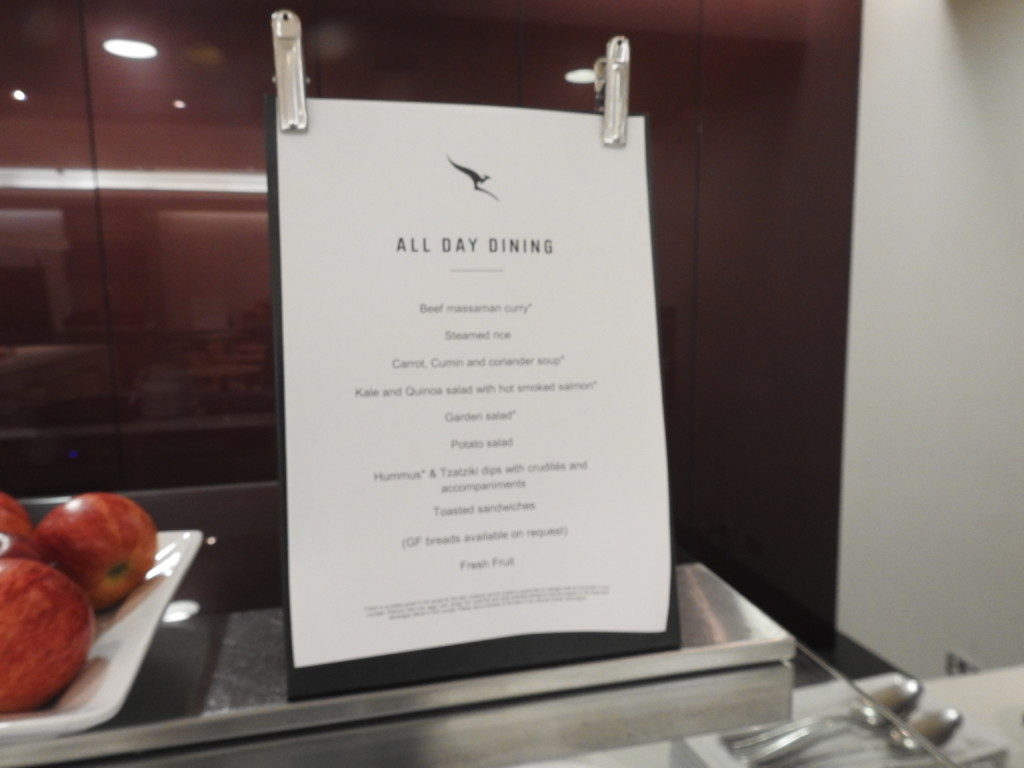 Soon enough it was time to board.  Although I heard rumours of some cool boarding music we didn't get any.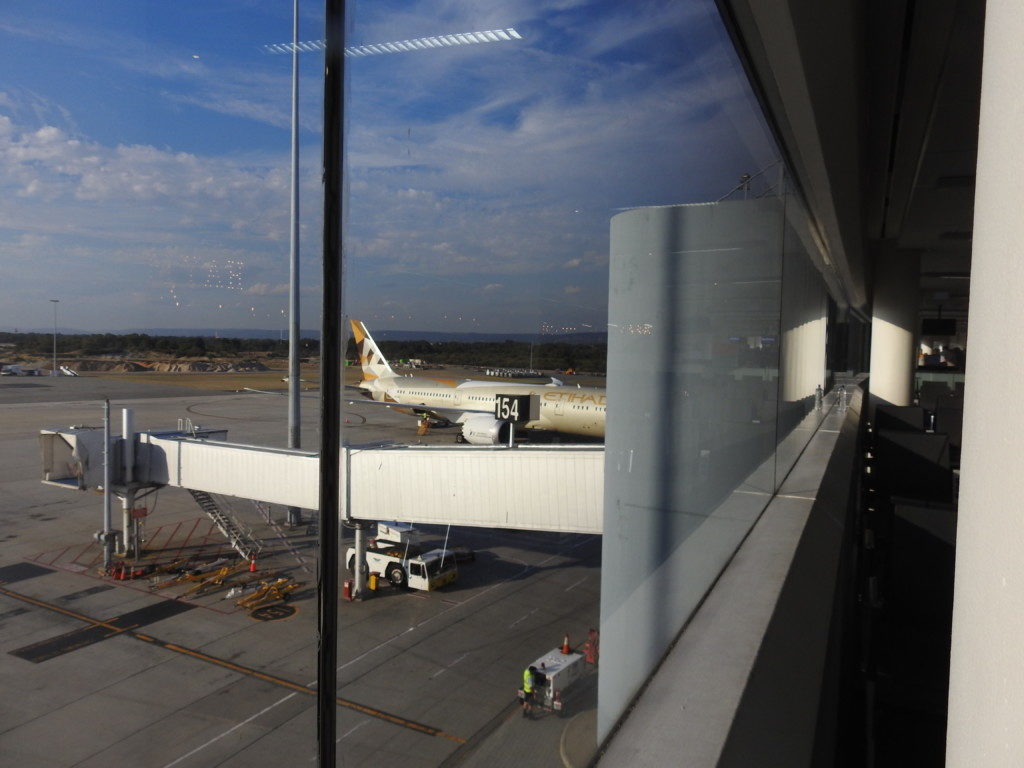 Now you can see the layout with some seats facing forwards and some facing backwards.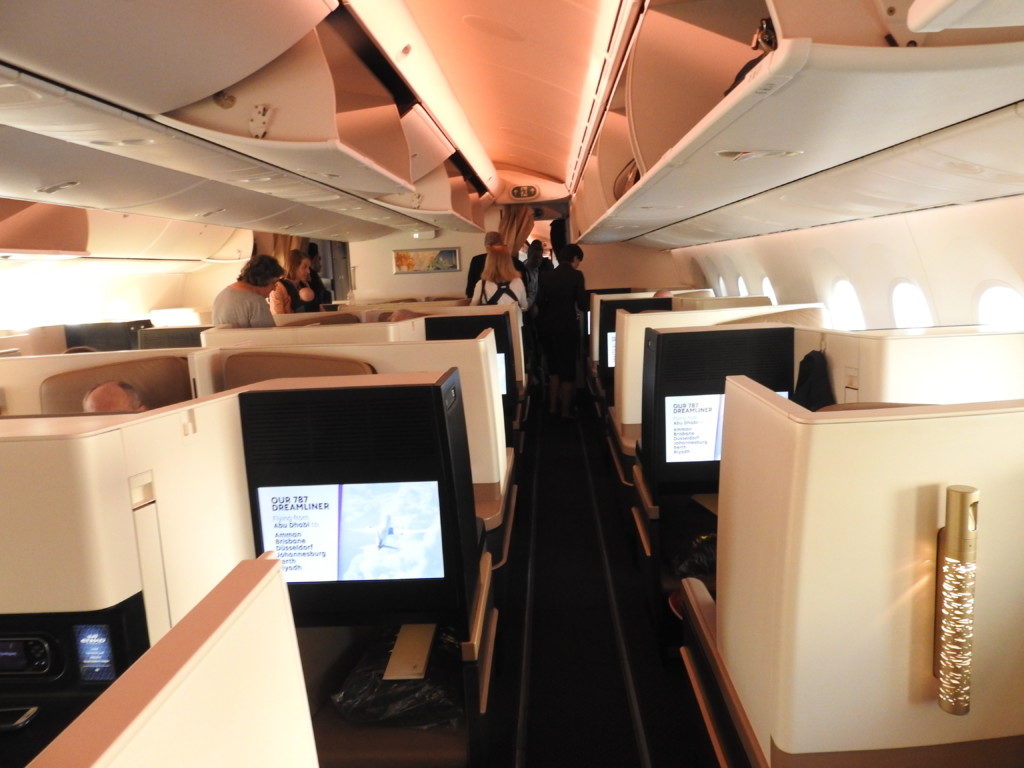 Here's my seat, very comfortable as one may expect. 
The top of my husband's head in a forward facing seat.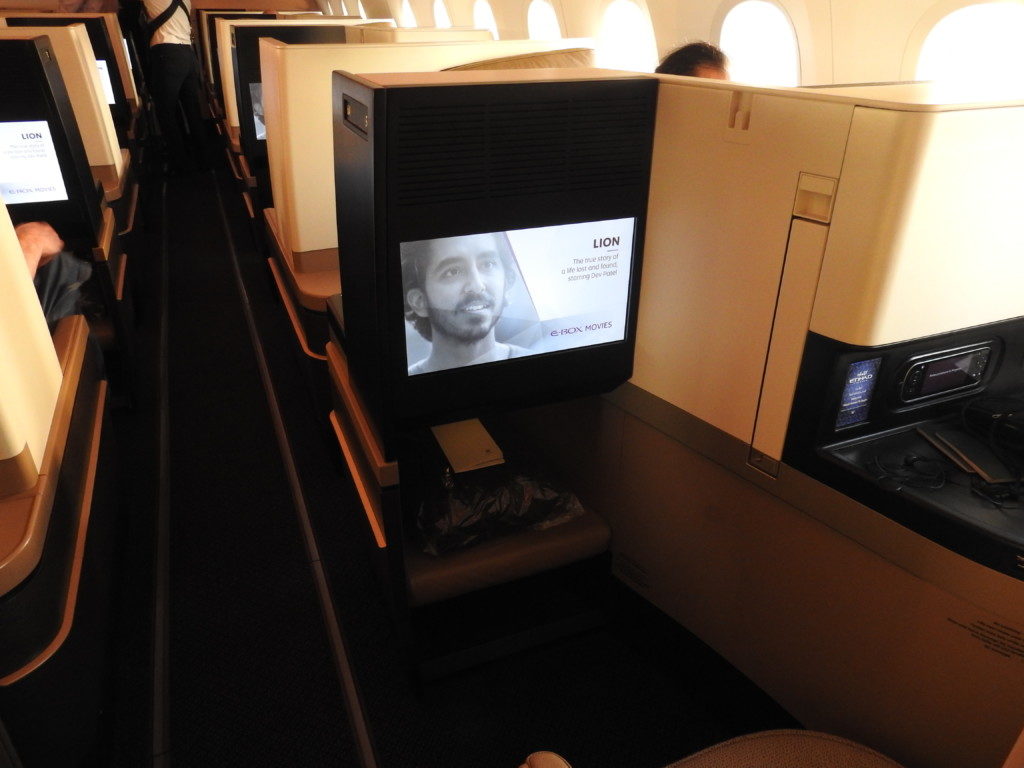 Of course I chose the champagne!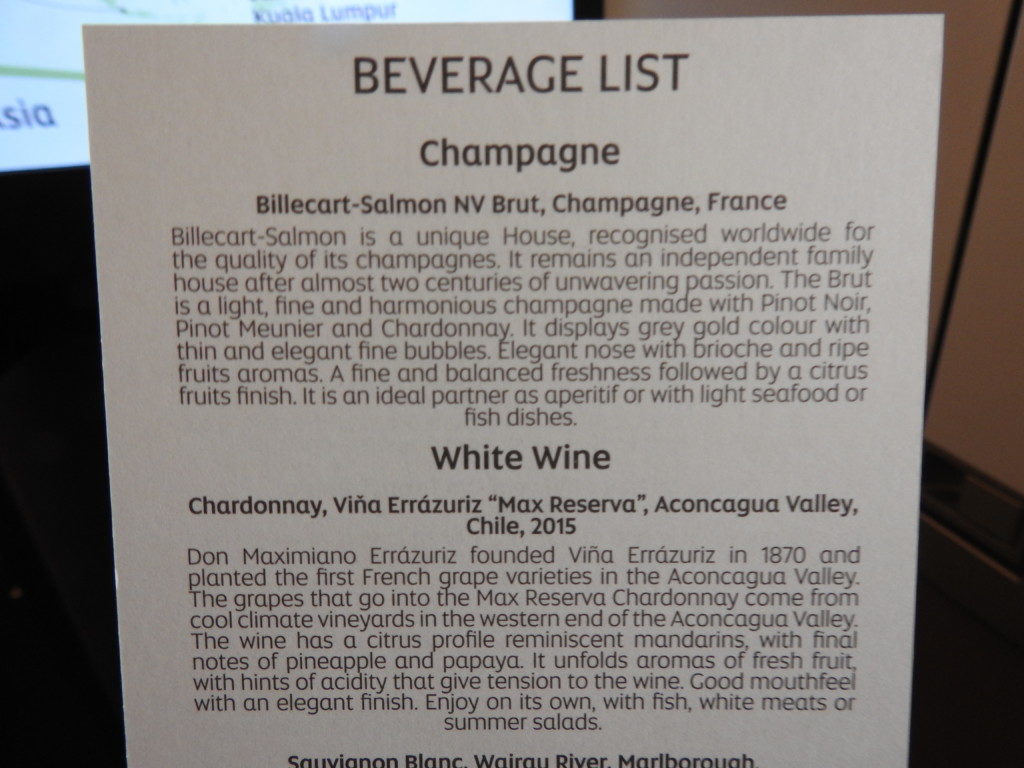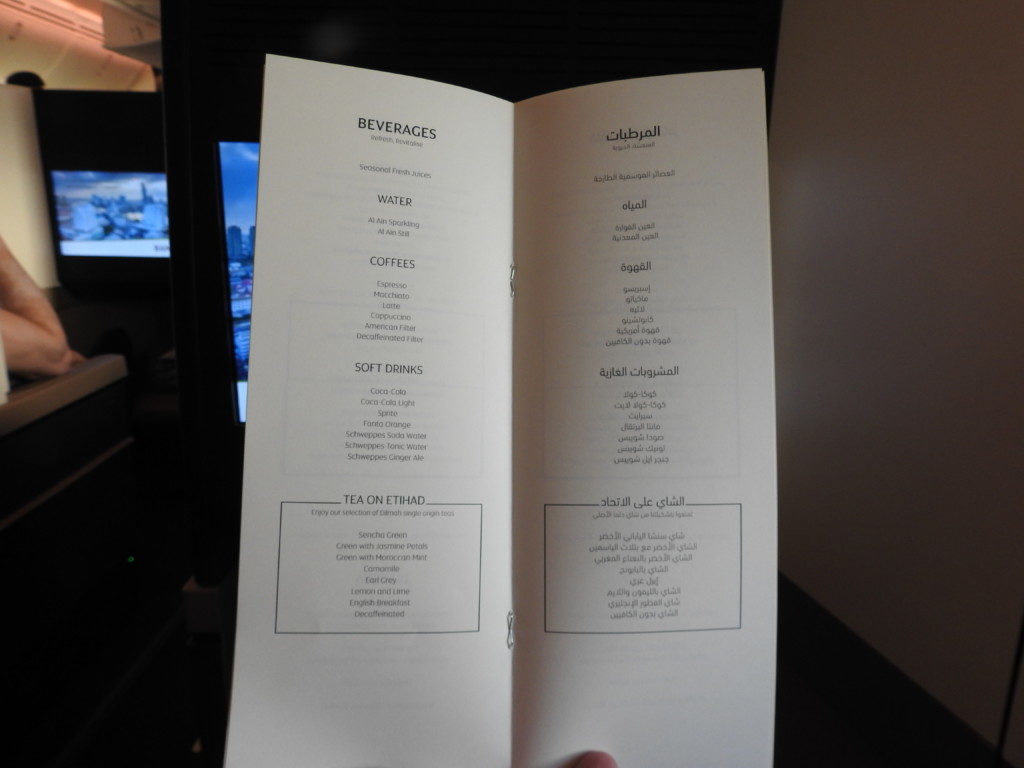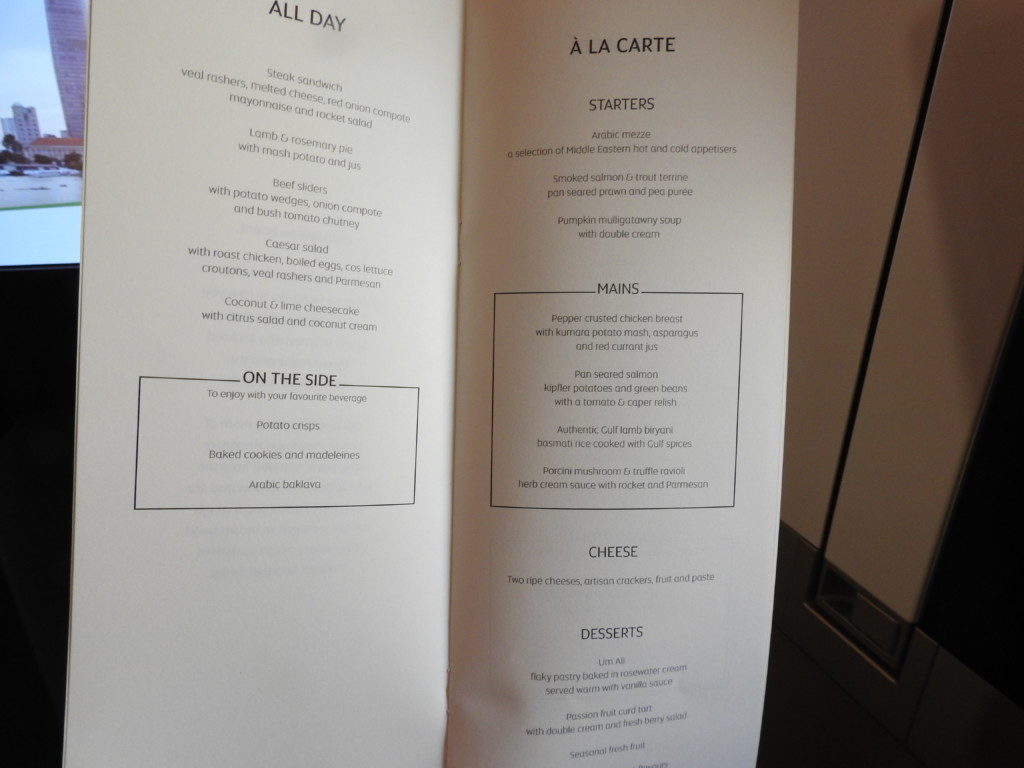 The amenity kits have the usual amenities and are themed by some of Etihad's destinations.  I got Melbourne (blue one) and my husband got New York (black & yellow).  I later asked for the Abu Dhabi one and was told they were out but they brought me a Bangkok one as consolation.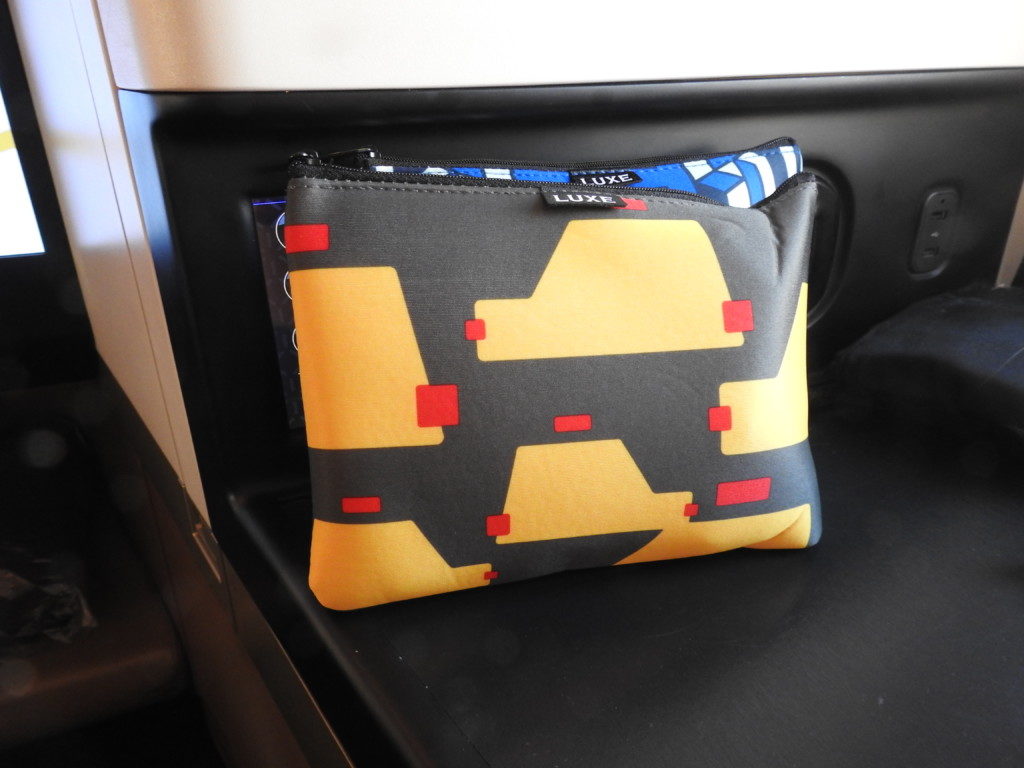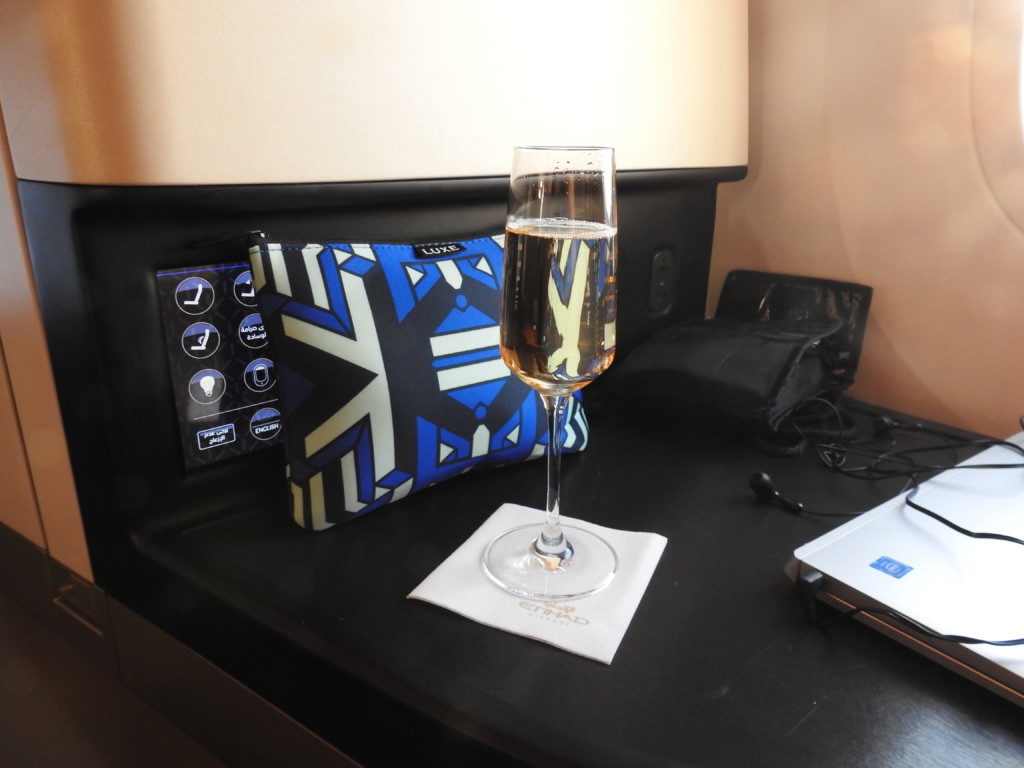 I always take the opportunity to watch Bollywood or Arabic films with English subtitles as I can get English feature films any time.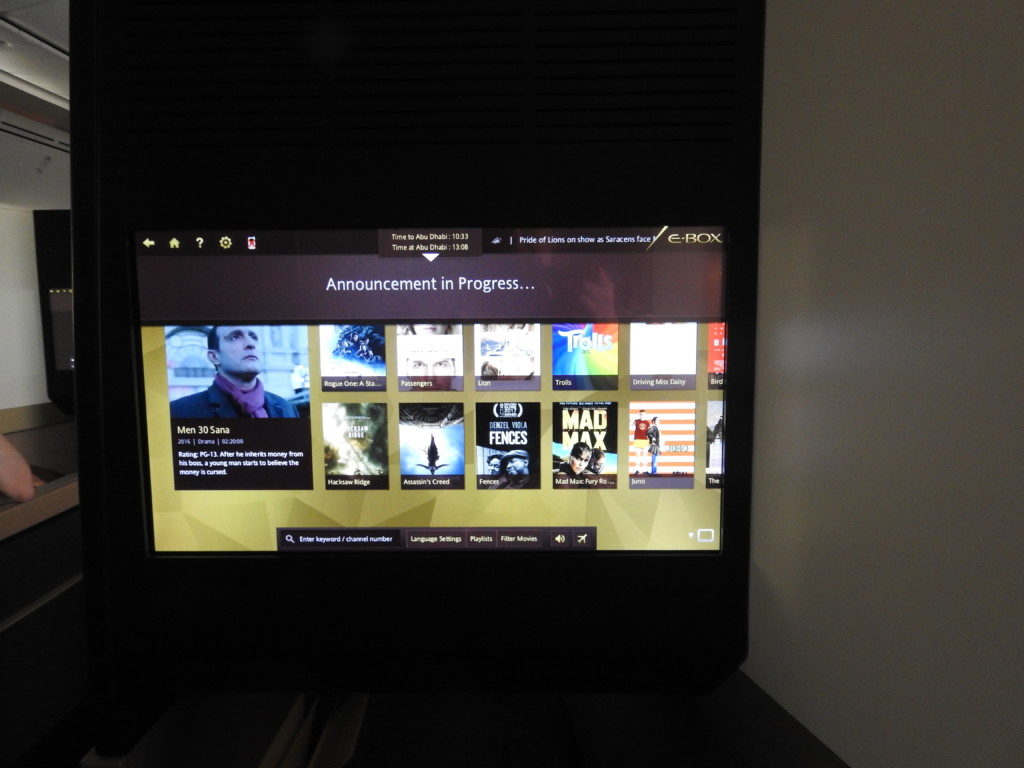 The FA's came around frequently with the champagne.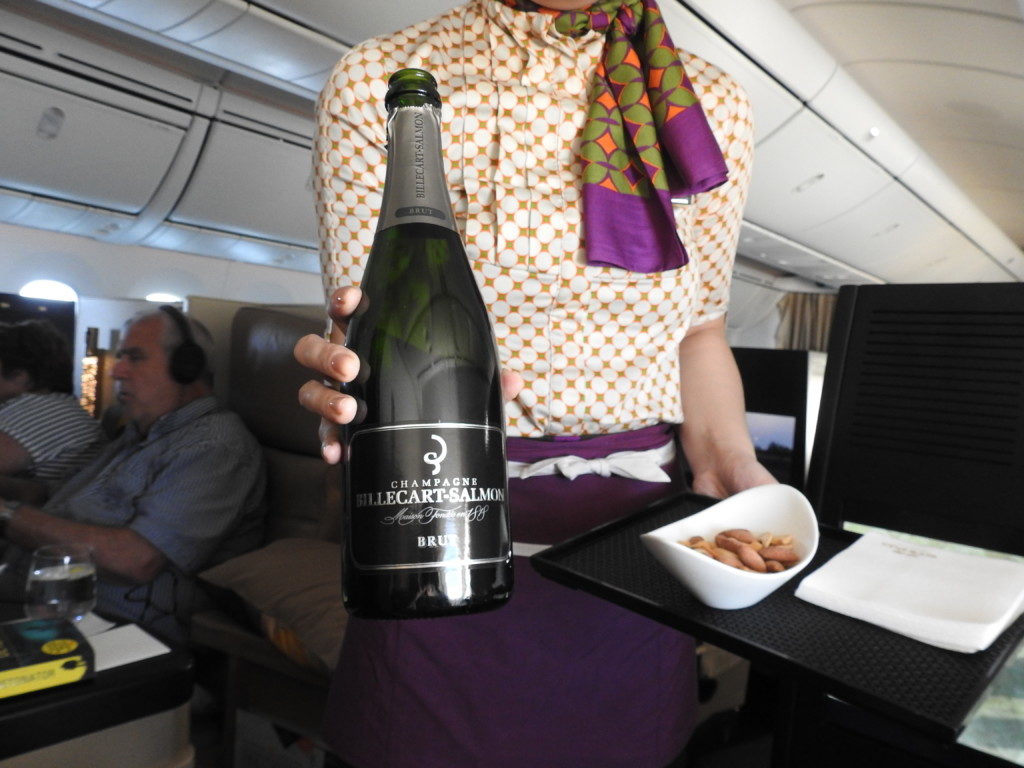 I kept the party going at dinner time and went with the Arabic mezze and lamb biryani.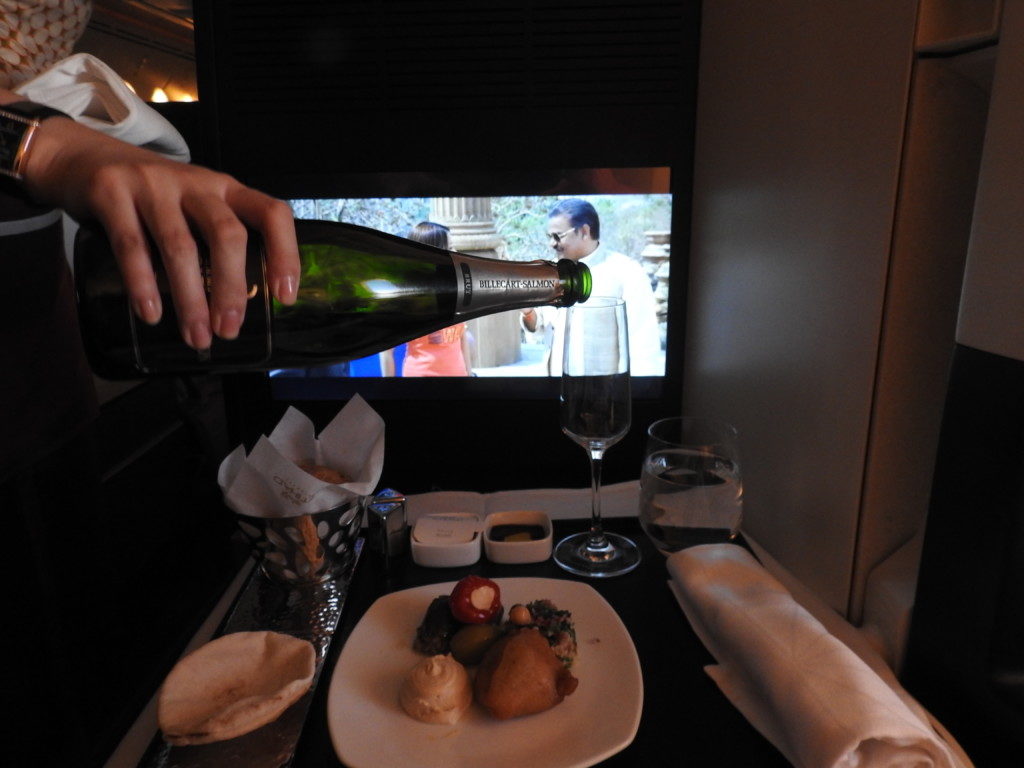 Sunset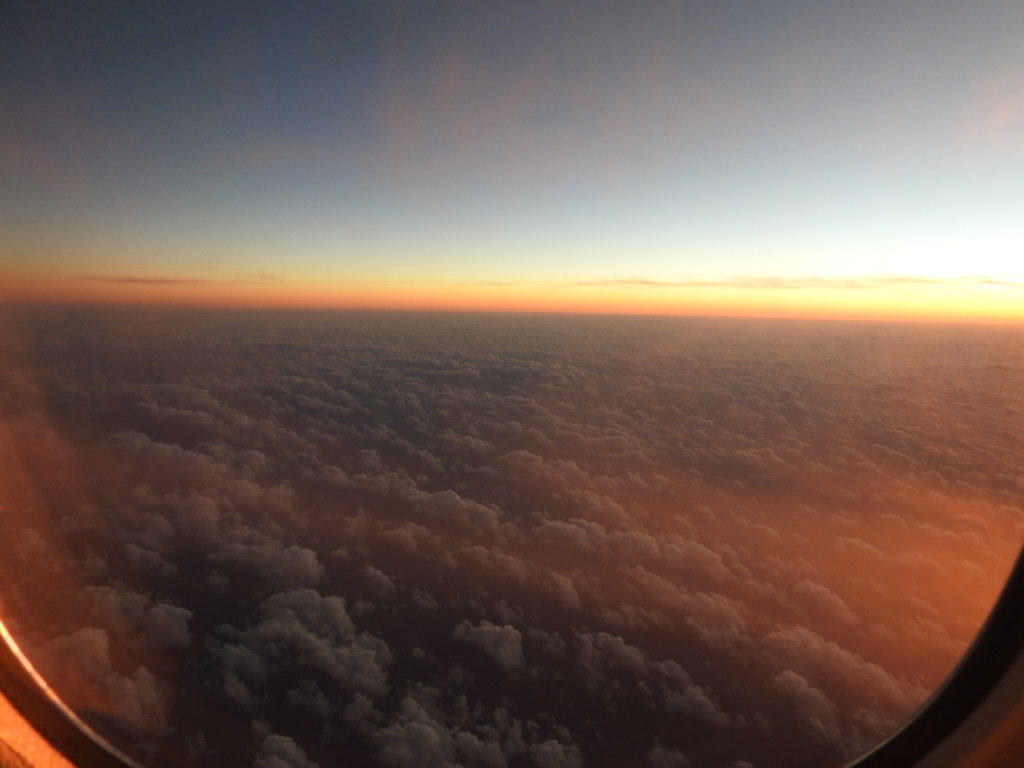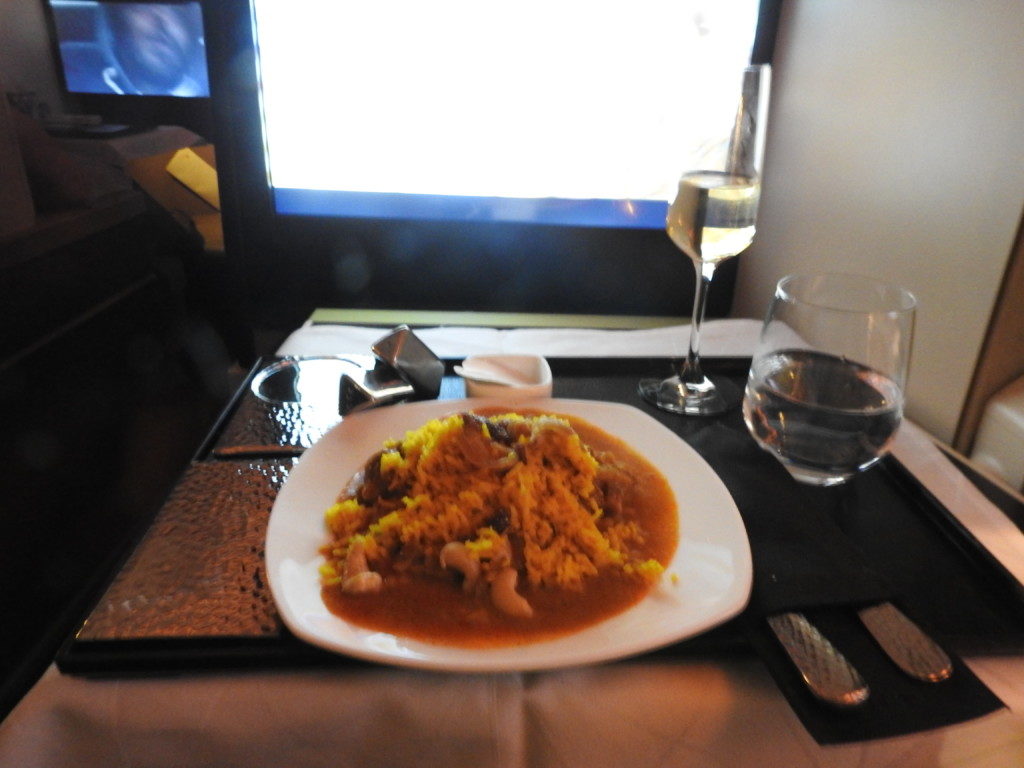 Time to sleep!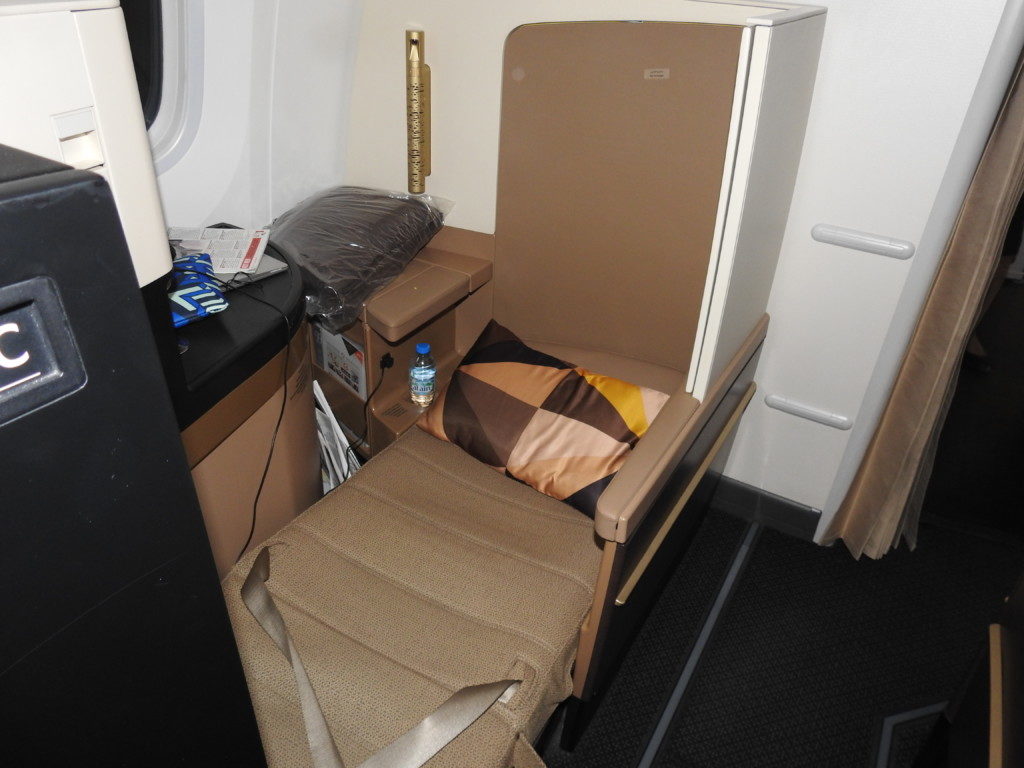 Almost there!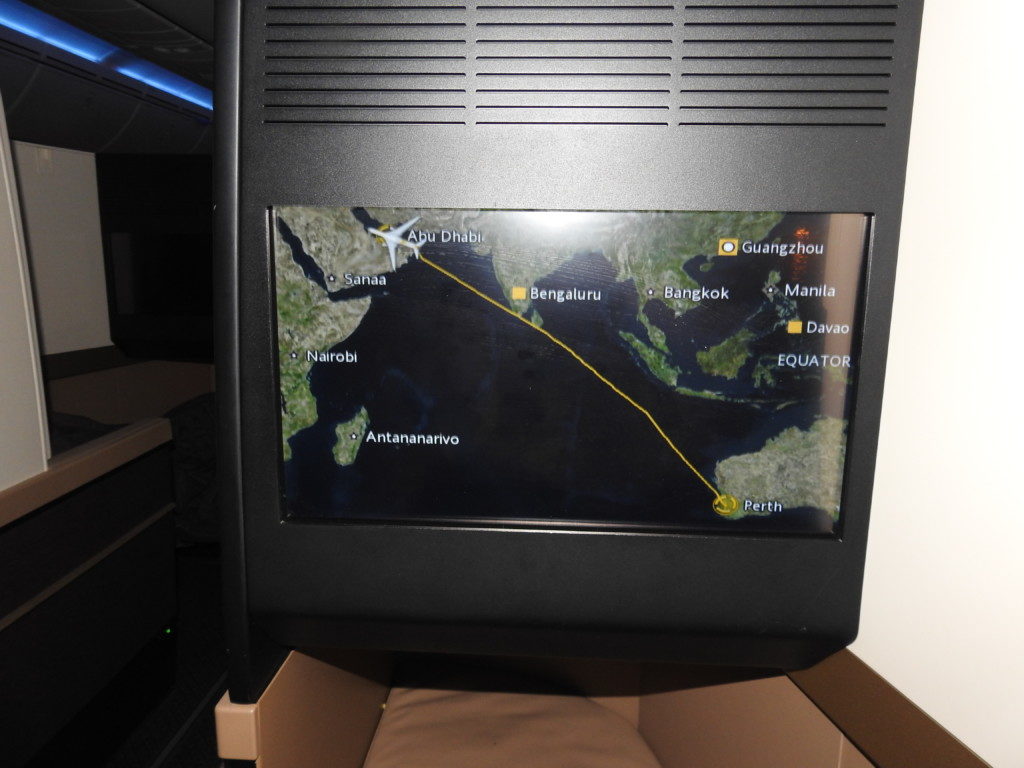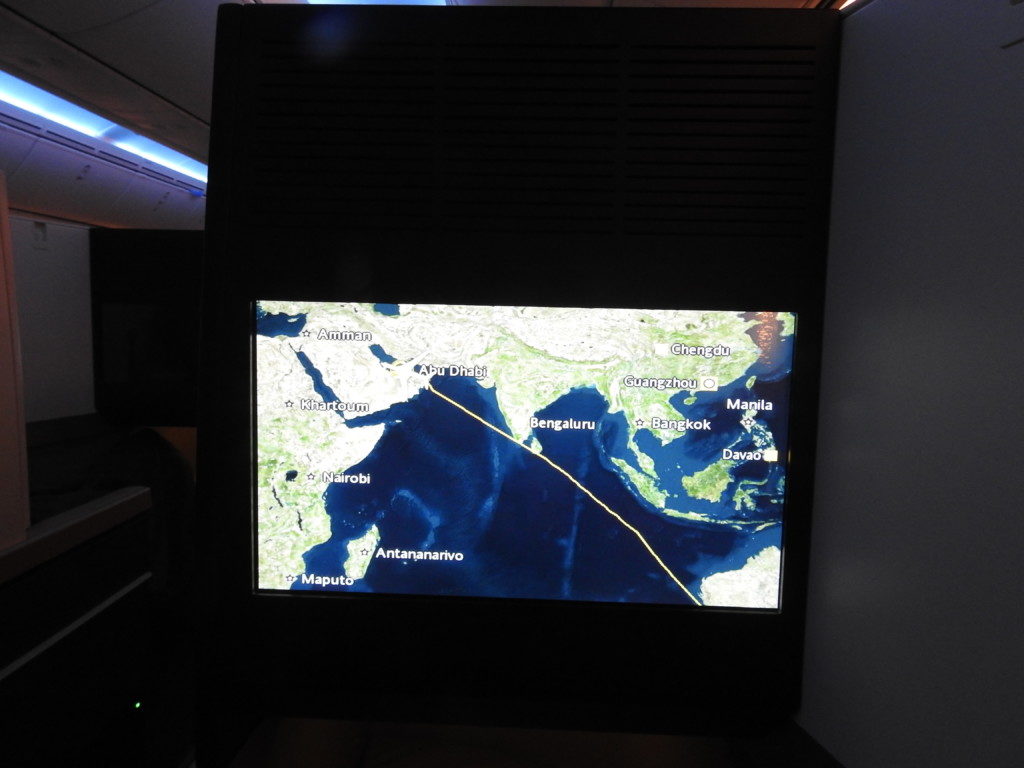 Midnight arrival at AUH.  Passport and customs were a breeze with dedicated express lane and no visa required for Aussies.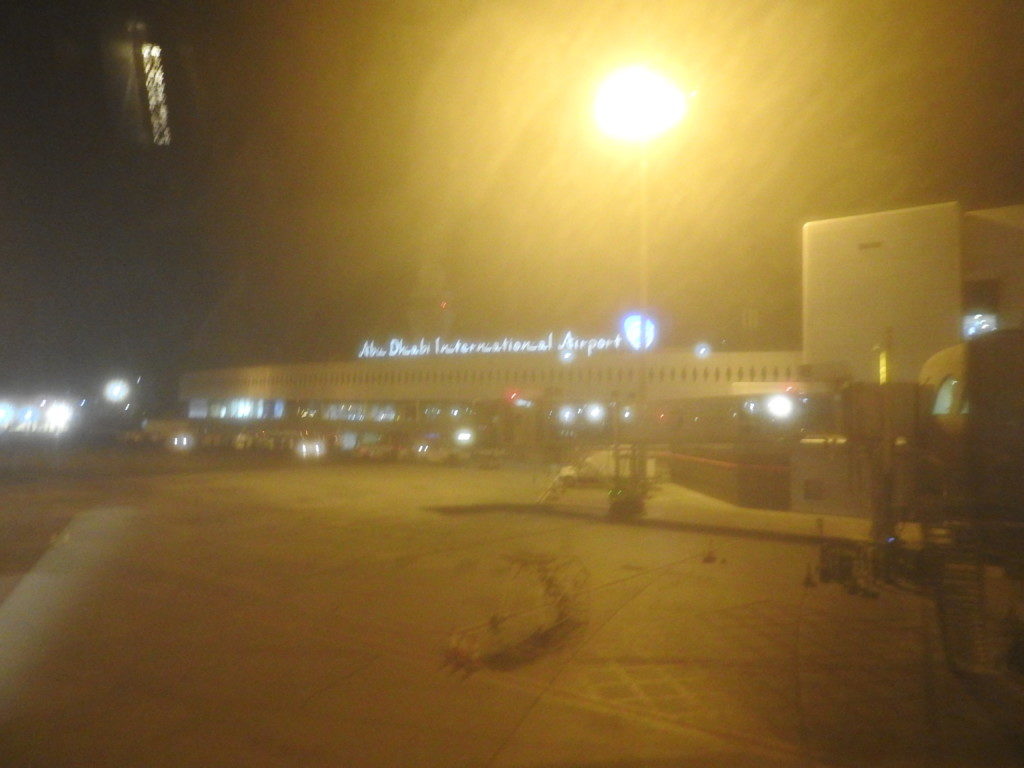 Of course we had to try out the Arrivals Lounge so my husband could get a shave!  Unfortunately no perks for ladies, a facial would have been nice.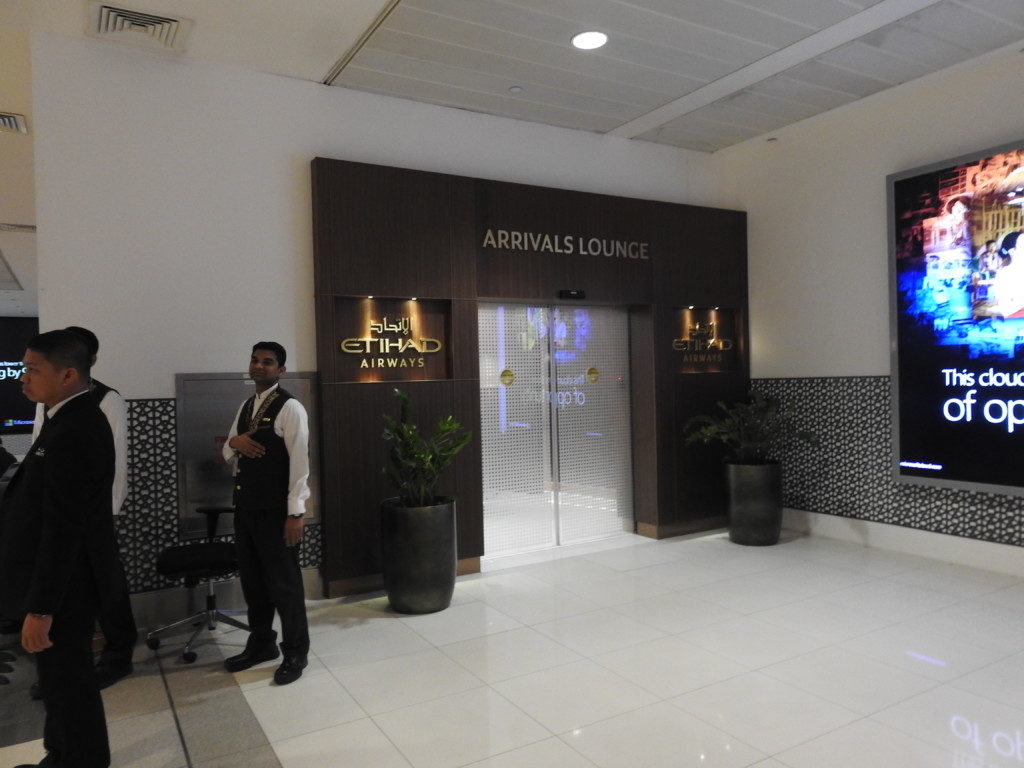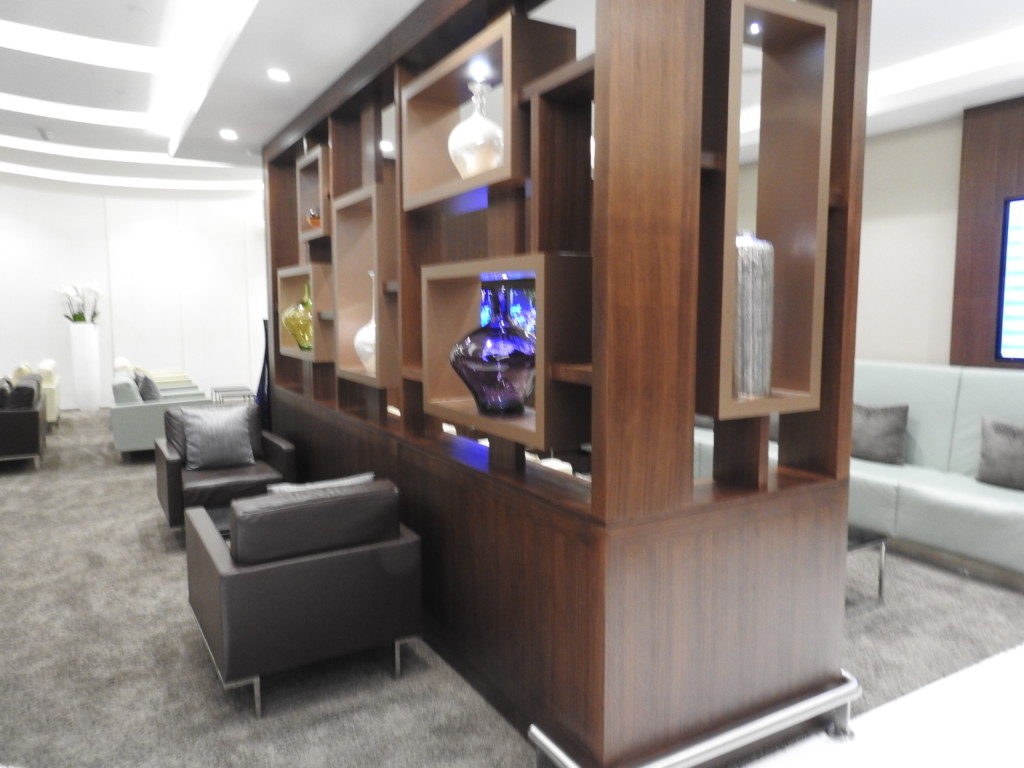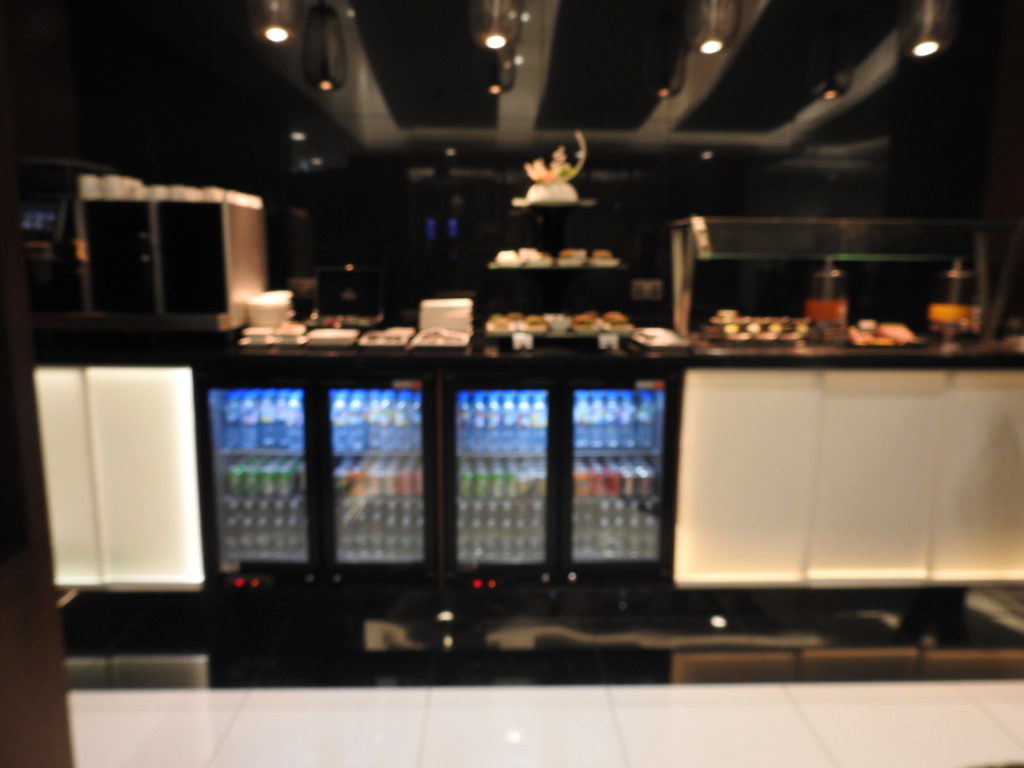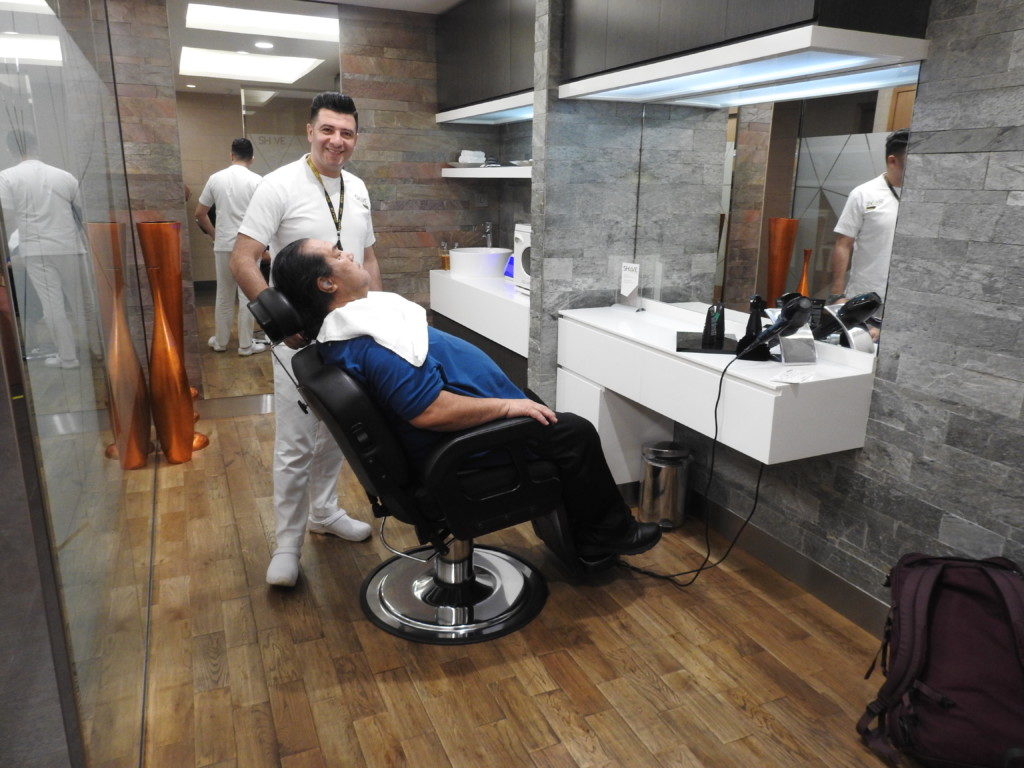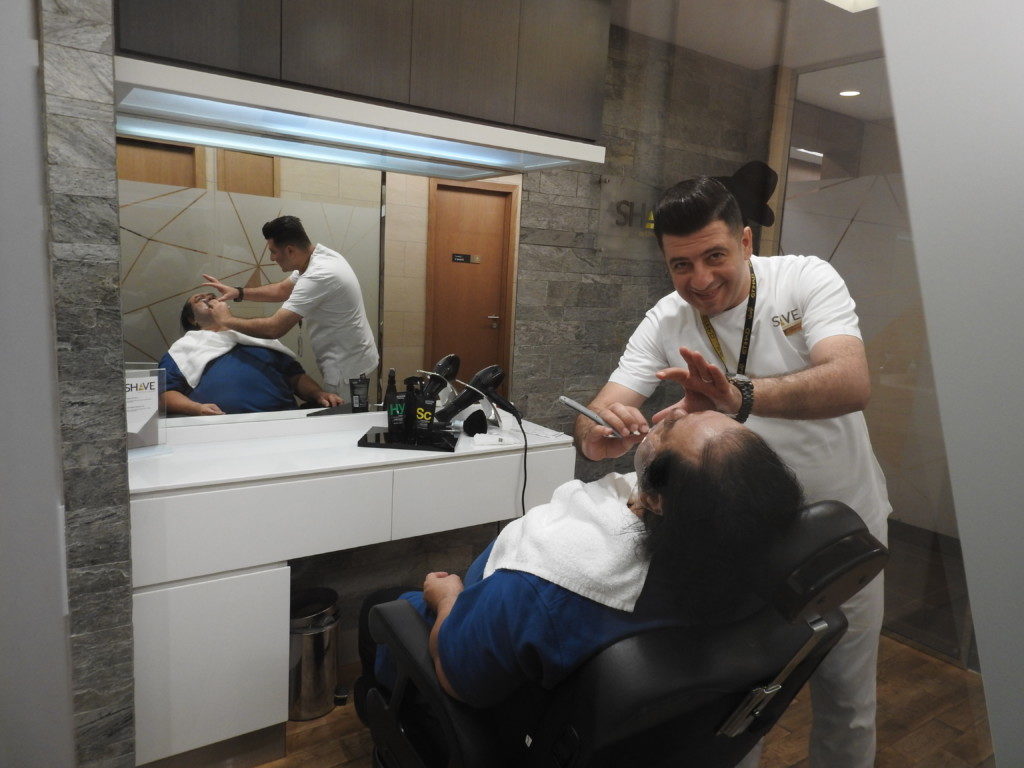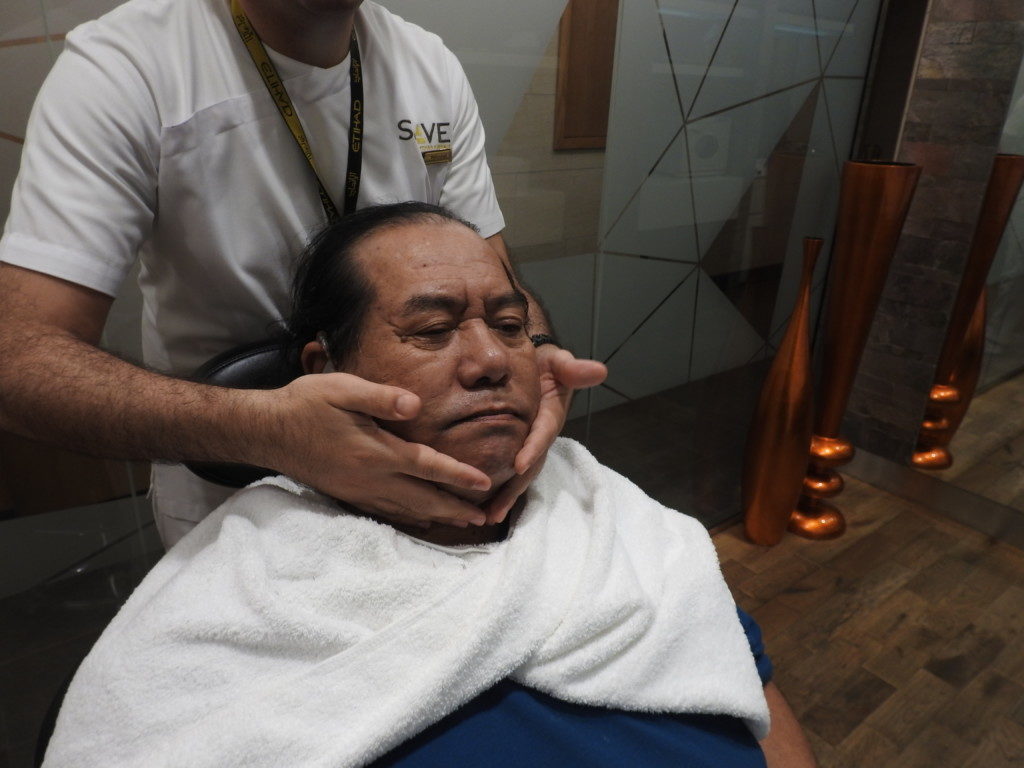 We were lucky to have the free chauffeur-driven car benefit as they did away with this little goodie for award tickets shortly after I booked our seats.  I gave them the address of the Holiday Inn in Dubai and off we went!