Bali is a major world tourist destination and there are many forums and blogs dedicated to making the most of your trip to Bali.  I am just going to briefly describe some activities which may interest eco-tourists and bird lovers in general.  I have already done reviews on the two hotels we stayed in:  Cendana Resort and Holiday Inn Resort Baruna Beach and I can recommend them for a stay in Ubud and Kuta respectively.  Trip Advisor has hundreds of reviews so I would advise taking a look there to find something that suits you.
SIGHTSEEING
I had originally planned to do Bali Bird Walks but we got rained out.  Not to worry as I know we will be back in Bali someday.
I would also like to visit Bali Barat National Park sometime when we aren't totally exhausted.
The Monkey Forest in Ubud is extremely popular and very touristy but it's still a lot of fun!  There is a nominal charge of around $4 to enter and you can buy bananas outside to tempt the monkeys.  They don't require much tempting, they are more like New York muggers and will aggressively jump on you and rummage through your pockets if they see anything banana-shaped (men take care)!  Don't wear glasses or jewelry as they have been known to snatch them off tourists.  Here's some pics.
Balinese Temples are everywhere and some will allow tourists inside if they are properly dressed in a sarong (no shorts or beachy outfits).  Otherwise you can still admire them from the outside.
SHOPPING
Ubud Area Arts, Crafts and Furniture Markets are on the road between Ubud and Bali Bird Park and a major stop for tourist groups as well.  If you go with a guide or driver, they will get a commission on whatever you buy so try to go alone or get dropped off if you are after the best prices.  You can even buy thatching to bring home and make a cabana in your backyard!  I loved those fancy doors but didn't want to try shipping one.
Back in Ubud town, there are shops along the main tourist drag-Monkey Forest Road and a small art market at the top of the road near the palace.  I loved the paintings of birds and really wanted that one with the cockatoos but it cost over $100 and was huge!  I asked for smaller ones but they didn't have small cockatoo paintings.
There are tailors everywhere and we both had some outfits made.  My husband got a suit and I got an evening dress and a few tops for a cruise we have planned next year.  This is Sanggar Tailoring in Kuta near the Kuta Art Market.  This suit (first fitting shown here) cost $135 including fabric.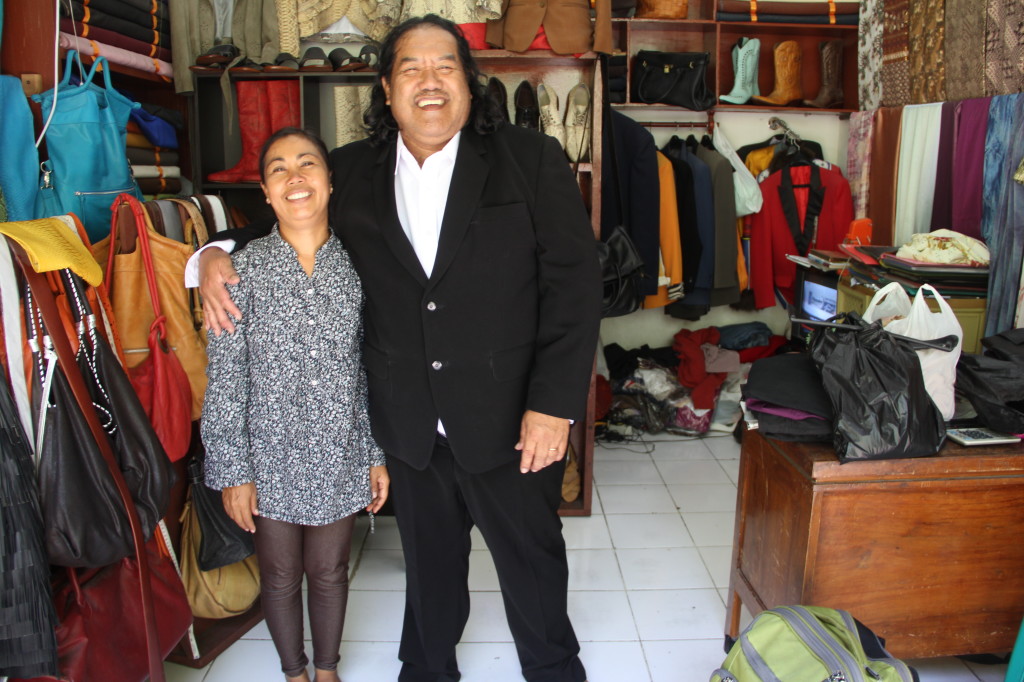 RESTAURANTS
Needless to say, there are hundreds of restaurants with all kinds of cuisines.  We had pretty much OD'd on nasi goreng and satay in West Papua so by the time we got to Bali we wanted a change.  We did get a bit lazy and took several meals in our hotels for most breakfasts and dinners but went out for lunch.  Ubud has a great Mexican place-Taco Casa.
And being an expat American, I was craving typical diner type food such as Flapjaks in Kuta and Johnny Rockets in the Beachwalk Mall.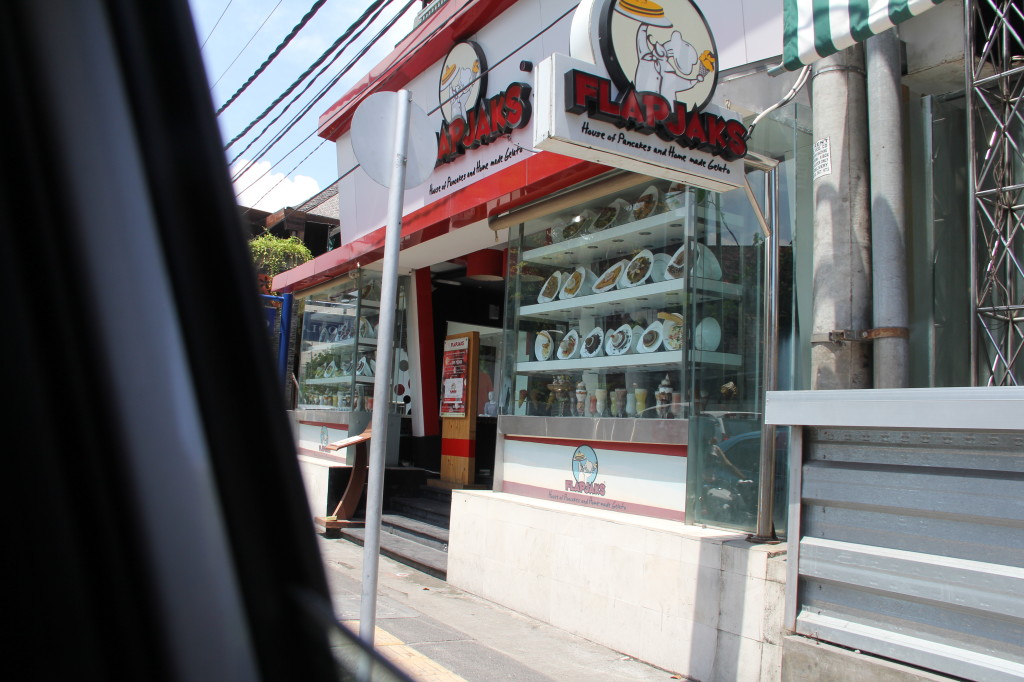 RELAXATION
Massage parlours and day spas are everywhere and very cheap!  This spa pictured is in Cendana Resort and it was really good.  We were getting massages every day and I got a facial, body scrub, hair treaments and French braiding.  Great way to spoil our aching muscles after the birding expedition!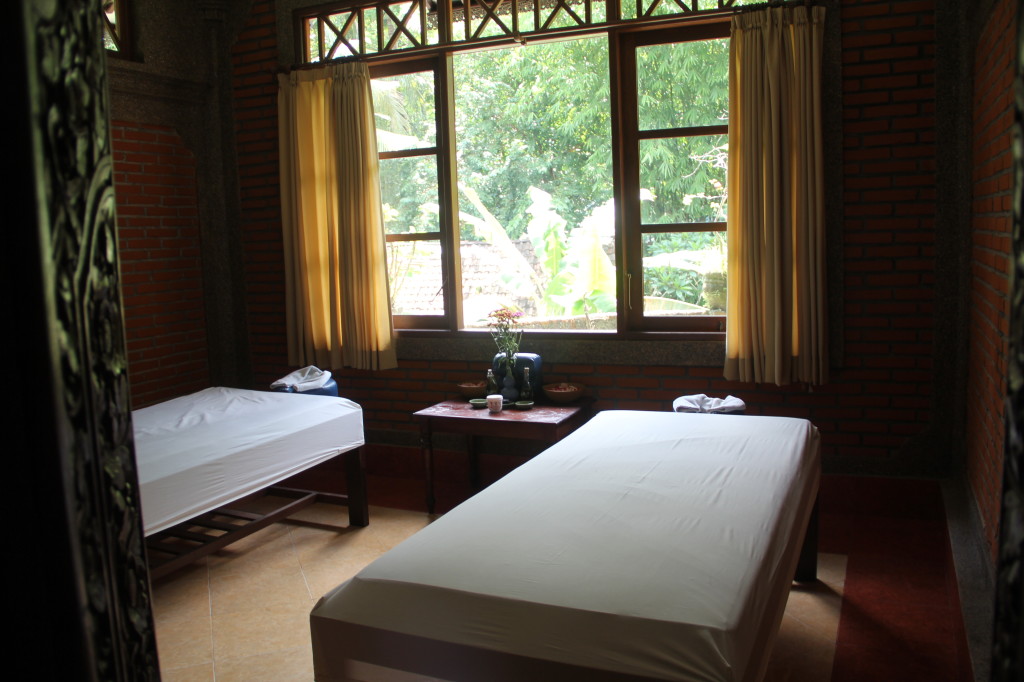 There are modern shopping malls such as Discovery Centre and Beachwalk which are air conditioned fi you want to escape the afternoon heat.  We saw "Oz the Great and Powerful" for only $5 each at the Beachwalk cinema and it was cool and comfy inside!