Arusha National Park is often bypassed in favour of the larger parks like Serengeti & Ngorongoro but it is well worth a visit whether you are a birder or not.  For one thing, the views of Mt Kilimanjaro are amazing from here!  Thoughout this post, you will see several angles of Kilimanjaro taken from different locations as the photos are posted in chronological order.
I asked Fortes whom I had booked the car/driver package with but they wanted to charge the same amount for a day trip as they did for the multi-day trip which had included allowances for the driver's food and accommodation.  I thought I could get a better price so I rang a few places from the hotel and finally booked a different car/driver for the day.  One annoyance for me as an Australian is that tour operators kept quoting in USD even though I would have to withdraw cash Tanzanian Shillings from the ATM from my Aussie bank account.
An easy 40-minute drive from Arusha. Approximately 60 km (35 miles) from Kilimanjaro International Airport. The lakes, forest and Ngurdoto Crater can all be visited in the course of a half-day outing at the beginning or end of an extended northern safari.
After you enter the park, you will see the reception where you pay the fees.  They take Visa & Mastercards.
The jeep and the contact details as per their logo.
Before heading off, you can use the toilet and check out the information boards.
I am not going to be able to find all these birds in my 800 page book, especially when the LBJs are so similar, not to mention female birds whose partners are more colourful.  I'll do my best!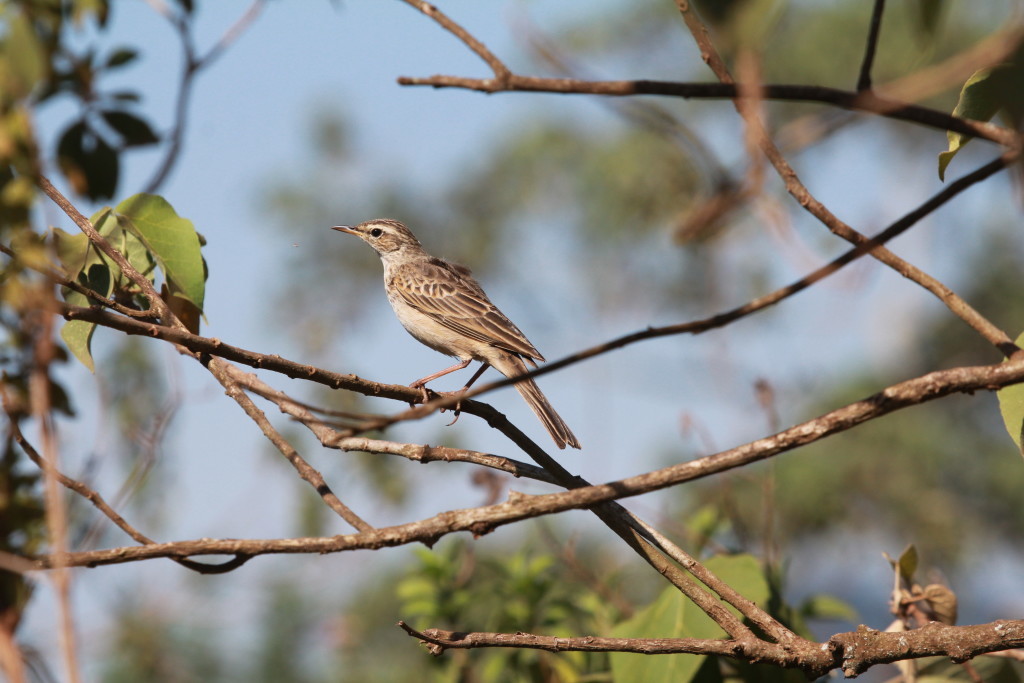 Little Bee-eaters
There is a museum with some taxidermied displays of birds.
Colobus Monkeys – the flagship species of ANP.
Collared Sunbird
The driver takes a break while we chill out at the lookout point.
Paradise flycatcher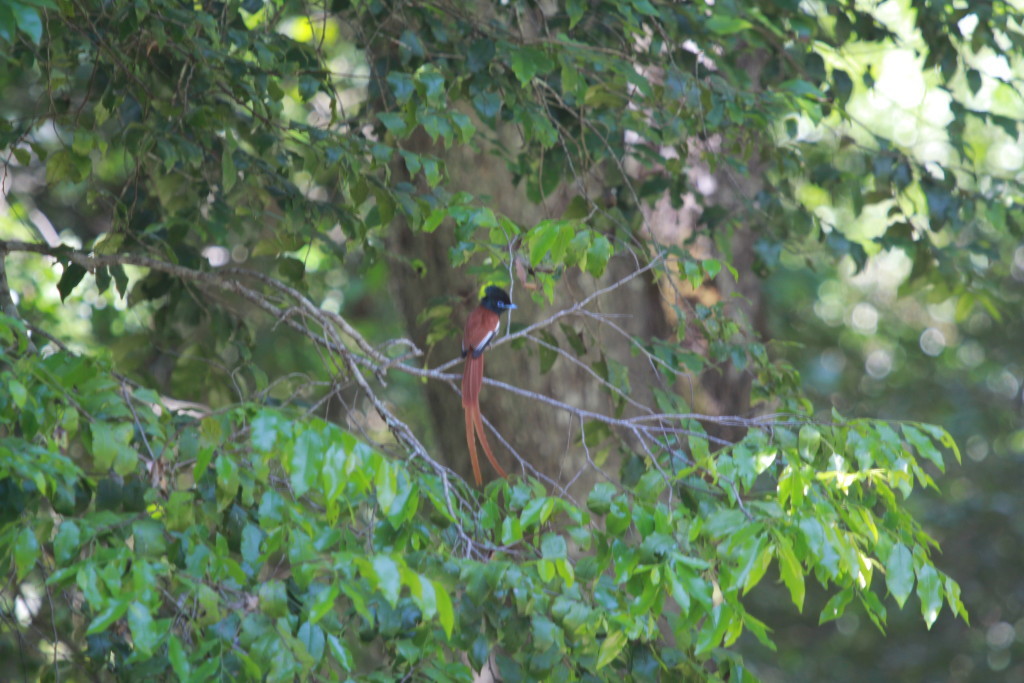 Blue Monkey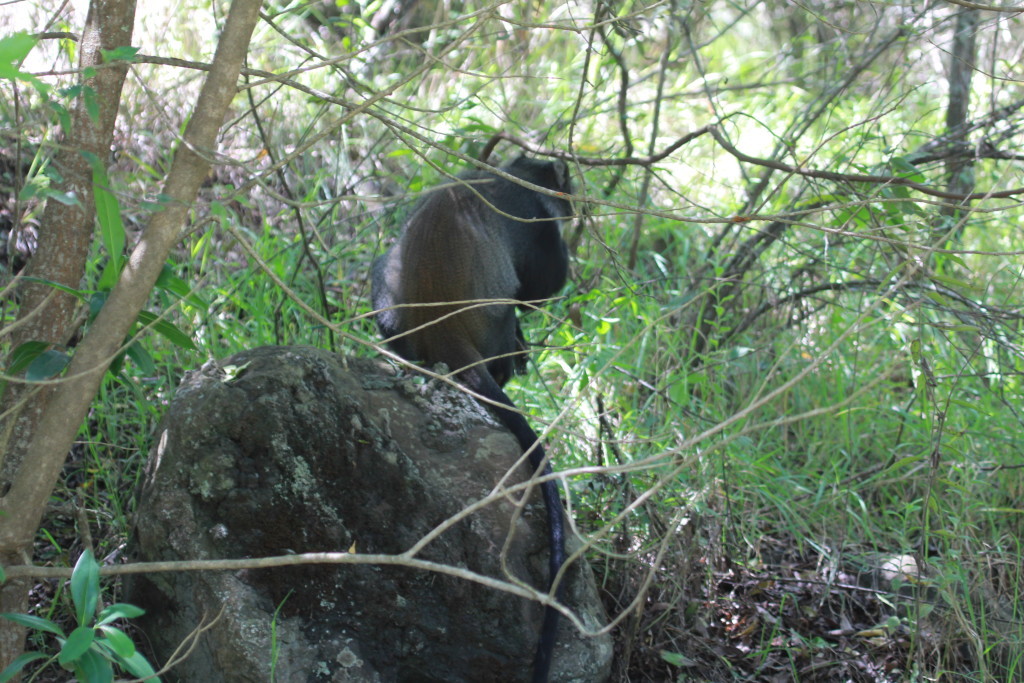 Little Bee-eater
1000's of Flamingoes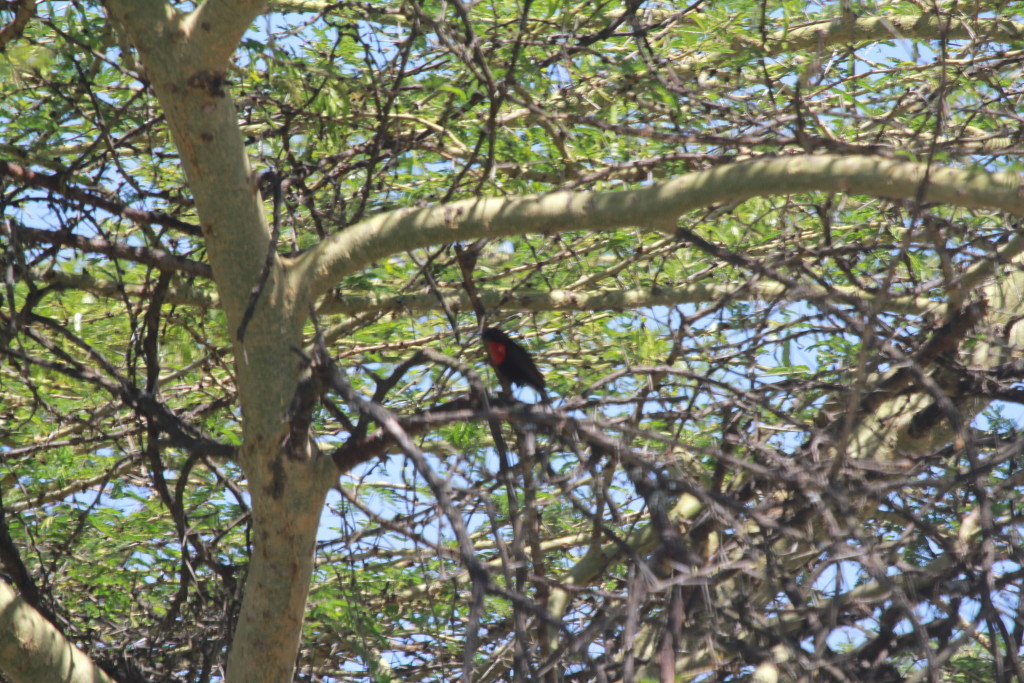 African Hoopoe
Picnic area
Heuglin's Masked Weaver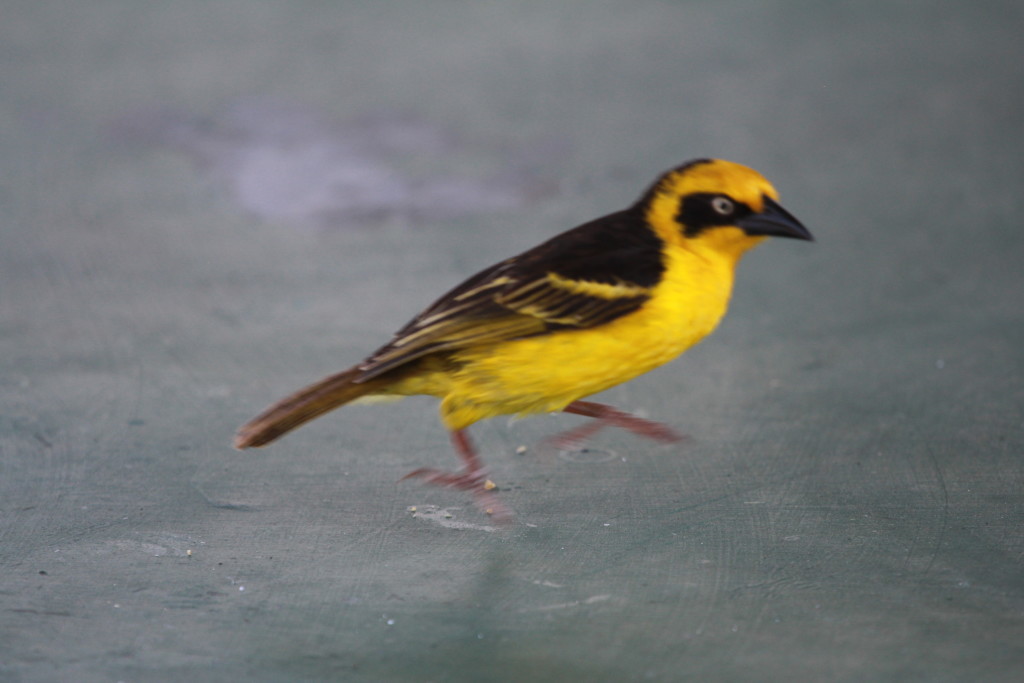 Common Bulbul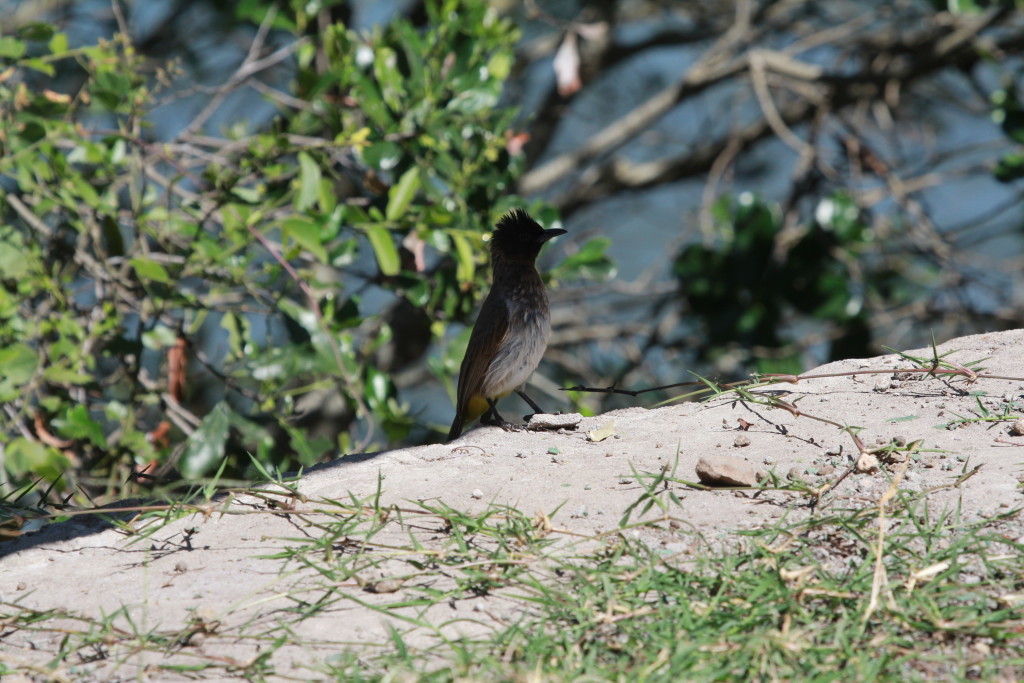 I wasn't happy when a school bus full of noisy kids showed up.
Siesta time!
Common Bulbul
Collared Sunbirds
Somewhere around here was where the Jardine's Parrot shot out of a tree overhead and disappeared into the dense forest.  I tried a Hail Mary shot but failed to get him.