The yellow-collared lovebird (Agapornis personatus), also called masked lovebird or eye ring lovebird, is a monotypic species of bird of the lovebird genus in the parrot family Psittaculidae. They are native to northeast Tanzania and have been introduced to Burundi and Kenya.
I took these photos at Whistling Thorn Camp near Tarangire.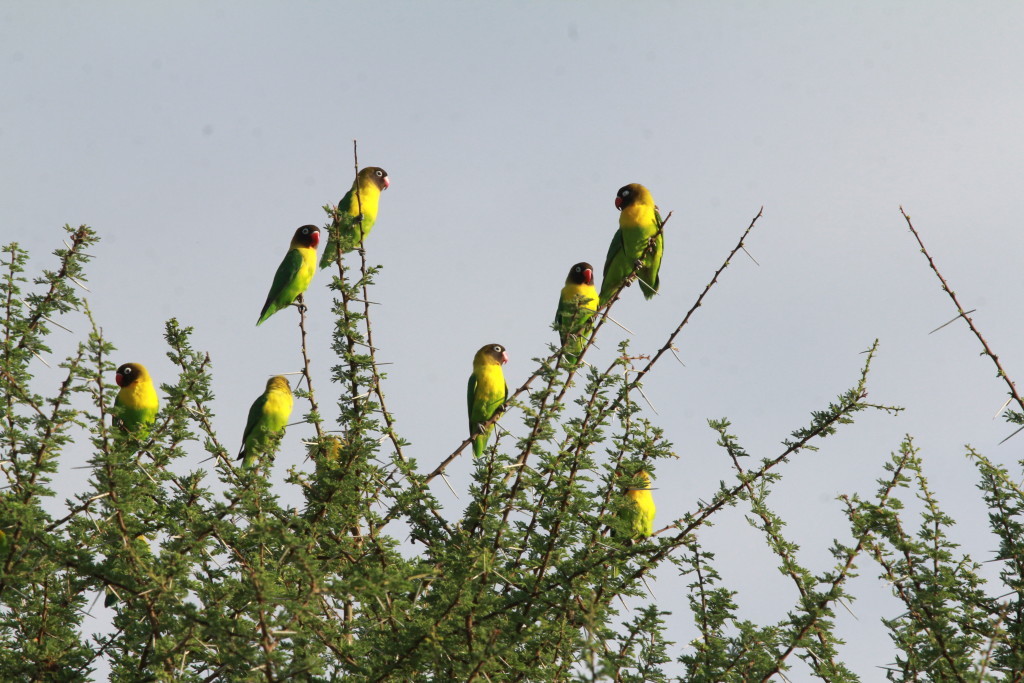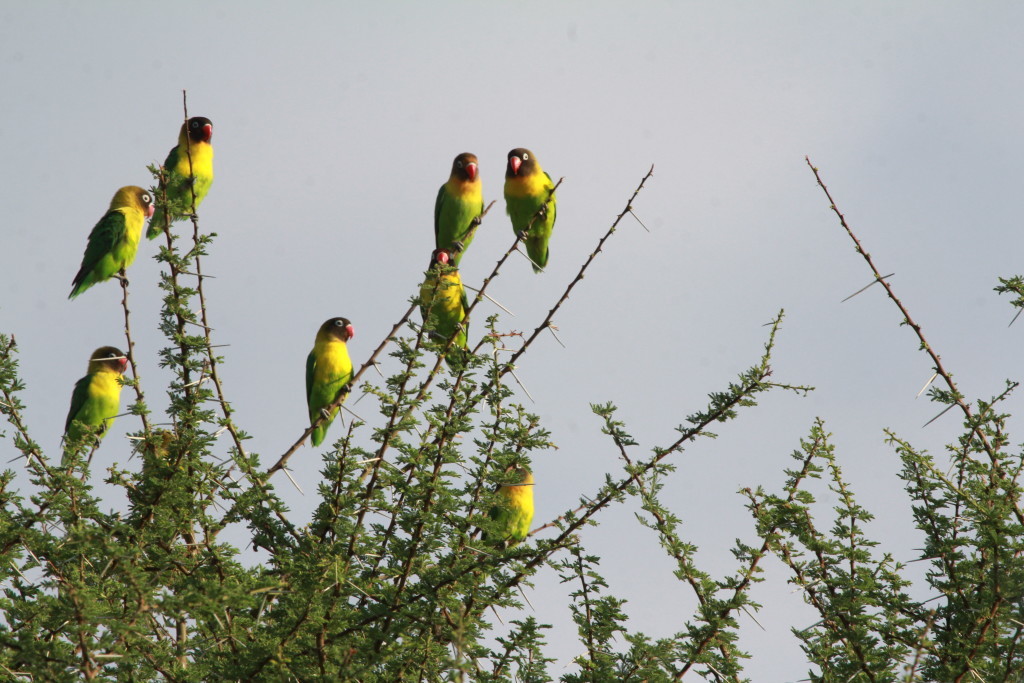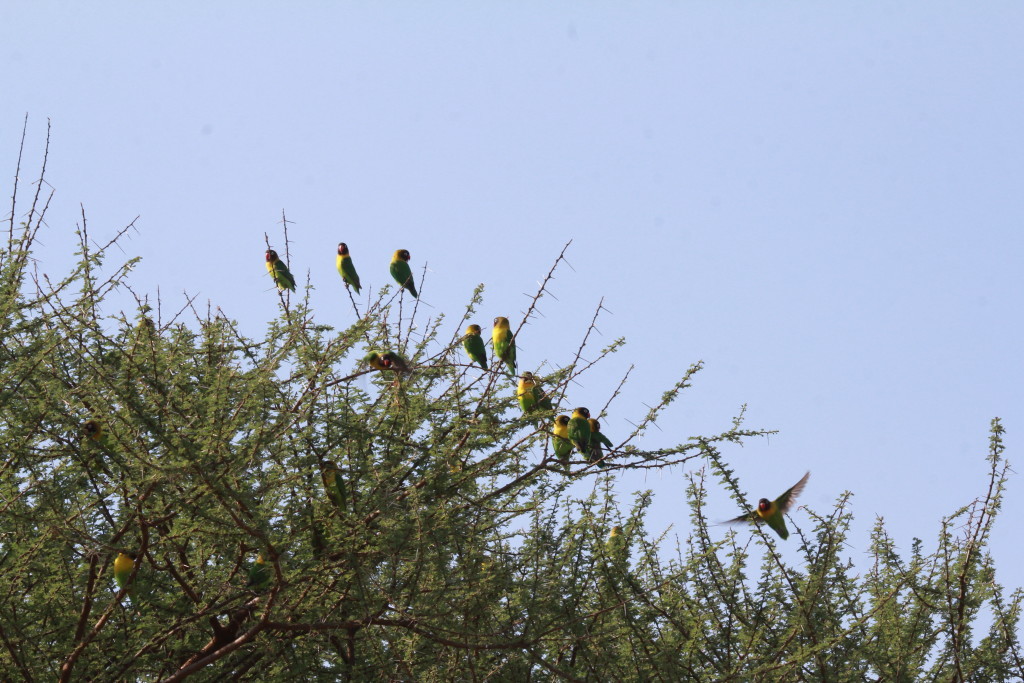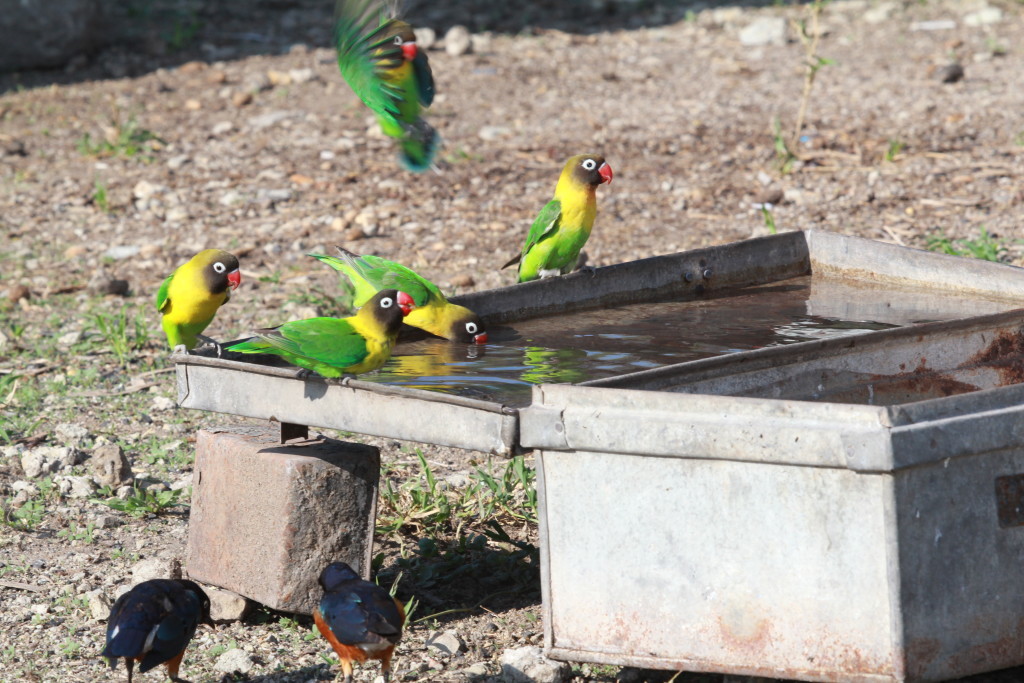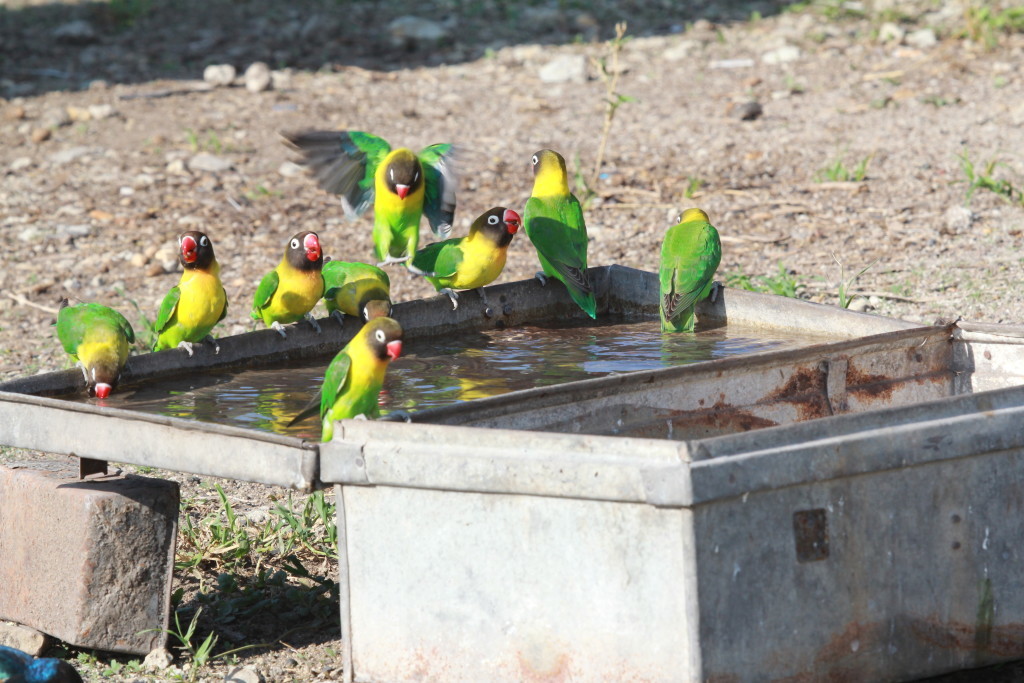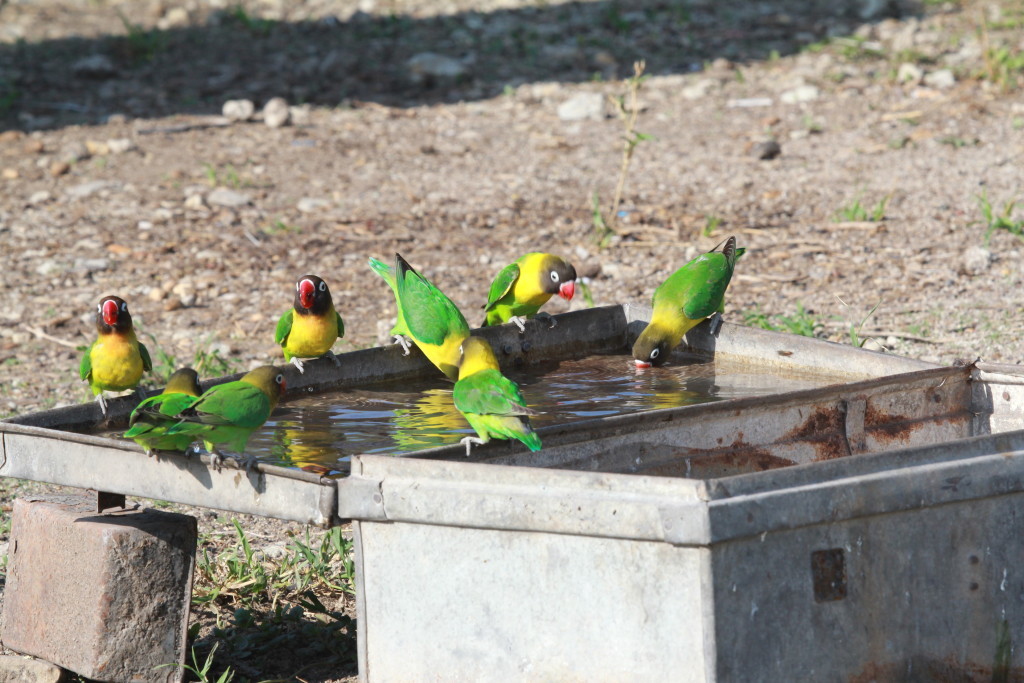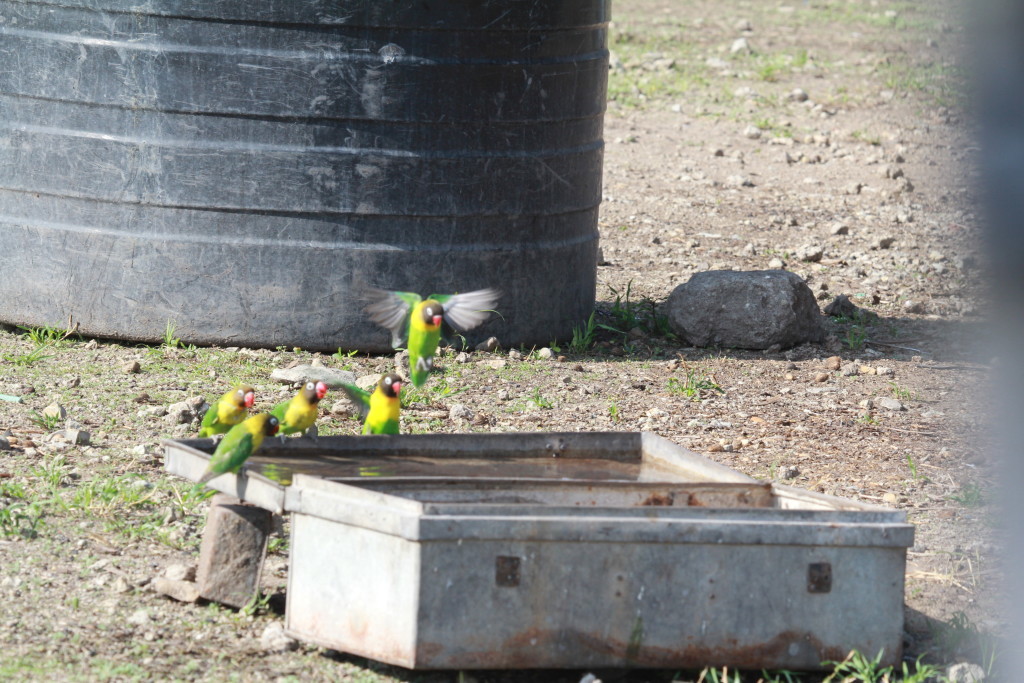 They are near endemic to Tanzania and are very easily seen at the northern end of Tarangire National Park.  They frequent a well at Whistling Thorn Camp and were the first birds to welcome us in!
LEARN MORE ABOUT YELLOW COLLARED LOVEBIRDS
VIDEO
I had to search through a lot of captive bird videos to find some in the wild!
This is why they are called lovebirds!