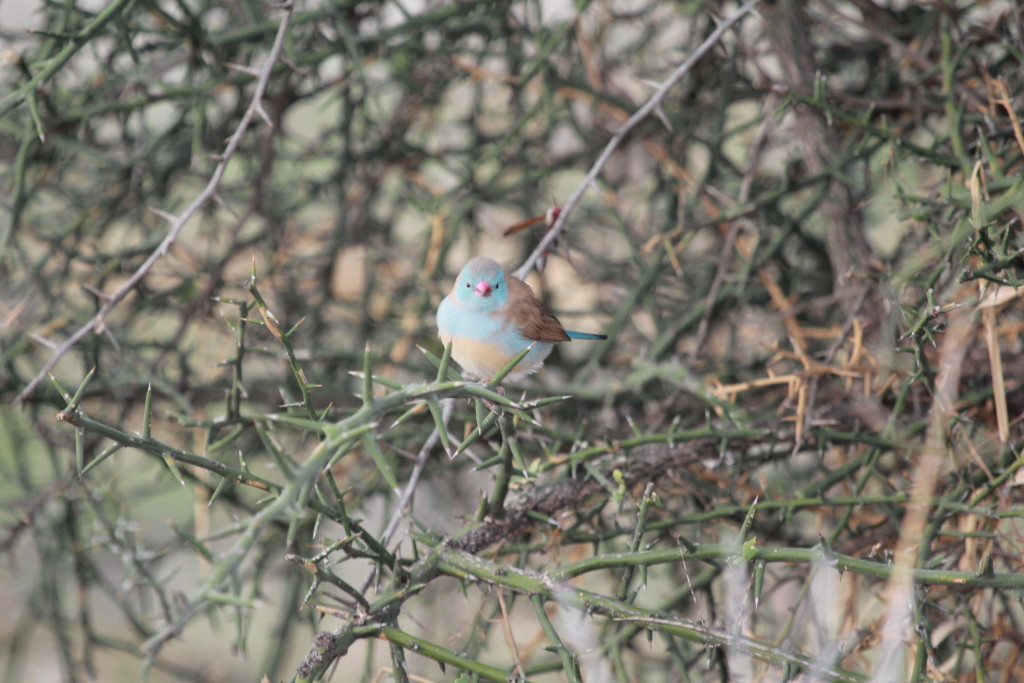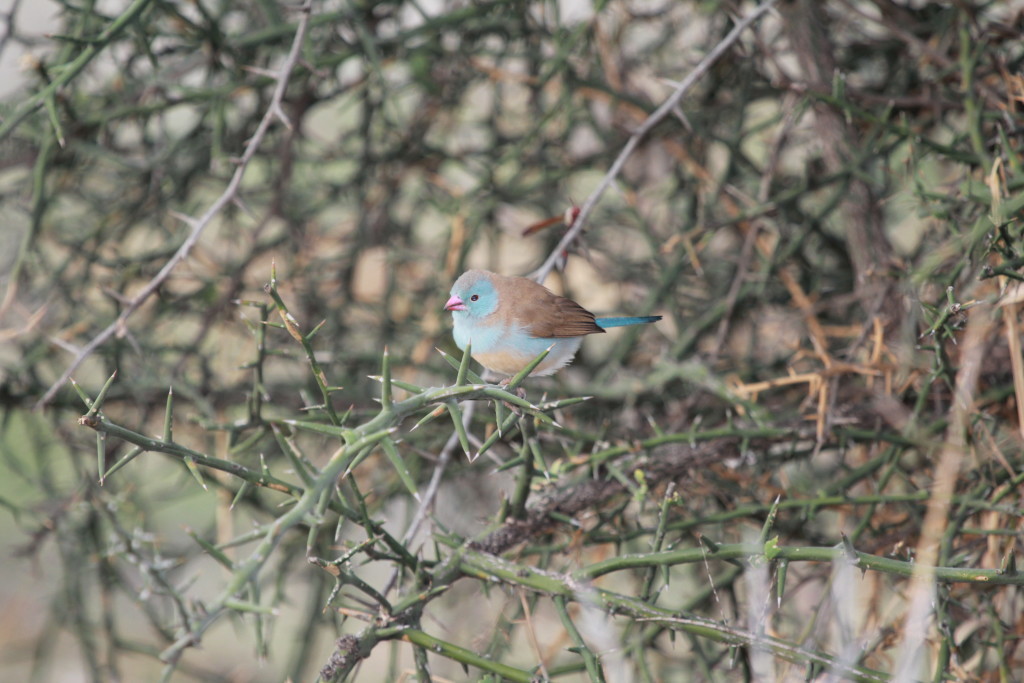 The delicately coloured Blue-capped Cordon-bleu or Blue-Capped cordonbleu (Uraeginthus cyanocephalus) is native to Ethiopia, Kenya, Somalia, South Sudan, and Tanzania in East Africa.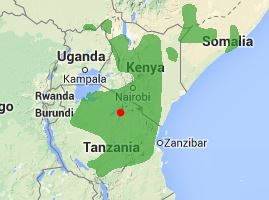 I saw them in Tarangire (red dot) in Tanzania where they were foraging with a mixed flock.  Check the Xeno-canto website below to see other people's sightings of this elegant little bird.
LEARN MORE ABOUT THIS BIRD
VIDEO
There are some wild bird videos on IBC which also give more reliable locations to see Cordonbleus.
This one from YT shows a captive Cordonbleu demonstrating foraging methods of his wild cousins.