The red-and-yellow barbet (Trachyphonus erythrocephalus) is a species of African barbet found in eastern Africa. Males have distinctive black (spotted white), red, and yellow plumage; females and juveniles are similar, but less brightly colored. The species lives in broken terrain and nests and roosts in burrows. Omnivorous, the species feeds on seeds, fruit, and invertebrates. Where not hunted, they are tame, but their feathers are used by certain tribes, such as the Maasai.
I took these photos in Tarangire NP, Tanzania.  Despite his bright colours, notice how well he can hide himself in the bush when he wants to.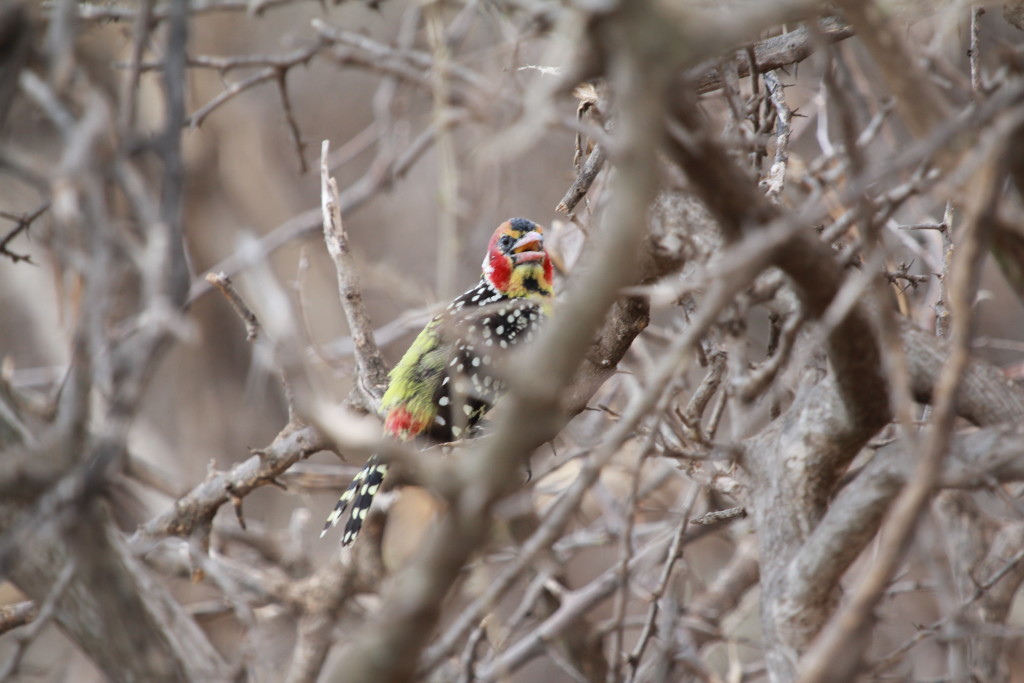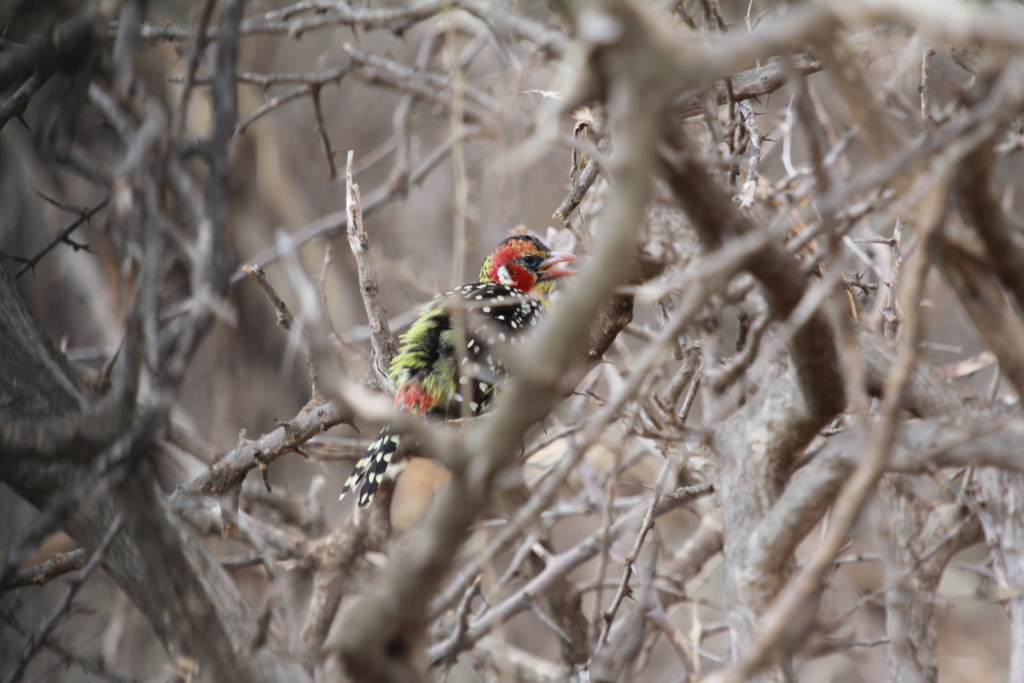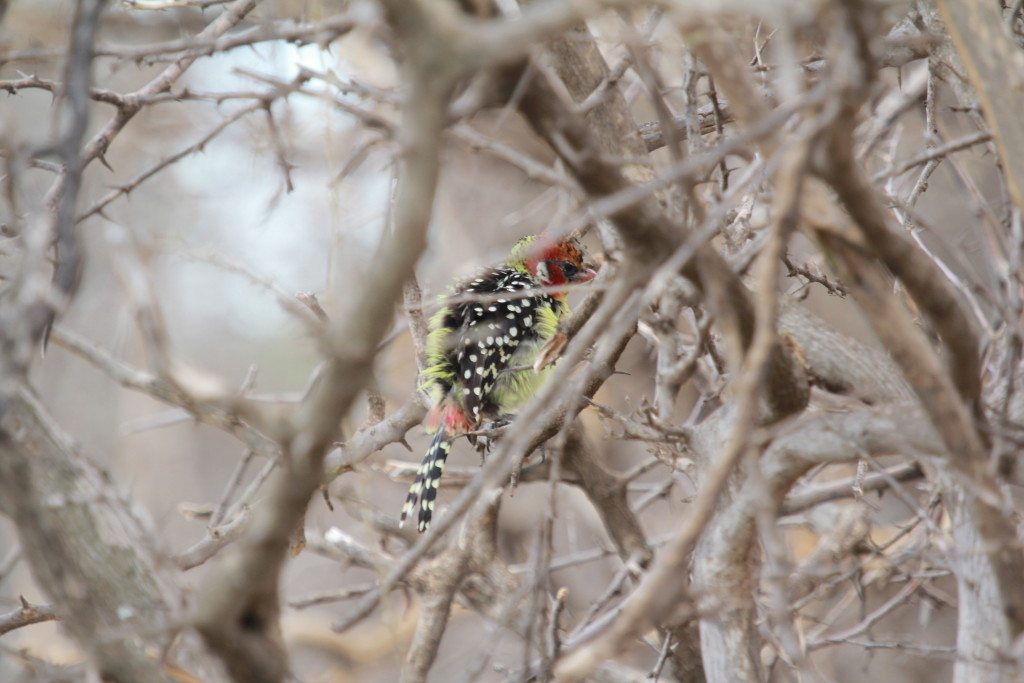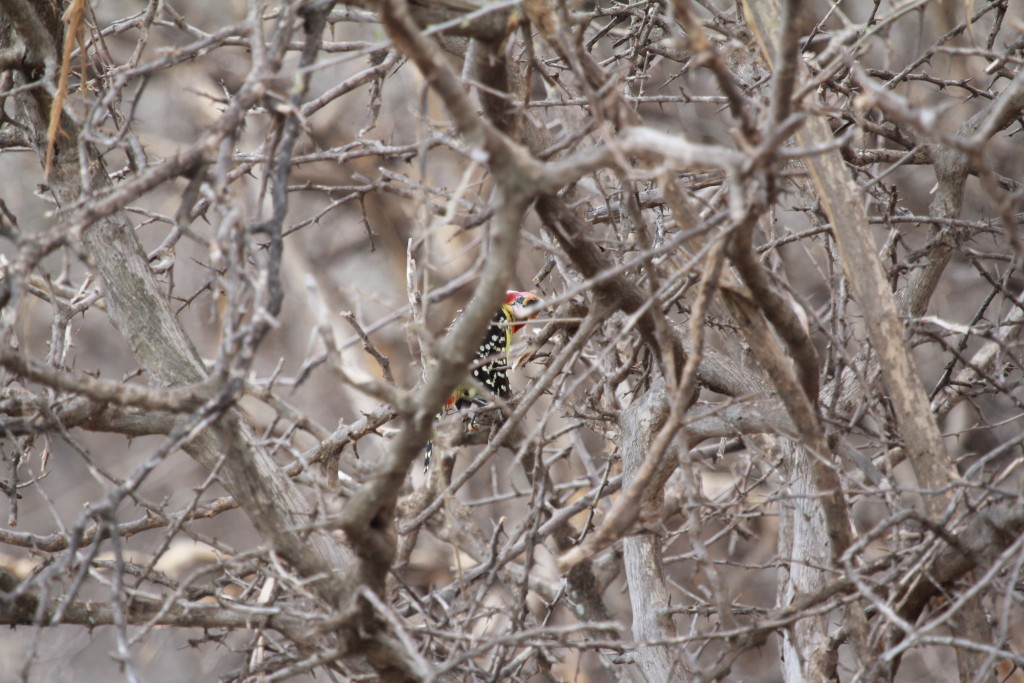 They have quite a large range but for the traveling birder I can highly recommend Tarangire NP, also going into Ngorongoro Conservation area in Tanzania.  This one was very close to the Tarangire Safari Lodge.  You can see other location in the Xeno-canto and IBC websites listed below.
LEARN MORE ABOUT THIS BIRD
VIDEO
There are some more videos on IBC which show locations you can try to see these birds.
Stunning close-up footage of the Barbet!
 And here's a charming concert presented by two Barbets in love!