We only had one night in San Jose before flying to Panama.  Normally, we would have stayed out near the airport at whatever hotel had the best points rate but we got a mistake rate for this hotel on FlyerTalk for 5000 points plus a nominal amount of Colones.  I think they loaded the Colones rate in the USD field or something like that.  Thankfully they honored the rate and several of us got a nice bargain before they corrected the rate.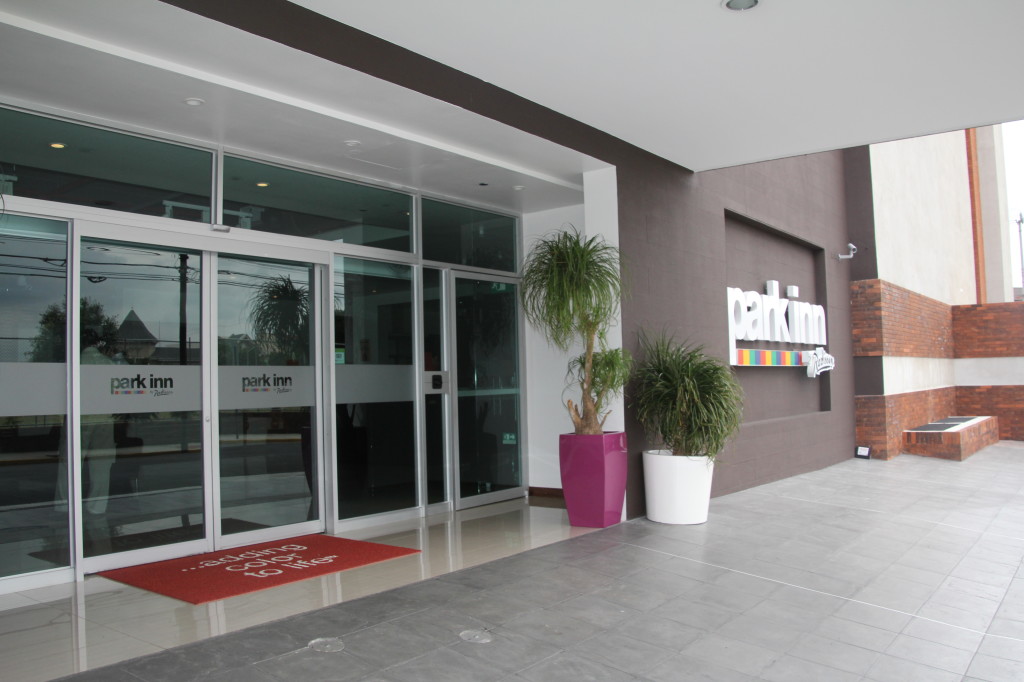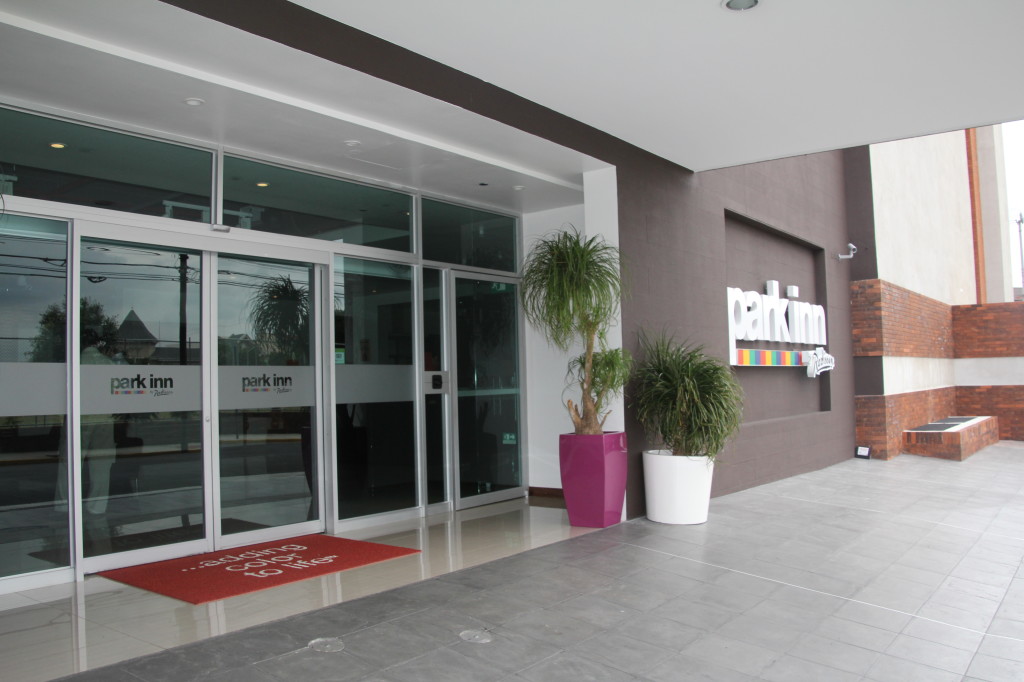 Escape to This San José, Costa Rica Hotel's Ideal Location
Situated three blocks from Paseo Colón, the city's main avenue, and walking distance of downtown, the Park Inn hotel's location in San José is perfect for vacations and business trips. Sample local and international cuisine at RBG Bar & Grill, and enjoy a dip in the shimmering outdoor pool. After a long day exploring San José, Costa Rica, this hotel's comfortable accommodations are just what you need to relax. In-room amenities like free wireless Internet access and 42-inch flat-screen televisions make it easy to unwind after your adventures in the city. This hotel's property in San José provides you with all the features you need for a perfect stay.
We found the room to be just as described on their website.  It's basically a normal budget business traveler type of place but OK for a night.  We aren't really that interested in cities, especially when you have the natural paradise of Costa Rica to see.  The wifi was slow but that's par for the course in most hotels.
The location is downtown, a short taxi ride away from any of the bus terminals.  From the airport, take a Tuasa bus, then hop out at the Pizza Hut and walk a few blocks to the hotel.  Don't stop and buy a pizza, they cost around $20 for one pizza!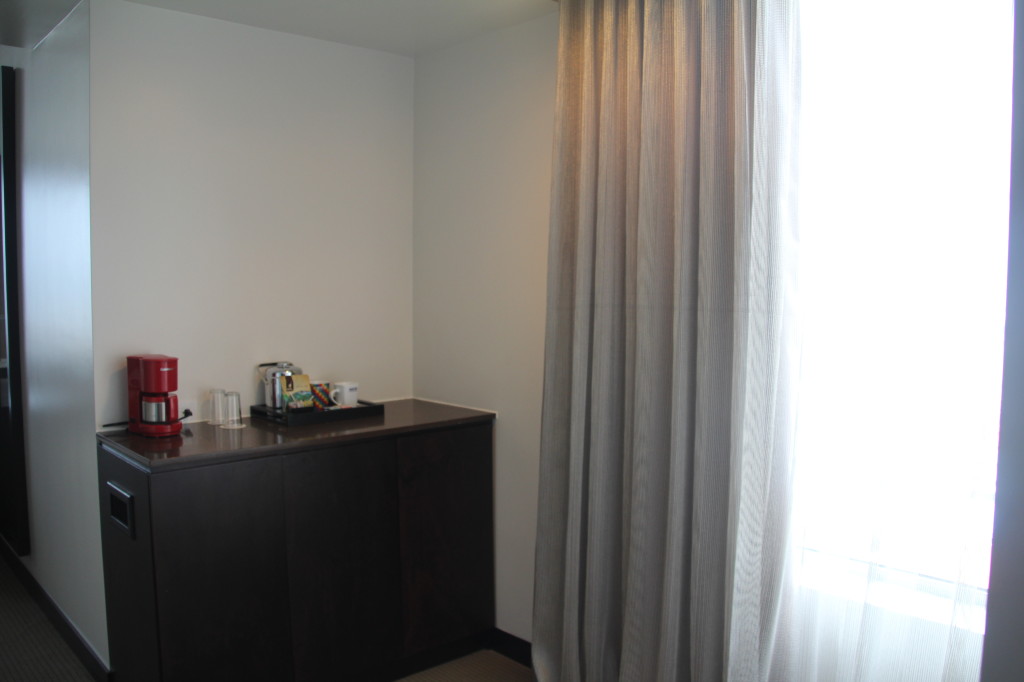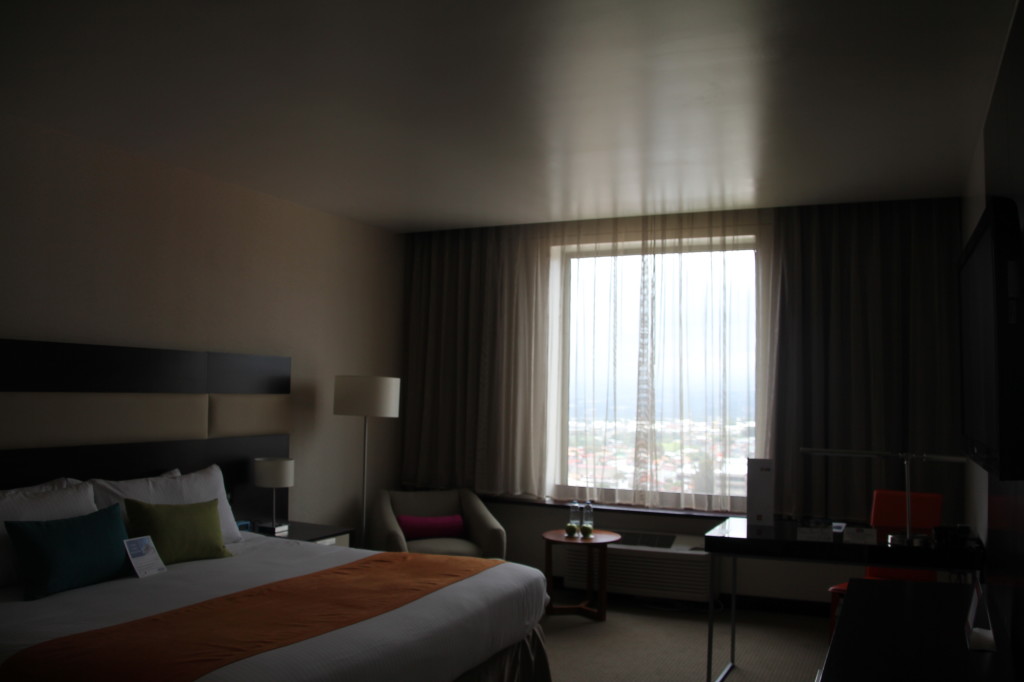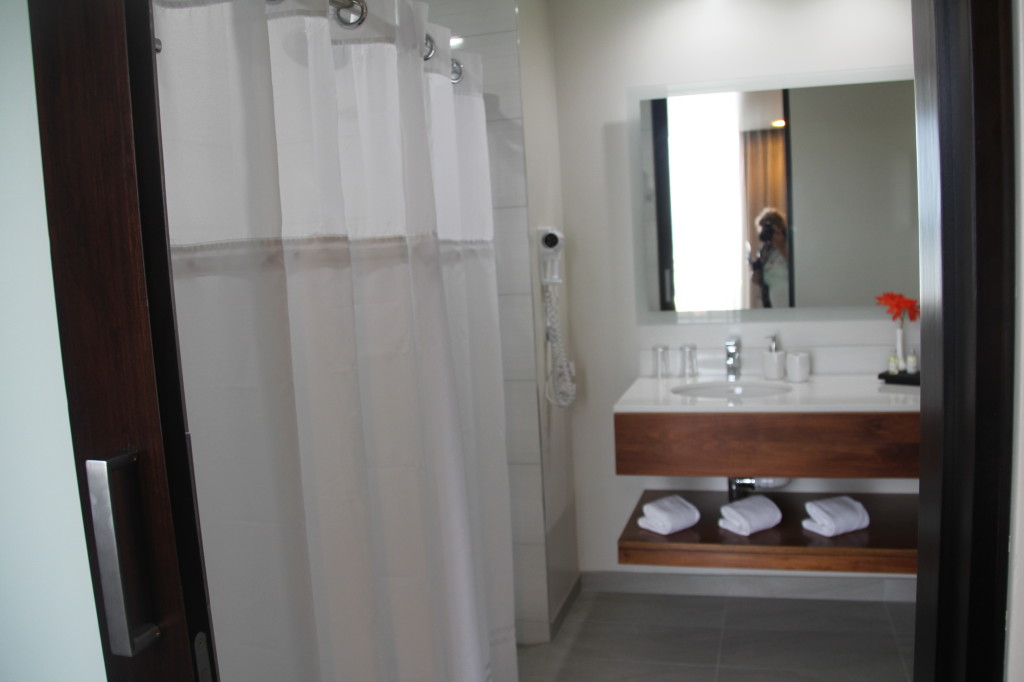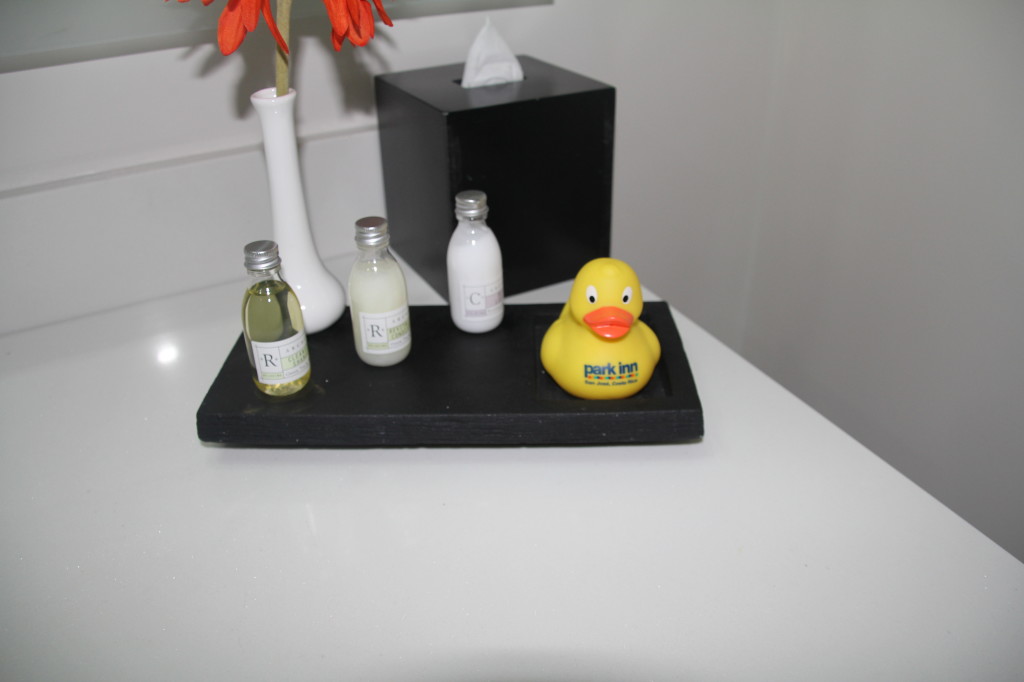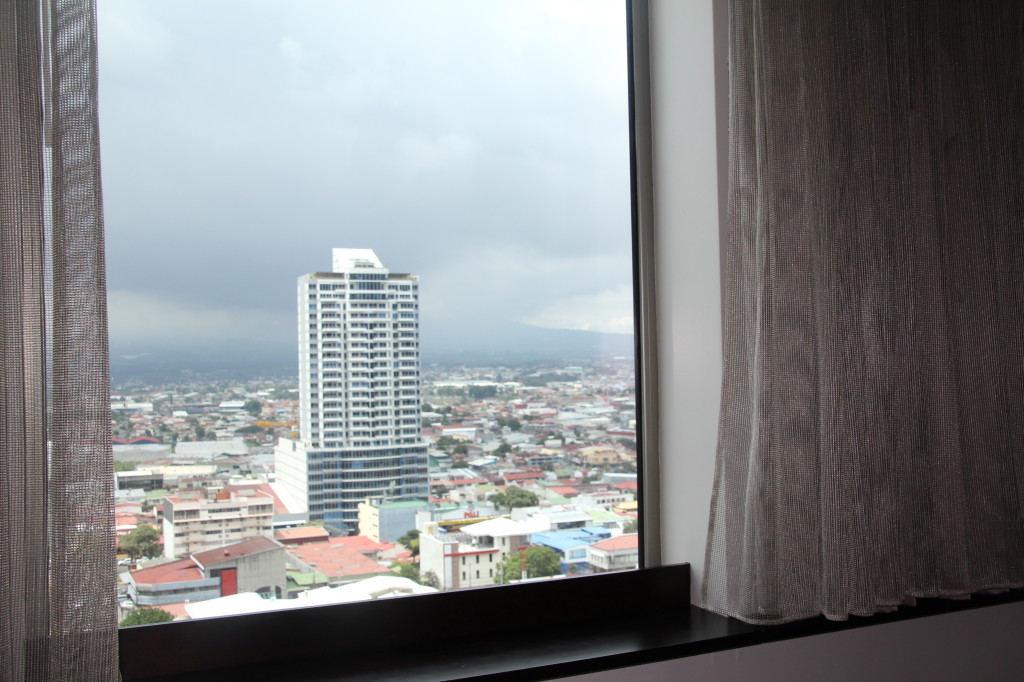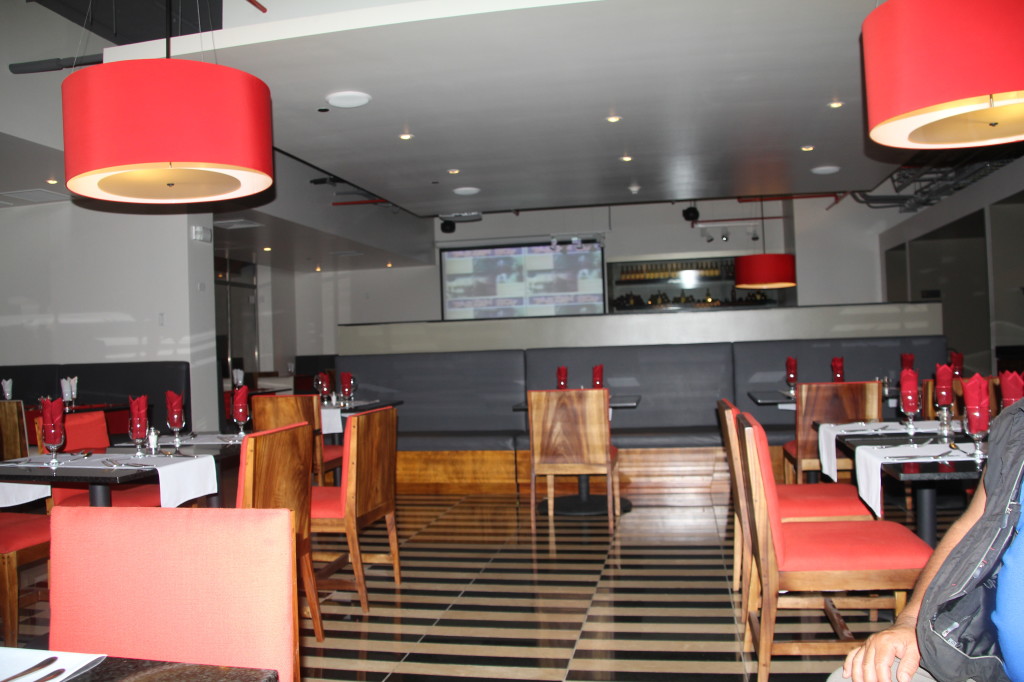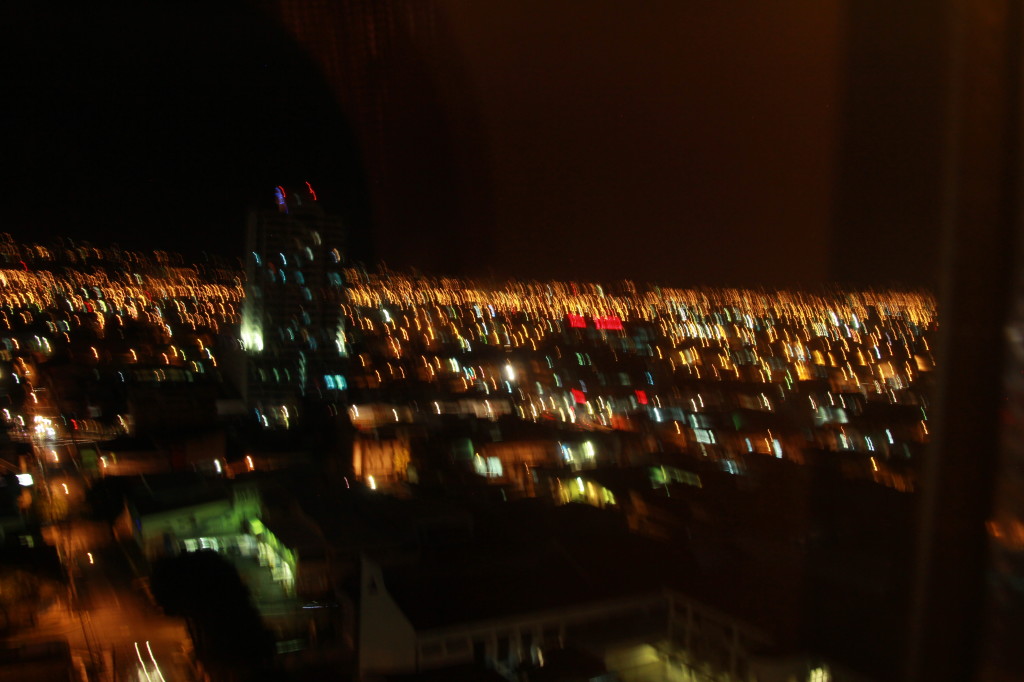 Our room was large, clean and had all the necessities.  We were also pleasantly surprised to see a complimentary rubber ducky!  The view of the city was nice and the breakfast buffet (included in the rate even for awards) had a great variety of typical breakfast foods.  We were happy with it, and so are most people on Trip Advisor.