This last weekend I joined a Birds Queensland weekend camp to Rainbow Beach which is located just north of the Sunshine Coast, Queensland.  It's an easy 3 hour drive north of Brisbane.  I recommend refueling in Gympie as prices are cheaper there.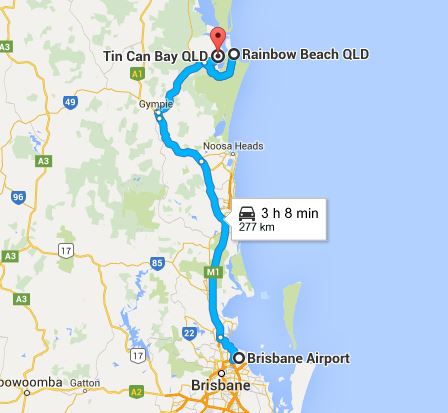 We birded  3 main areas each with different specialty birds which I will be going into detail in separate posts.  They are marked in red on the map below.
 Rainbow Waters Caravan Park (nice variety of birds in the grounds but beware of midges)!
Tin Can Bay Foreshore (good for waders & shore birds)
Noosa Plains ( Ground Parrot area near Cooloola Cove)
Inskip Point (another shore bird area with some forest species)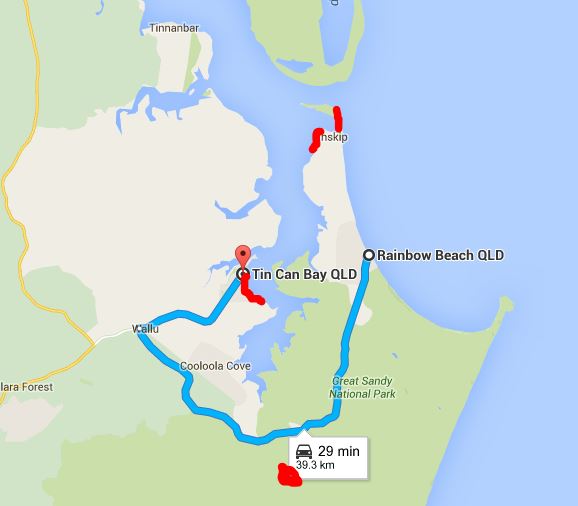 I chose to join this camp because of the Eastern Ground Parrots.  Even though they are difficult to see unless you flush one out, you can still hear them calling at dusk and dawn.  Stand by for detailed posts on all these areas with photos!